Windy
17-20 MPH sustained this afternoon. From 9 PM to midnight, winds will gust up to 32 MPH. You may hear things creak.
Meanwhile, Light Rain Tonight
Very light, scattered showers possible beginning at 4 PM. Off and on, meh. Should end around 11 PM. HRRR model future radar: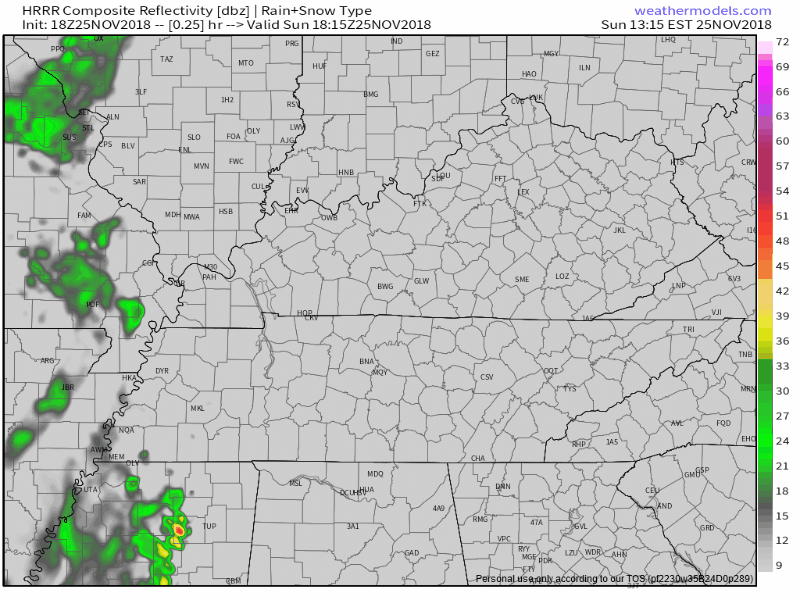 This will be very little rain, totals under 0.10." Most outdoor stuff safe tomorrow.
Early Monday morning, snow will pass north of us. Meaning it'll miss us. More from HRRR model: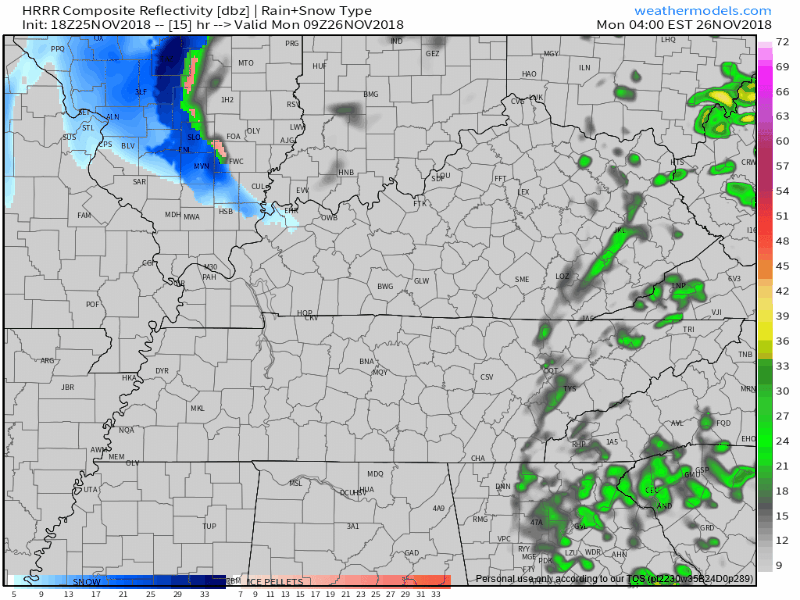 Very Cold Monday
Winter air will race in after the light rain.
Add a Jerk North Wind and wind chills will fall into the 20°s Monday morning, and stay at or below freezing Monday.
Check out the transition from mild temps to very cold temps: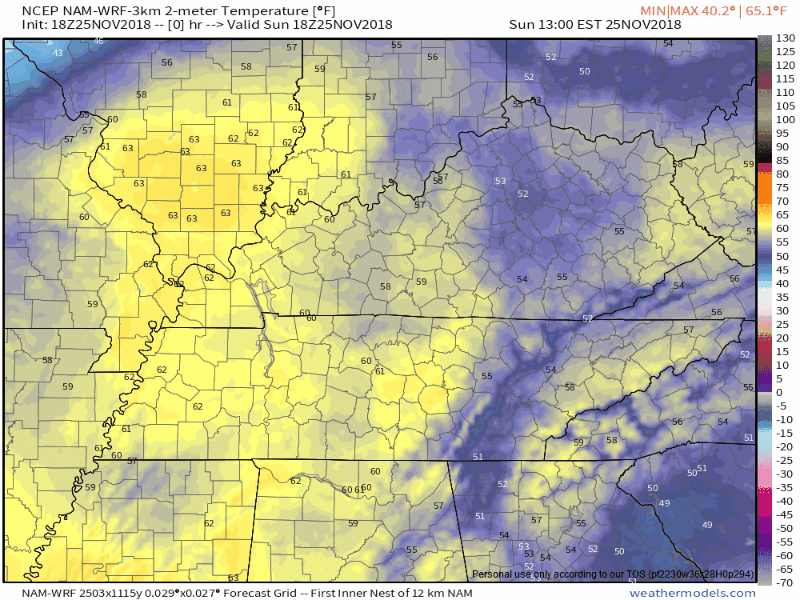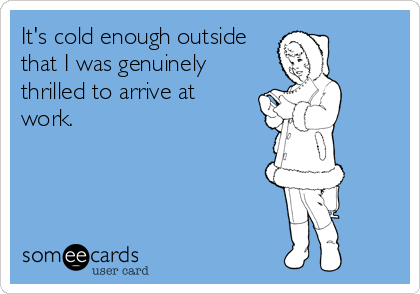 For those working outside, props to you, gear up.
Wind relaxes Tuesday afternoon so we'll "enjoy" that high in the 40°s because it'll feel more like 40°s. Same Wednesday. But mornings will still be below freezing Tuesday through Thursday.

Rain Chances Thursday & Friday
Light rain arrives as early as Thursday afternoon but probably more like late Thursday or Friday morning.
The rain system then gets stalls, delivering rain Friday and Saturday. Temps will be mild and our atmosphere perhaps unstable enough for a few thunderstorms mixed in, but nothing strong or severe. Still a lot of model uncertainty, but eventually a cold front will sweep the mild temps and rain away, then behind that, cold temps return.
Saturday may rain out. The below Weather Prediction Center forecast thinks a total of 1.5″ to 2″ of rain will fall between Friday 7 AM to Sunday 7 AM, with most of that falling Saturday, probably late Saturday: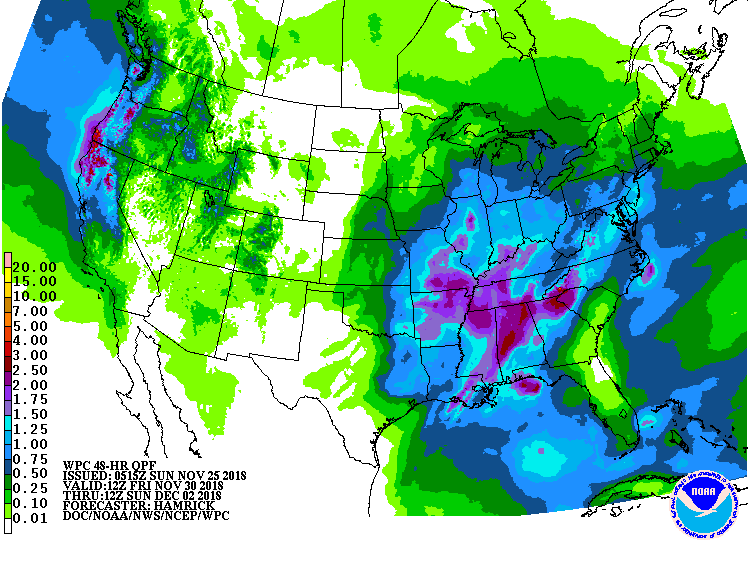 Forecast confidence remains low, but not what you want to see if you have some outdoor thing. Details will sharpen and forecast confidence will improve this week.
When weekend rain ends, cold again!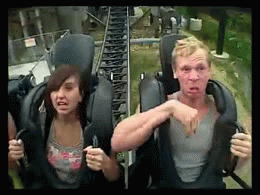 ---