The last band of rain has moved to our east, bringing today's rain chances to a close. Sun is returning as we go into the afternoon.
Winds will calm down this afternoon/evening as dry air is ushered into Nashville. High temps should reach the low/mid 60s, slowly cooling into the mid 50s by bedtime.
Rainy Sunday
Sunday begins chilly with temps in the upper 40s before lunch. Even with a few clouds overhead we'll warm into the low 60s by lunch and will top out around 67°.
Rain Moves Back In
A trough from the Plains will drop down through Nashville tomorrow evening bringing rain and cold.
Clouds will begin to thicken in the afternoon ahead of the front. Models agree on timing: light rain showers beginning in the afternoon – about 4 – 5 PM.
While the rain will show up on radar, this system likely won't have enough moisture to measure up to much here in the ground as the precip falls through dry air. Officially, the forecast is for 2 hundredths of an inch (.02″). There are a few blue specks showing up on model runs as the cold front passes, but our atmosphere is too dry for any of the cold stuff to survive. We likely won't even see flurries.
Sky should be dry by early Monday morning.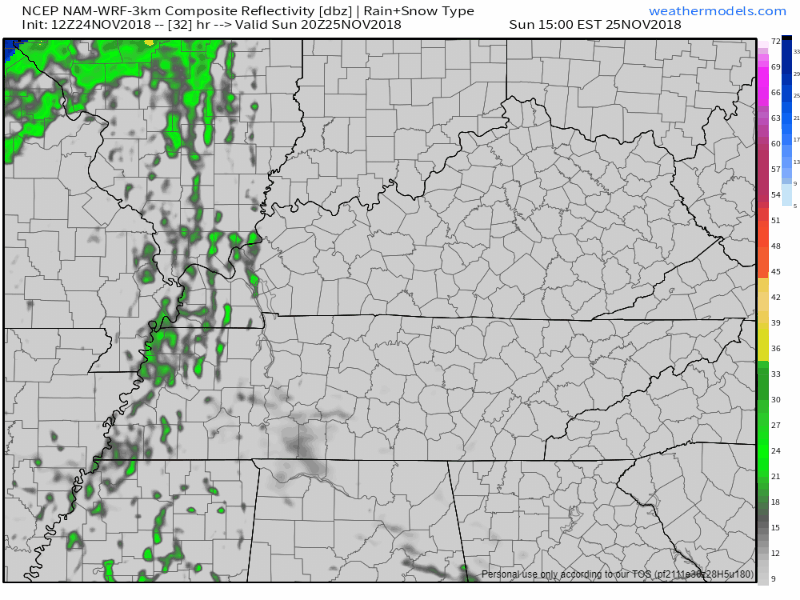 Cold Work Week Ahead
Once cold air works its way into Tennessee on Monday, it's here to stay for a few days. An upper-level, low pressure center over the Great Lakes will spin there through Thursday, pushing lots of cold air down into our region.
Break out the hot chocolate/coffee! Through Friday we can expect frosty mornings with temps in the upper 20s and daily highs in the 40s.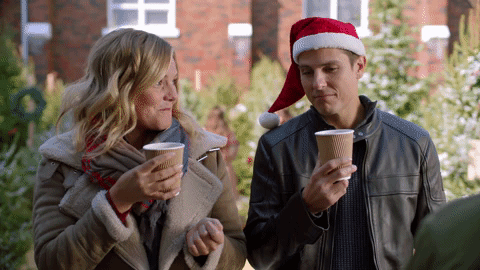 ---