It's overcast, so says the orbiting satellite GOES 16 and any two eyeballs pointed up. Clouds are dissipating over central Missouri, signaling cold, dry air creeping south and closer to us.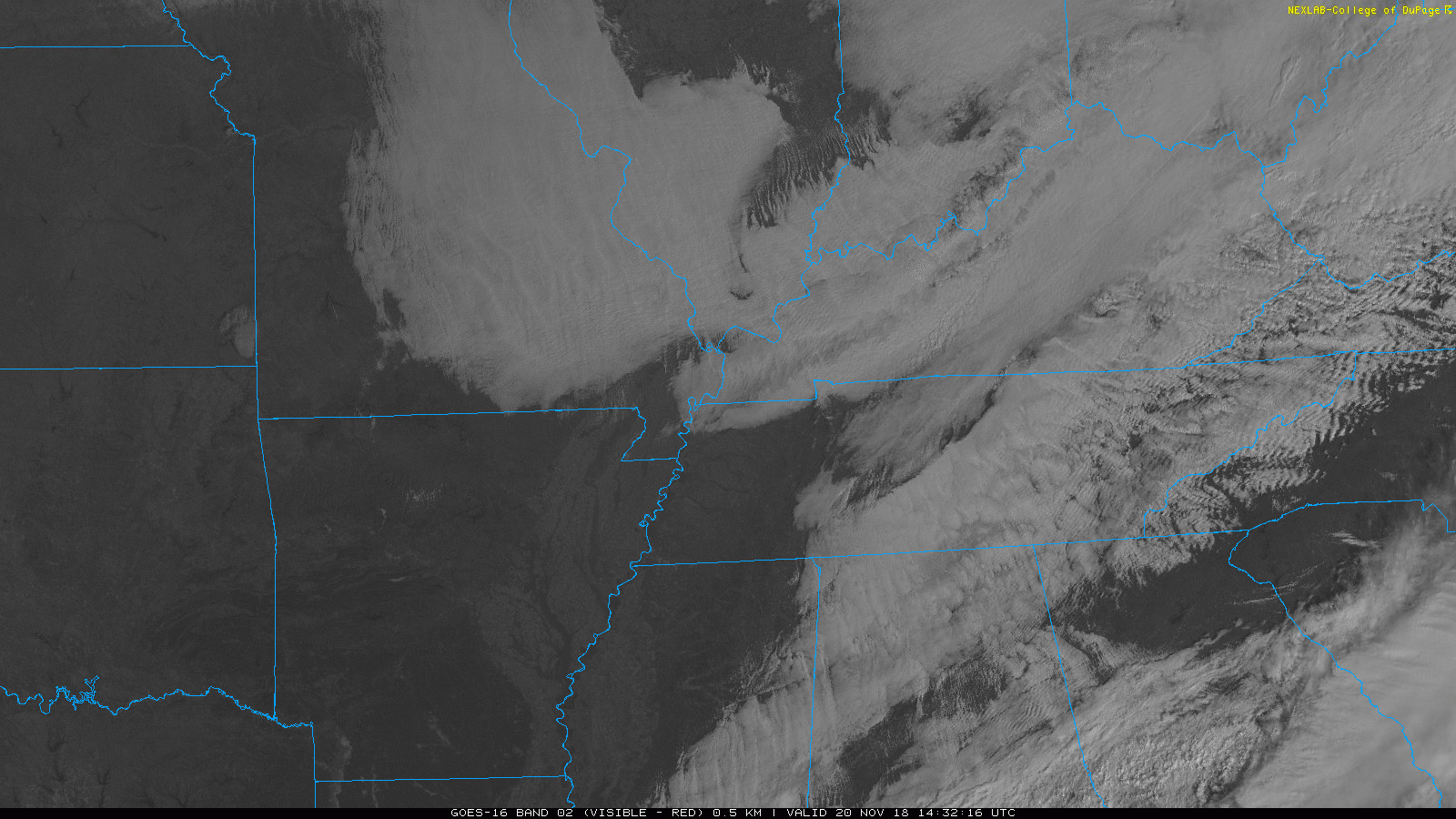 We should see a break in the cloud cover late this afternoon as dry air arrives.
High temps today in the mid 40°s will quickly drop into the low 30°s after sunset. Winds will be a bit breezy through the afternoon, calming overnight.
Dry Wednesday and Thursday
After the cold front passes on Tuesday, high pressure builds to our west. This will bring us plenty of cool, dry air through Thursday, but a lack of clouds will still allow for us to warm up by a few degrees each day.
Look for a high in the low 50°s on Wednesday and mid/upper 50°s by Turkey Day.
Overnight lows will remain close to freezing, but will also warm a few degrees each day.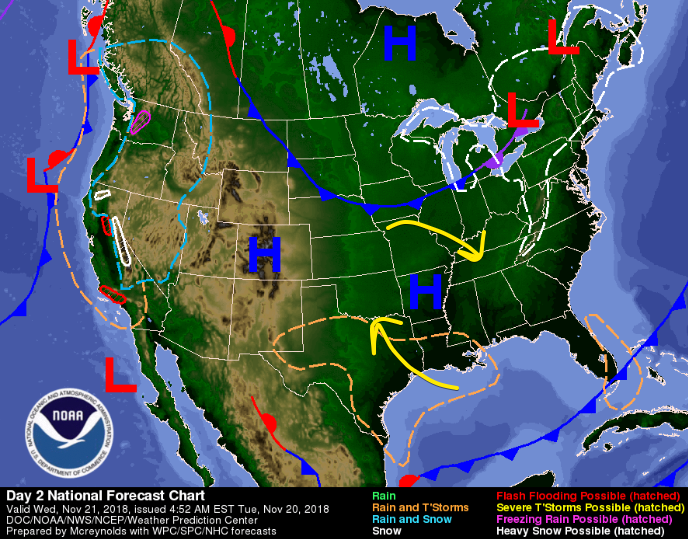 Rain Returns Friday Afternoon/Evening
Friday, a fast moving trough will dip out of the Great Plains, increasing our rain chances into the afternoon and evening. Rain should be here overnight Friday and last into Saturday; then rain clearing from west to east by Saturday evening.
The Euro shows lighter rain moving in Friday afternoon, getting heavier as the evening continues, with heaviest rain early Saturday morning. By early evening Saturday, the rain should have moved out.
This cold front won't be bringing cooler temperatures with it; high on Friday, mid 50°s; high on Saturday, low 60°s.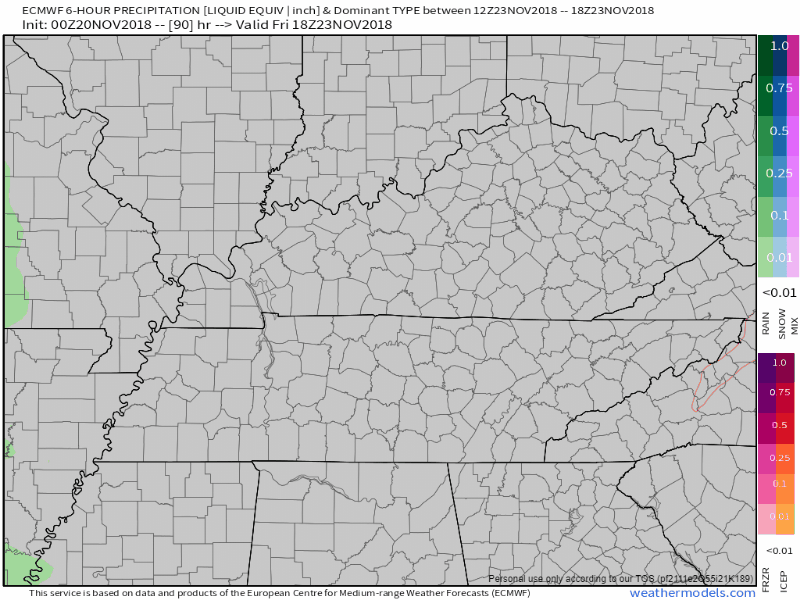 The fast nature of the front will keep widespread rain totals low. We can expect to see upwards of 0.5″ of rain, but his could be a bit more or less depending on where you are.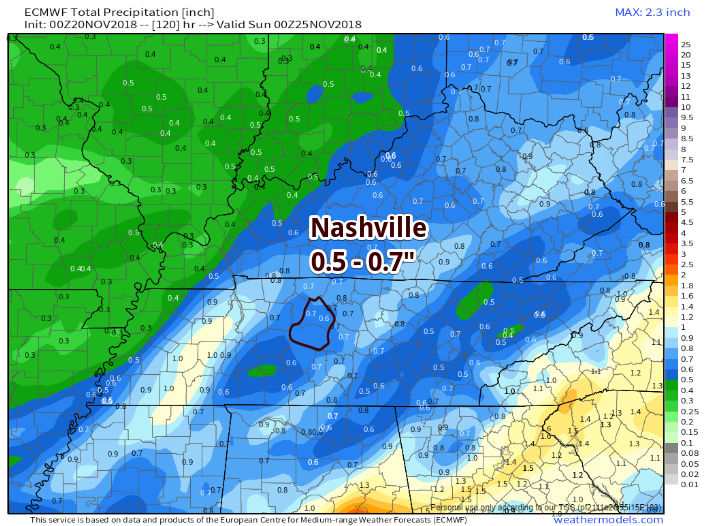 Another Cold Shot Next Week
On Sunday, another low pressure center will make a pass just to our north. Expect rain chances to increase Sunday afternoon and evening.
Models currently have the low tracking to our north. As it does, warm air from our south will be pulled north with it, leaving us with rain, not the cold stuff, on Sunday evening.
We're still a few days out, so models can change. As they do, we'll be here keeping you updated!
---