Patchy Freezing Fog – Locally Dense; Possible Through Mid Morning Hours Today
Patchy freezing fog, locally dense, is expected to continue through the mid morning hours today. Some bridges and overpasses may be slick. Black ice may have formed on some area roadways. Take caution as you head out this morning.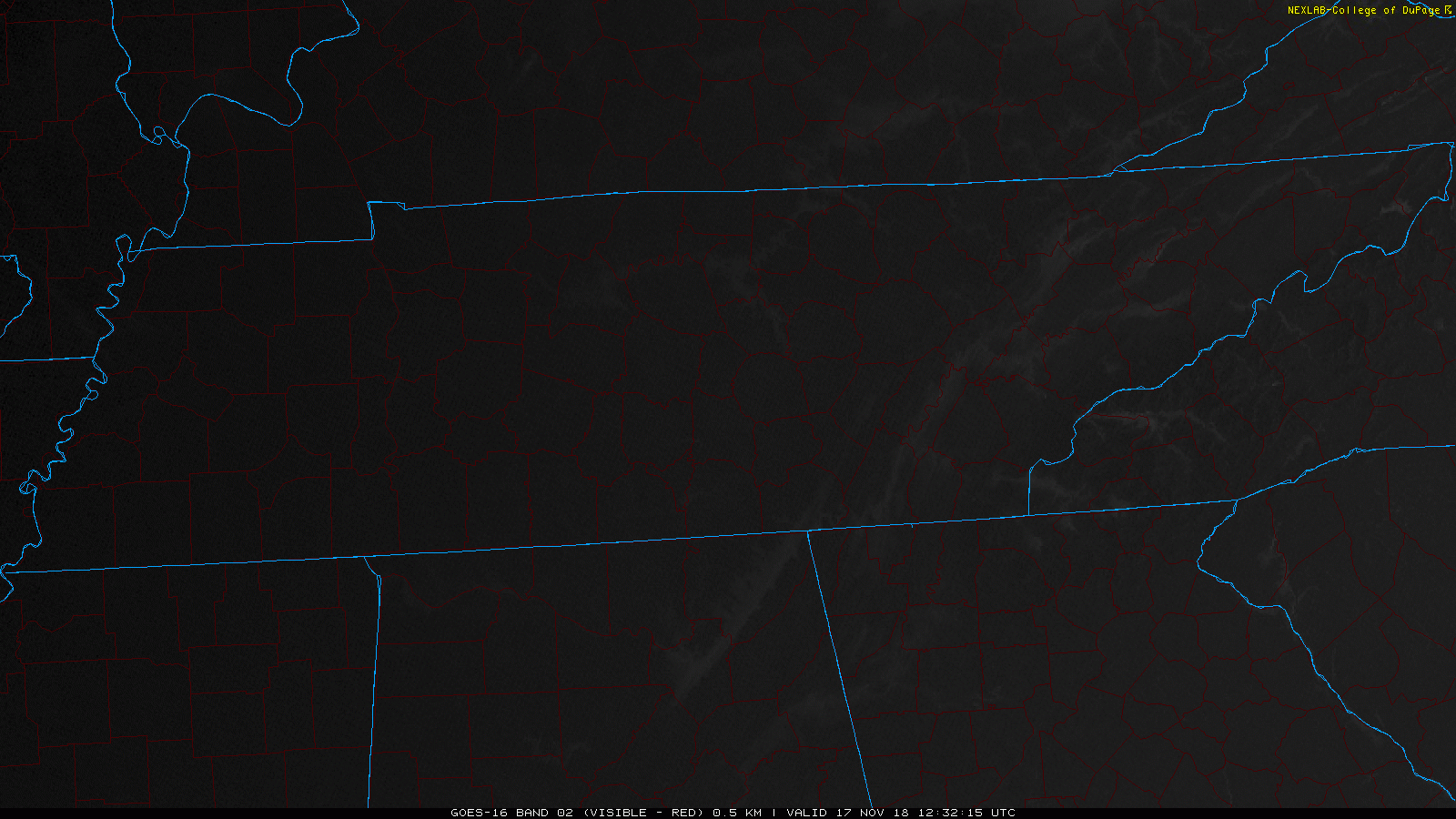 Saturday Warmth
Temps today will quickly warm into the low 60°s. No chance of rain – calm winds and clear skies.
If you plan to be out this afternoon and evening, you're in the clear!
Clouds Return Sunday
Another quick warm-up into the high 50°s, low 60°s by mid day.
Clouds Sunday will be increasing from the north as our next rainmaker – a weak cold front – begins pushing south. Cold front and rain won't arrive until the overnight hours of Sunday evening.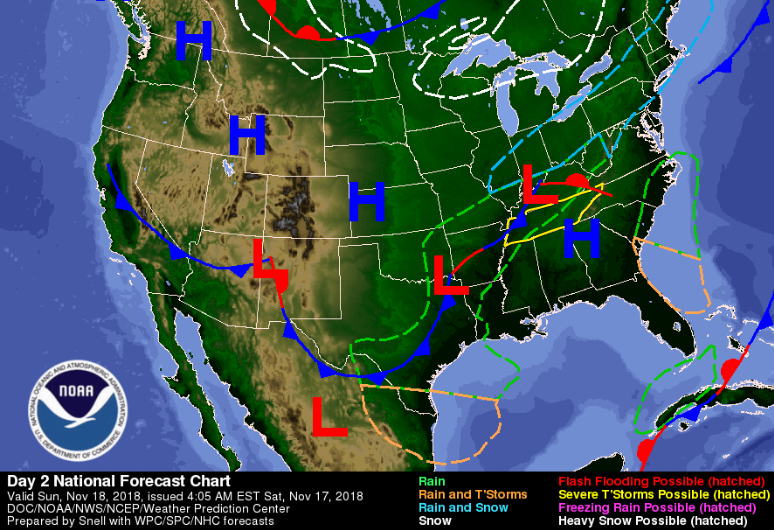 A Little Rainy Monday
On and off rain showers for much of the day, heaviest rain missing us far to our north. Should taper off by evening. Very little rainfall expected. Outdoor activities unlikely to be threatened.
Cold front will usher in cooler air, but it won't be a freeze threat Monday evening.
High temp close to 54°, cooling to mid 40°s by sunset.
Pleasant Midweek
As soon as the cold front clears, we'll be left with a few days of beautiful weather! Look for high's in the mid 50s with frosty lows in the low 30s.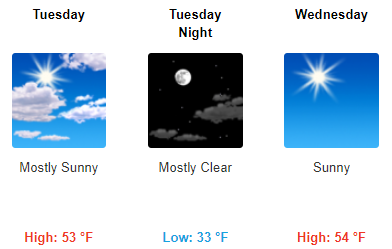 Thanksgiving travel looks great!
---