Scattered Showers Today,  Turning Cold
This morning's showers are going to hang around for a few more hours and that is going to keep our high temperatures well below average for this time of year.
We will top out at 51º this afternoon, however, that will not be right before sunset as usual. The high temperature will occur right before the passage of our latest frontal boundary between 2-5 PM.
You can see that passage on the latest run of the NAM 3km.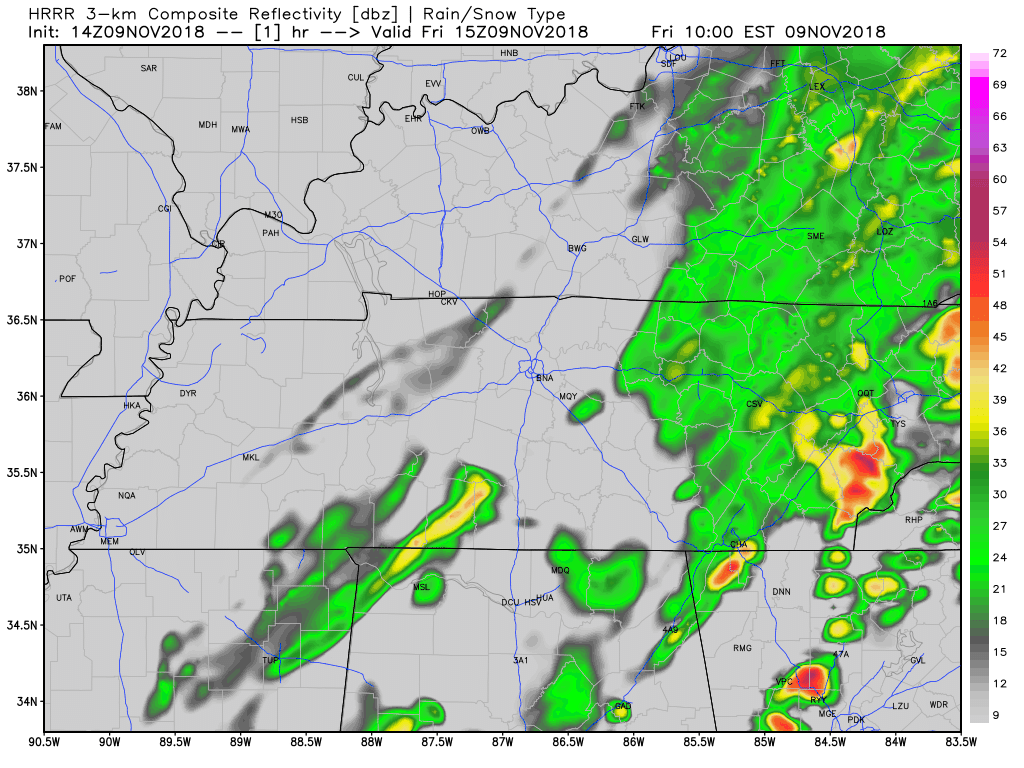 Notice the blue sprinkled in? Yeah, that's snow flurries. Is it possible, sure. Will it stick? No way.
EDITOR'S NOTE: NO WAY. You hear me? NO WAY IT STICKS! (I'm trying to make it snow)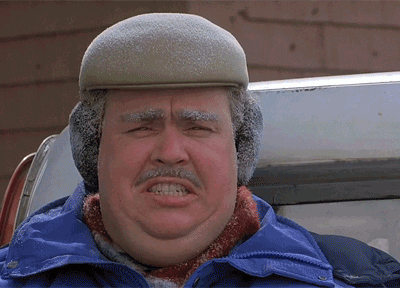 Any flurries that we get tonight will be a result of the atmosphere "wringing out" any leftover moisture. Nothing to be concerned about.
Freeze Warning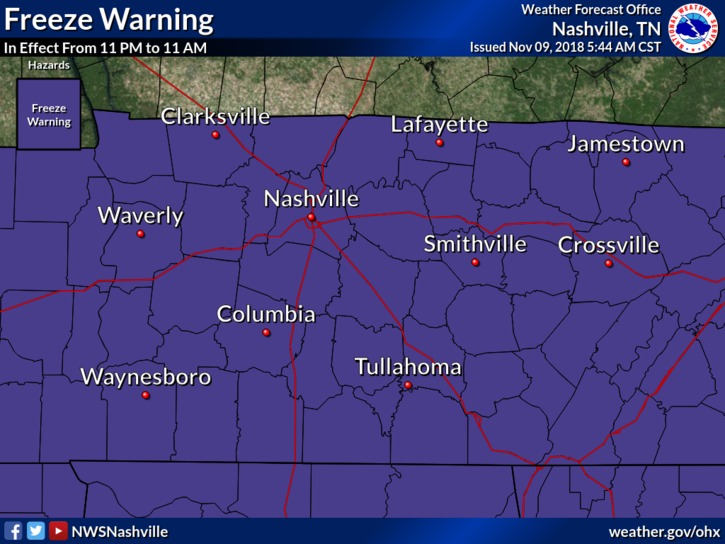 Our temperatures are going to plummet after the passage of this cold front. The National Weather Service has Williamson and Davidson Counties in a Freeze Warning from 11 PM this evening to 11 AM tomorrow. This is a result of a cold high-pressure system that will settle in over the area for the next couple of days.
This Weekend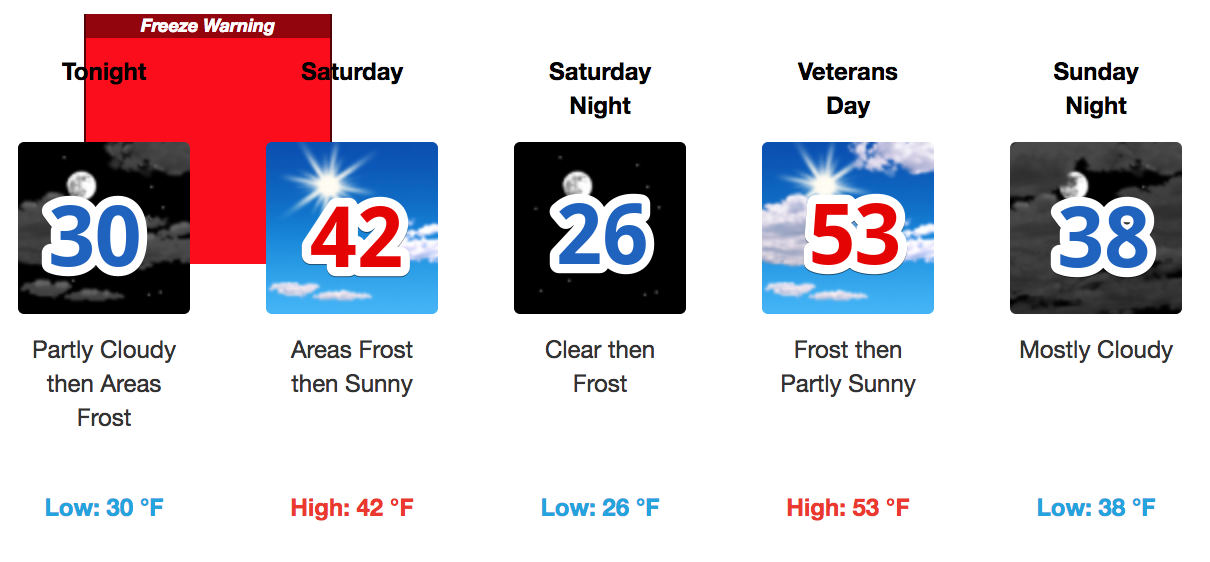 This weekend is going to feature some of the coldest air we have seen all season. If you have outdoor activities this weekend, plan accordingly.
Early Action Next Week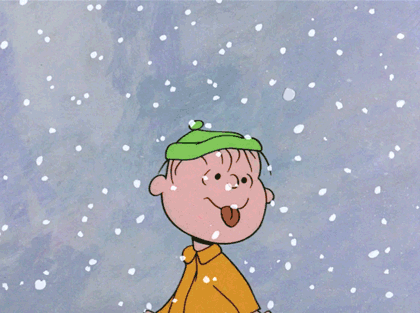 High-pressure will move away from Nashville on Sunday as a fairly strong low begins to drive up moisture Monday through mid-day Tuesday. A trough building in behind the surface high moving out will also provide a shot of some really chilly air. All in all, we need to watch for the possibility of a wintry mix, or even pure snow, Monday night in to Tuesday. Don't get too excited just yet, no accumulations are expected.
Warming temperatures are not expected until Wednesday of next week.
---