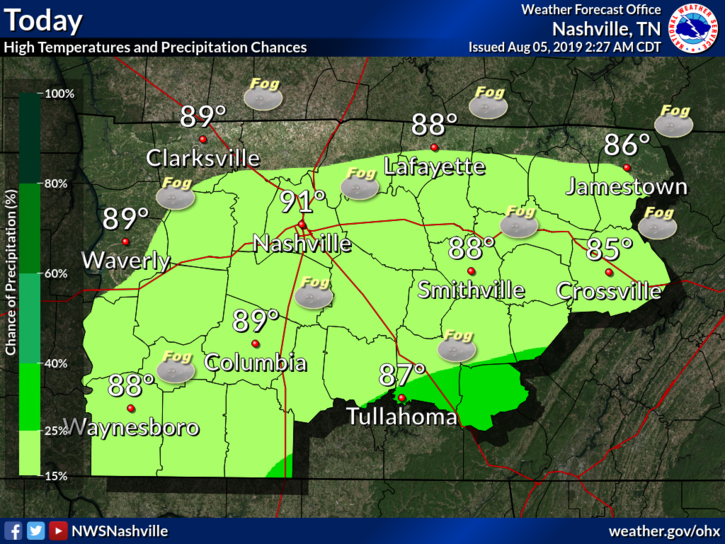 With clouds around, our afternoon high is only going to reach 54º here in Nashville.
Rain is approaching from the west, but should mostly break up before arrival. Still, the HRRR model thinks there's a chance of a passing shower tonight: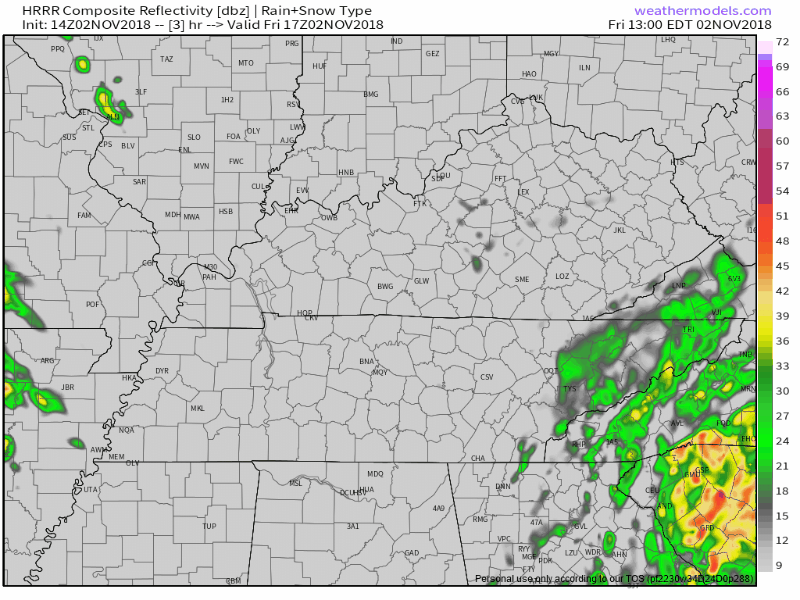 Weekend Warmup, Rainy Sunday Afternoon
Still looking mostly A-ok for most of the weekend. Temperatures will be moderating on Saturday and Sunday with a south wind, 63º for an afternoon high on Saturday, close to 70º on Sunday. Reminder: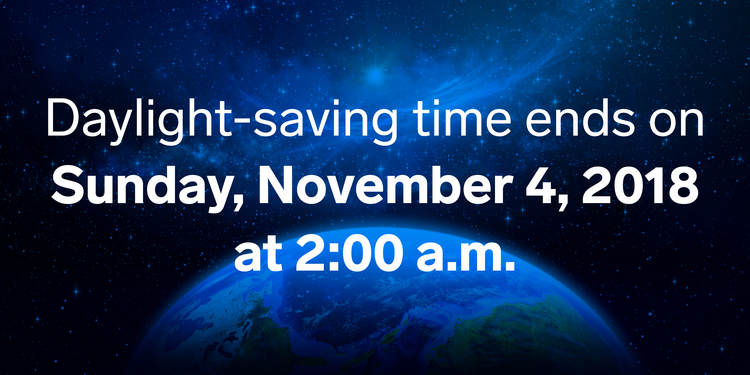 Scattered, light showers should scoot across the area Sunday afternoon, as shown by the NAM3 model: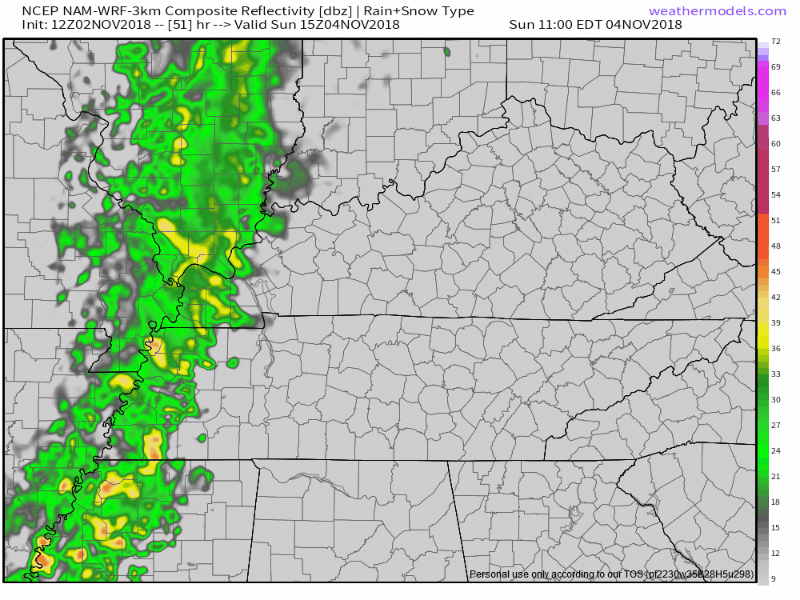 Monday Night – Tuesday (Election Day) Morning Strong/Severe Storm Event
As a strong surface low lifts out of Oklahoma late on Monday and moves toward the Great Lakes on Tuesday, it will drag a cold front along with it. This dynamic storm system has forecasters concerned about severe weather in our region.
Below is the latest synopsis from the Storm Prediction Center (SPC) in Norman, OK:
Severe storms are likely to develop along advancing cold front Monday afternoon initially from southeast OK into east TX, then spreading into the lower MS Valley and TN Valley regions Monday night. Impressive wind profiles with large hodographs and an intense upper jet will promote a threat for damaging wind, tornadoes and large hail.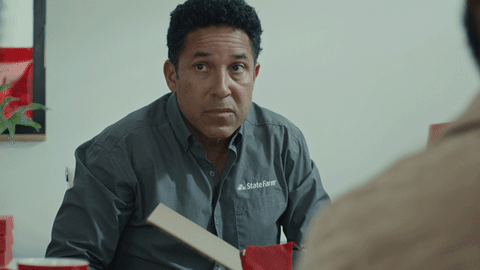 SPC has already issued its severe storm outlook for Monday night . . .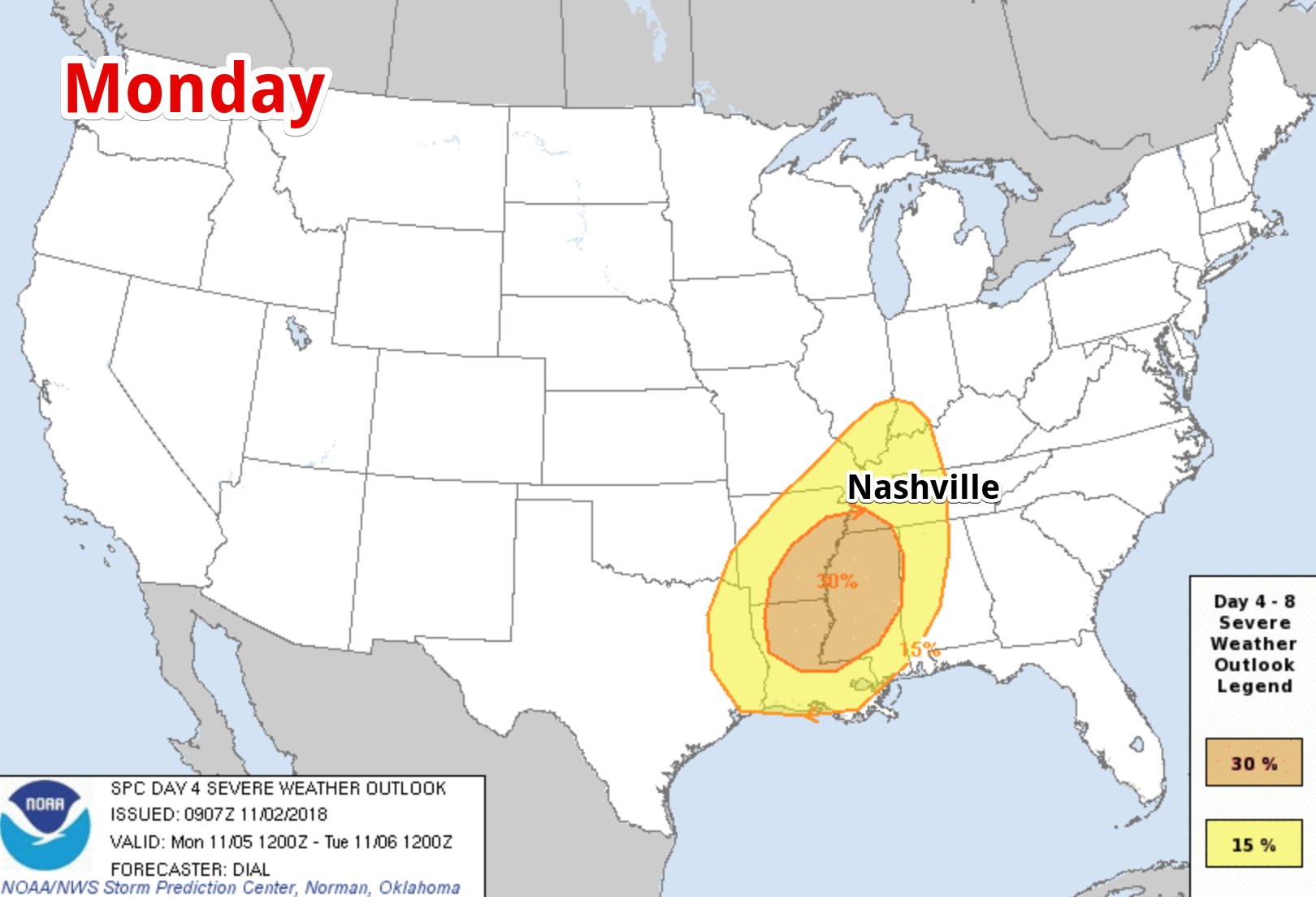 . . . and Tuesday.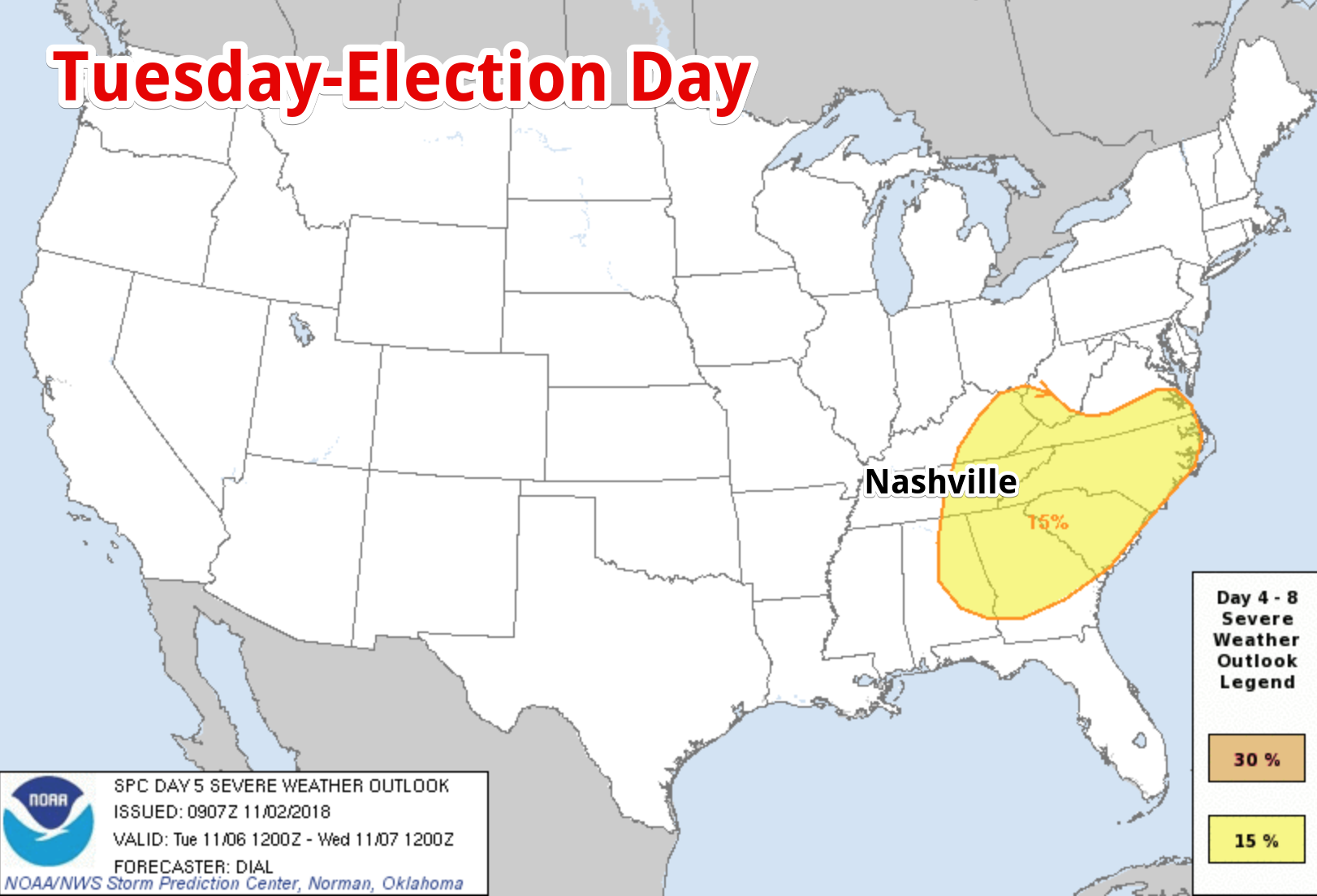 These maps make it appear the threat skips us, but that's not what it means. The "Monday" outlook actually runs from Monday 7 AM to Tuesday 7AM. The Tuesday outlooks begins at 7 AM and runs through 7 AM Wednesday. Therefore, these maps suggest SPC is thinking about a storm ETA here overnight Monday night into the wee hours of Tuesday morning. ETAs (and other details) probably will change several times, so stay connected. Rain and storms could arrive as early as Monday night or as late as Tuesday afternoon.
The yellow areas in the above maps depict 15% probability of severe weather within 25 miles of any given location. The 30% probability over Arkansas, Louisiana, and Mississippi, does not reduce our threat, it just means confidence is higher there.
All modes of severe weather will be possible: tornadoes, large hail, and damaging wind.
Editor's Note: I reviewed Euro weather model data again this morning. It's been pretty consistent with a late Monday night (technically early Tuesday morning) storm arrival. Even the GFS model is in basic agreement with this timing. Timing aside, the models display a classic severe weather event. I hope these models are inaccurate, because if they are correct we'll have all necessary ingredients for damaging straight line winds and rotating storms capable of producing tornadoes: Low 60° dewpoints. Strong deep layer wind shear. Sufficient instability — usually lacking this time of year — is advertised, with surface-based CAPEs approaching 750-1,000 j/kg. We get tornadoes in November at half that value. These models have my attention.
Keep in mind, however, this is a long way away in weather terms, and models often overpromise and underdeliver. I hope this is one of those times. We get severe weather here in November. I write to add awareness, not alarm.
Check in with @NashSevereWx on Twitter through the weekend as we get new info regarding this potential event.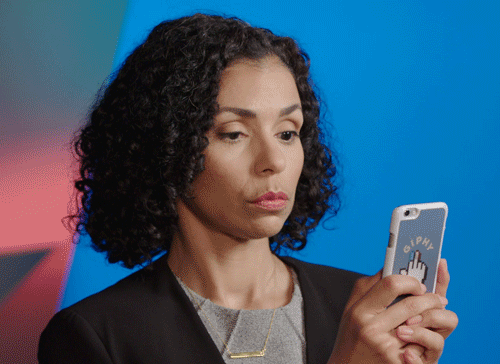 ---