Today
Low clouds and light pockets of rain are going to be the story of the day.
The low-pressure system that brought us the rain yesterday (or lack thereof), is moving up the eastern seaboard and bring the rain with it. In the words of NWS-Nashville, it will be "gloomy and drippy" today, highs in the 50s.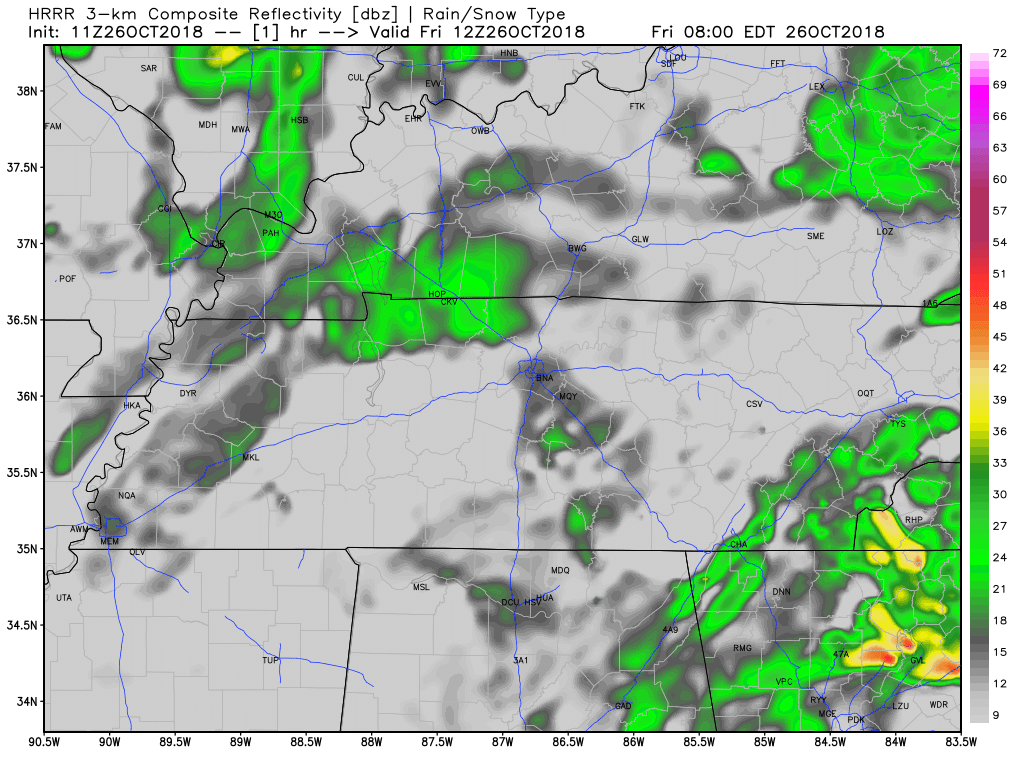 An upper low, in conjunction with the lingering moisture, will keep our rain chances around through the overnight hours and into the early part of Saturday. Keep an umbrella handy if you are headed out to any of the Friday high school football games.
Low tonight: 48º.
Saturday
Saturday will begin with those pesky clouds and a small rain chance.
Eventually, however, we will begin to see some breaks in the clouds Saturday afternoon.  Afternoon highs will be in the upper 50s.
Sunday Rain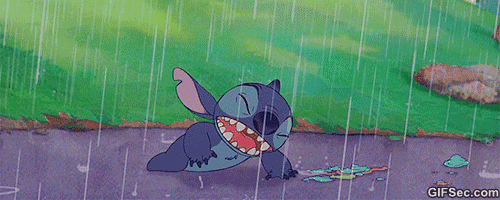 The situation for Sunday is a little more complicated than Saturday. Here is more from NWS Nashville about the complexity of the situation:
GFS/NAM (American models) guidance values are showing rain chances under 10 percent for Sunday. Our rain forecast will not be quite that low since there will be an upper trough axis and cold front crossing the area. We will go with 20-40 rain chances for Sunday. Temperatures will warm up ahead of the front, with highs Sunday in the 60s to lower 70s. The passage of the front late Sunday will end any rain chances and clear things out pretty quickly. Lows Sunday night will dip down into the lower 40s for most areas, and perhaps some upper 30s.
Next Work Week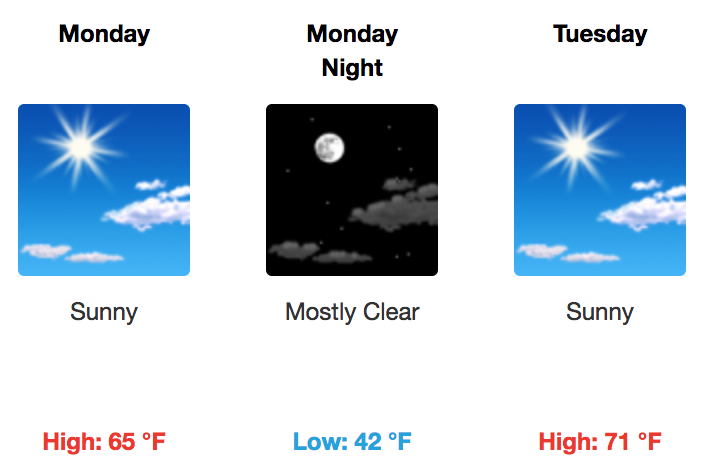 High pressure builds in after the passage of Sunday's front. Afternoon highs will be in the upper 50s-lower 60s Monday.
Watch for patchy frost Monday night with overnight lows in the 30s.
Tuesday will run 7-10º higher than Monday with clear skies.
It is not until Wednesday of next week that we will start to eye another cold front. Models are a bit all of the board on the timing. The general consensus, however, is the Wednesday-Thursday time frame.
Severe Storms? Fall is our second severe weather season. We always have to keep an eye on cold fronts like these for severe weather. As of now, they appear to be lacking instability, but that could change. Check back for updates.
---