Latest HRRR shows steady rain for Williamson and Davidson counties during the overnight hours. Rain slackens and becomes scattered by your Friday morning commute.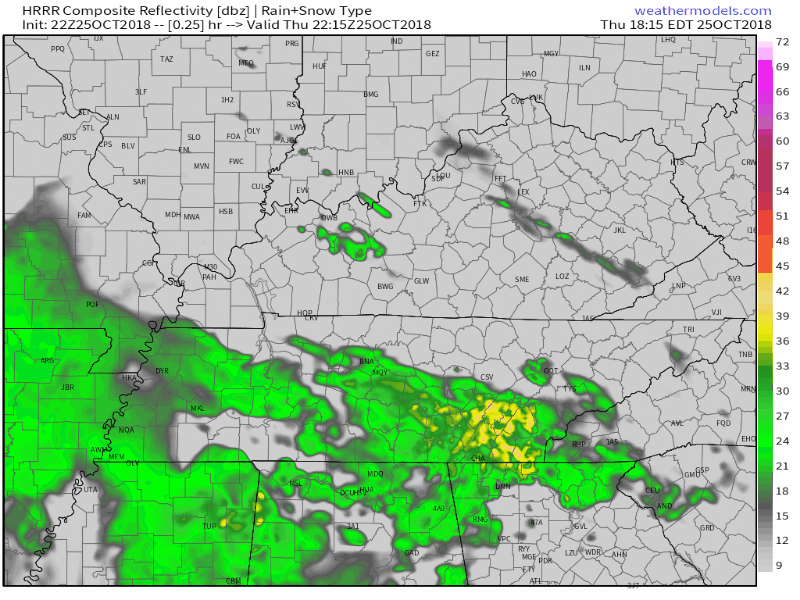 New HRRR rain totals have Nashville receiving 0.4″ overnight.
Friday
Picking up the NAM 3km on Friday morning, there are scattered morning showers, slacking off by mid afternoon. Clouds will hang around all day Friday, even if it's not raining. A quick, scattered shower could pass through our area late Friday into Saturday morning.
High temps in the upper 50s.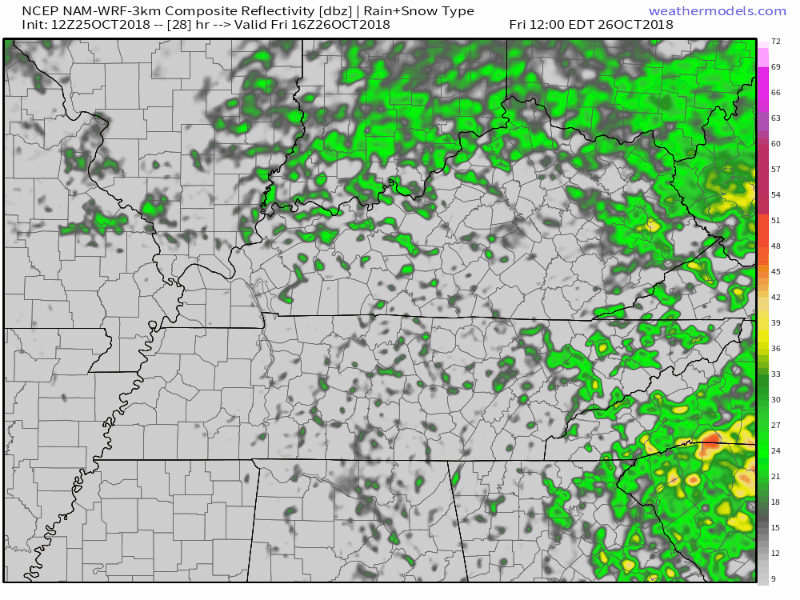 Friday Afternoon Plans:
Most rain should be stopped by Friday evening. Any rain chances will be a light rain. Carry a poncho or umbrella if you want to make sure you stay dry.
Winds will be very light. Temps in the low 50s.
Saturday
Clouds will be breaking up in the afternoon – a few sun rays breaking through but still mostly cloudy – as rain chances come to an end for us.
High temps in the upper 50s.
Saturday Evening:
Our rain chances decrease for Saturday evening. Calm winds with temps in the upper 40s.
Mostly cloudy, but no rain overnight.
Rain Again Sunday
Another shot of rain on Sunday as a weak cold front pushes through. Highest temp occurring in the morning (low 60s), with temps falling the rest of the day.
After the front passes, winds could become gusty making afternoon temps feel cooler than they are.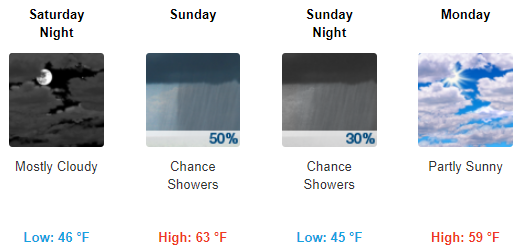 Peek into Next Week
Clouds hang around on Monday, but with no rain chances.
Sunshine should return Tuesday with a cold front dropping through later in the week.
---