Wednesday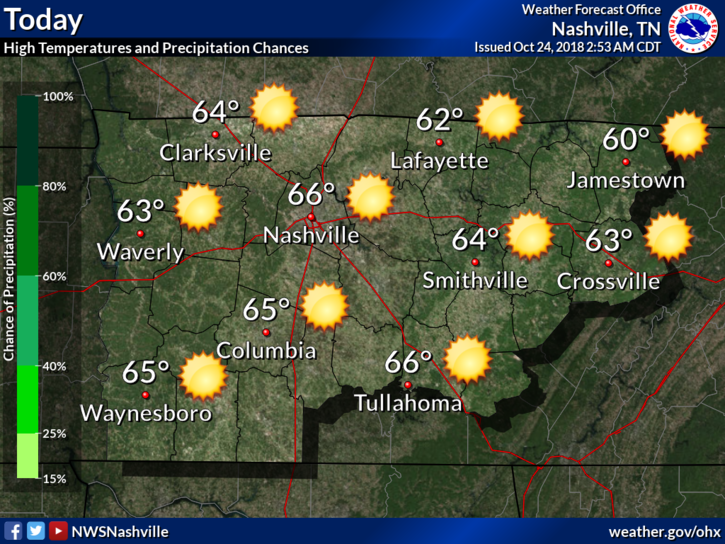 Today will be our last quiet day weather-wise before clouds and rain move in for an extended stay. Highs today should be mainly in the middle to upper 60s.
Impacts from Hurricane Willa
We are still watching what is now the remnants of Hurricane Willa over Mexico. What's left of that system will redevelop into a surface low-pressure system that will track eastward along the Gulf coast Thursday and Thursday night.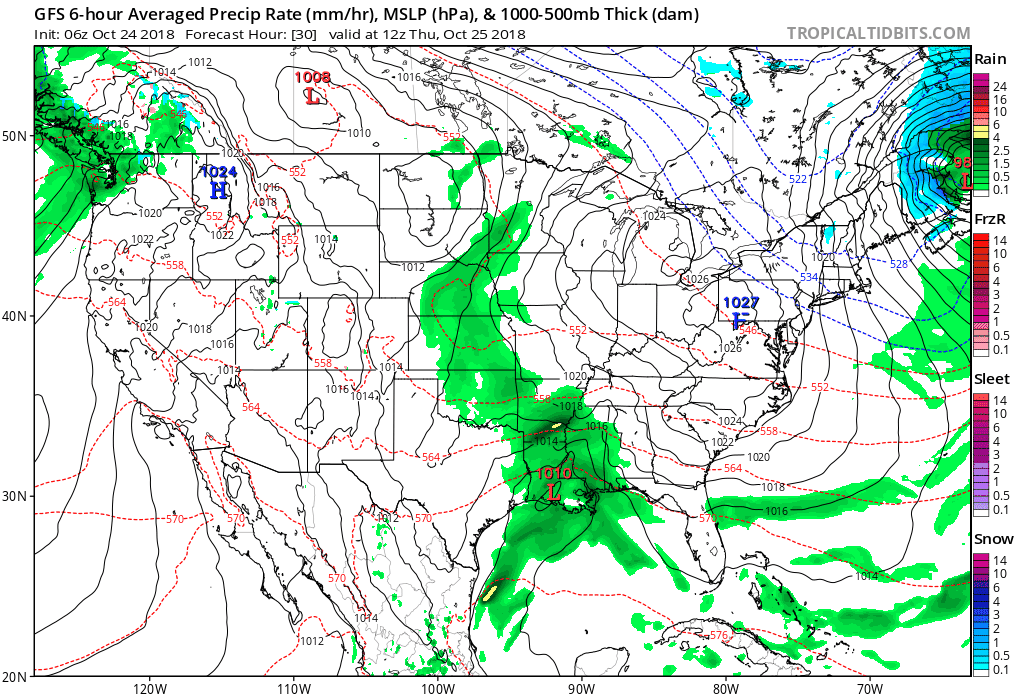 That low-pressure will begin to pump Gulf moisture into the area Thursday. Showers will be isolated to scattered in nature.
Rain becomes widespread Thursday night. Overnight totals will be right around a quarter of an inch.
The rain will diminish from the west on Friday, with only scattered showers east and isolated showers by Friday evening.
This Weekend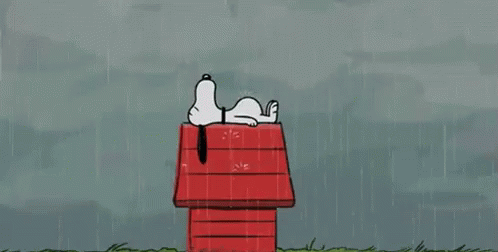 Friday is not the end of the clouds and rain, because scattered showers return to all of the Mid-State on Saturday as another piece of energy drops into our area from the northwest, followed by yet another piece on Sunday.
Monday will be a clearing day for us. A few showers here or there are not out of the question as the last piece of energy moves out.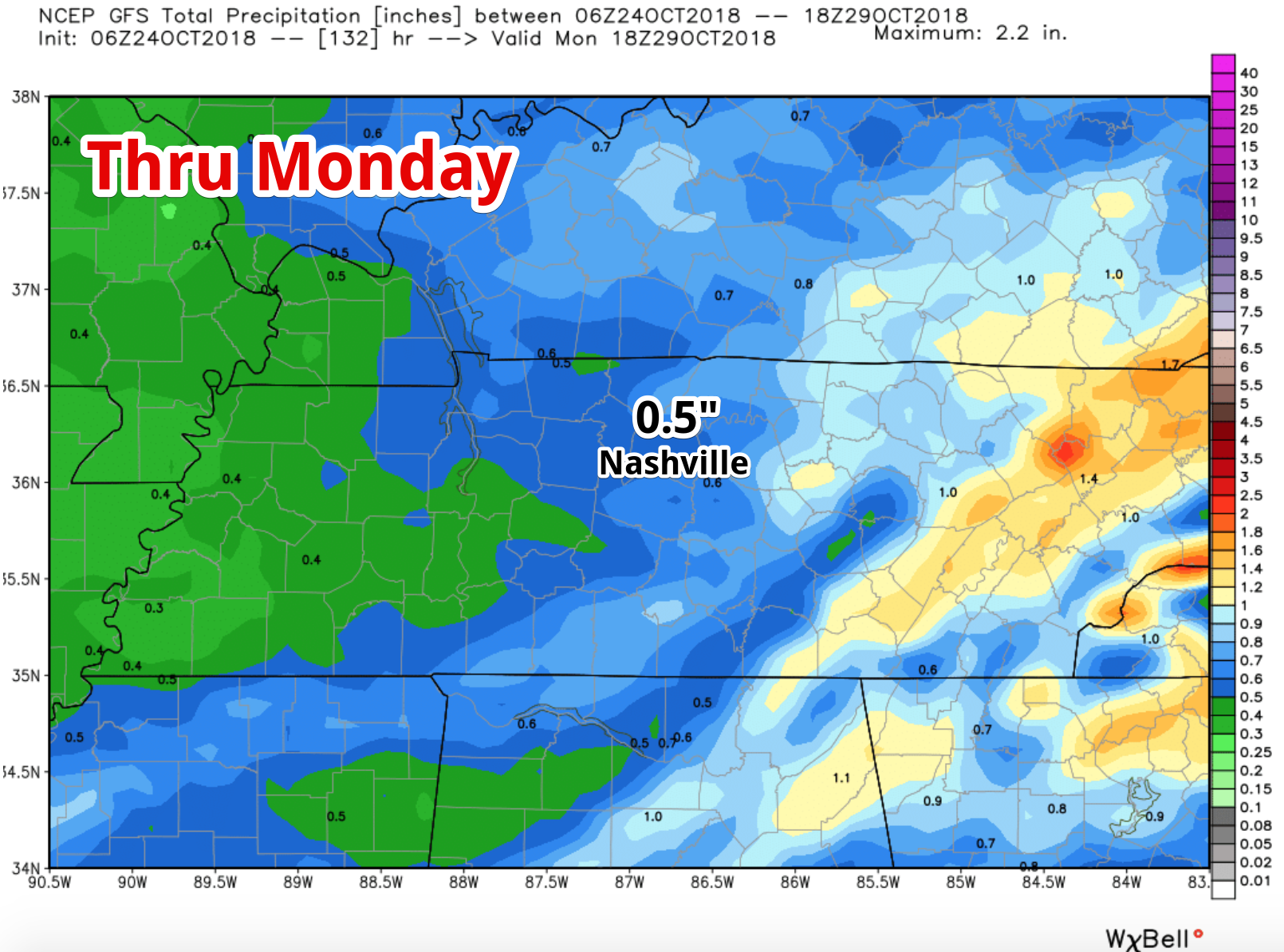 Overall rainfall totals will be near a half inch.
Sunshine finally returns to the forecast for next Tuesday.
As far as temperatures are concerned, clouds will keep readings quite cool Thursday through Monday. Lows will be in the 40s, with most daytime highs only in the 50s.
When sunshine returns next Tuesday, we should see highs finally bounce back above 60º.
---