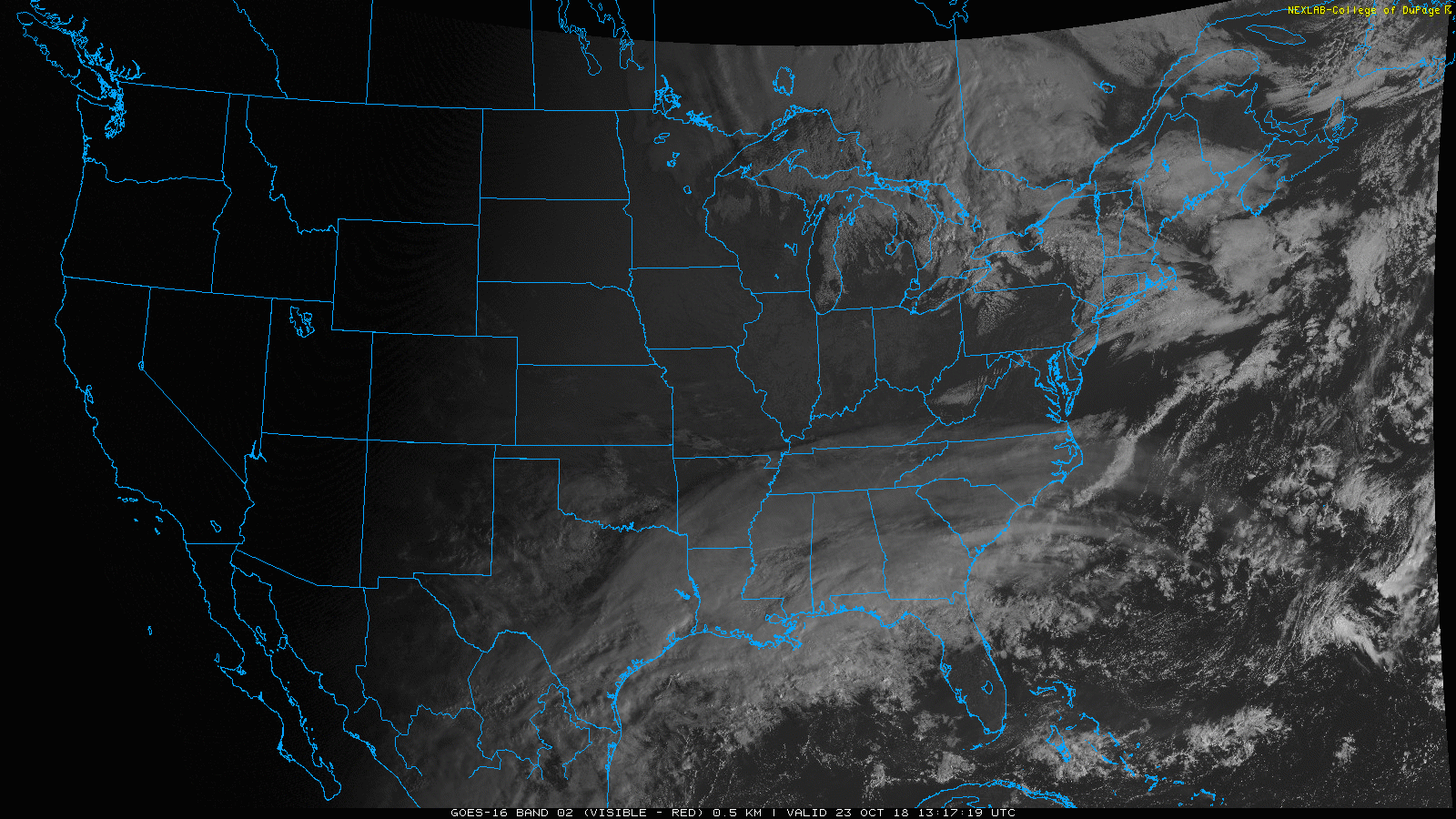 Some high cirrus clouds are sweeping through the Nashville sky this morning, as seen on the GOES 16 visible imagery above. These are reaching out ahead of a dry cold front expected to pass through today.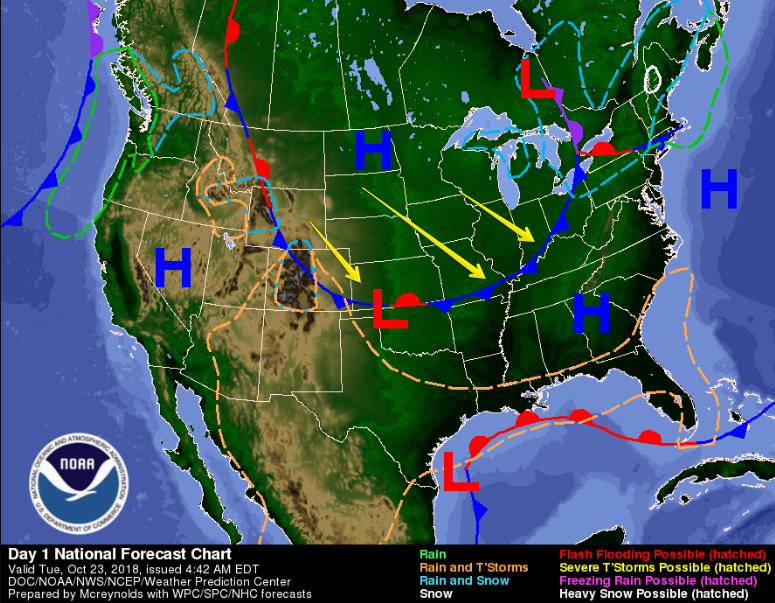 This cold front is quite the dry air machine, squashing any rain chances and dropping our temperatures tomorrow. Plenty of sunshine today will let us warm close to 70°.
Wednesday
The cool, quiet weather spreads into Wednesday. Highs retreat back into the mid 60s. Overnight lows will drop back into the mid/upper 30s.
Hurricane Willa
Hurricane Willa expected to make landfall in western Mexico later today as a strong hurricane. Willa will weaken substantially then merge with an existing low pressure area over Texas, allowing for it to be carried further east towards us.
As it tracks eastward it will bring us cloudy skies Thursday morning and gradually increase rain chances Thursday afternoon. No tropical winds from this, just a gross, steady rain ETA Thursday late afternoon/evening lasting at least through Friday morning. Rain is not definite during that entire time, but it's likely.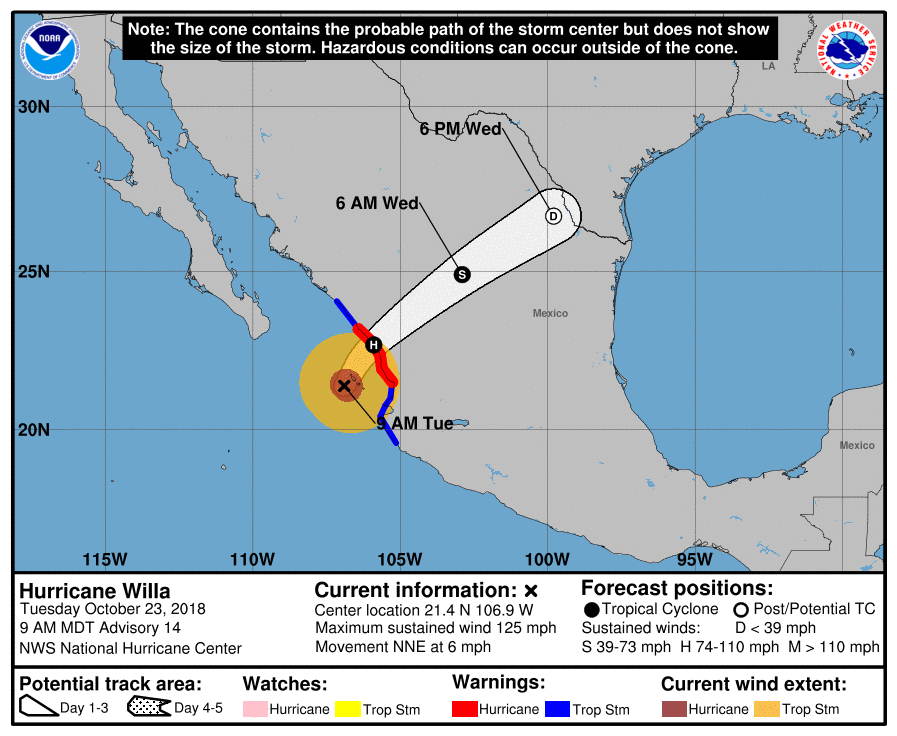 The NAM model shows the area of rain created by the remnants of Willa tracking into the midstate late Thursday and Friday.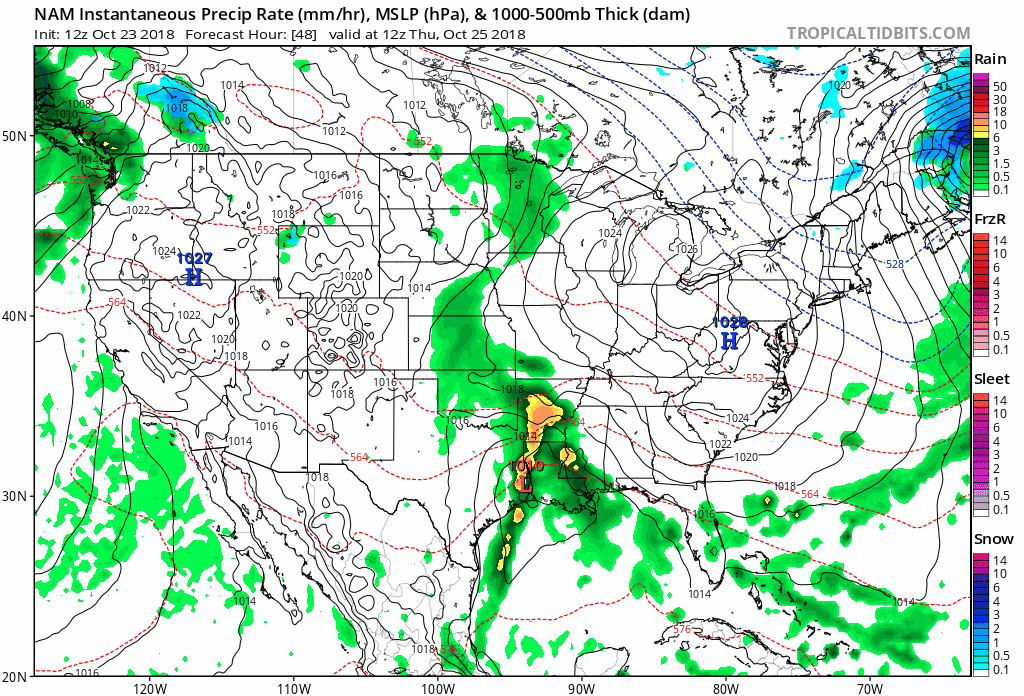 Friday evening plans?
Right now models think no rain by Friday night, with the rain clearing in time for the early evening hours. We're still a few days out from Friday, so as we move closer we'll have a better idea of how wet the evening looks.
Total rainfall from this system 0.5″ to 1″.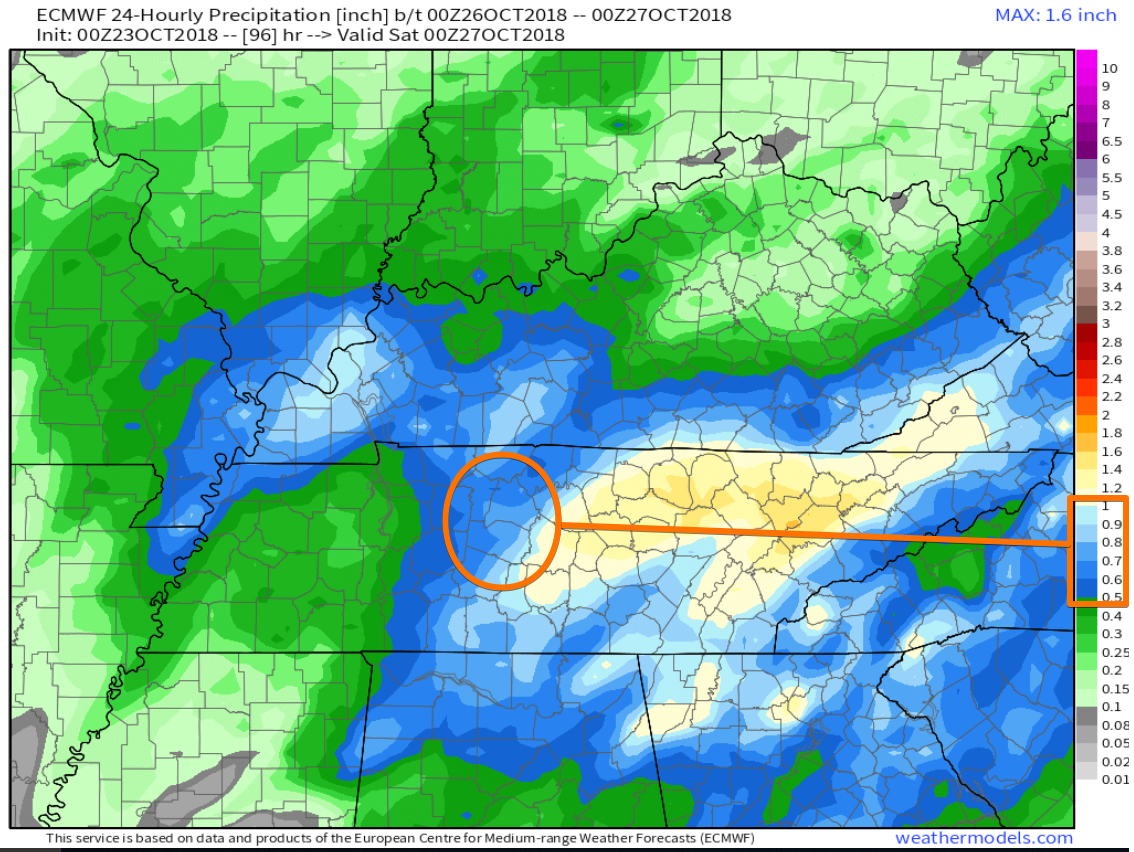 Saturday Rain?
A weak shortwave trough will drop out of the Ohio River Valley on Saturday, continuing cloud cover and keeping our rain chances up. Weekend temperatures won't vary much from day to day, high temps in the mid/upper 50s with lows in the low/mid 40s.
As we move closer to the weekend, stay clicked here or @NashSevereWx on Twitter for updates!
---