Tonight will be several degrees warmer with lows dipping to around 40 degrees. By Tuesday morning a weak dry front will dip into the mid state, but will really only bring a change in wind direction. Temperatures are expected to rise into the mid to upper 60s by the afternoon hours making for a pleasant fall day. Wednesday will see similar conditions as light northerly winds and mostly sunny skies continue.
That's a quote from NWS-Nashville.

Our next weather maker will be from what's left of what is now Willa, a Cat 5 hurricane in the Pacific.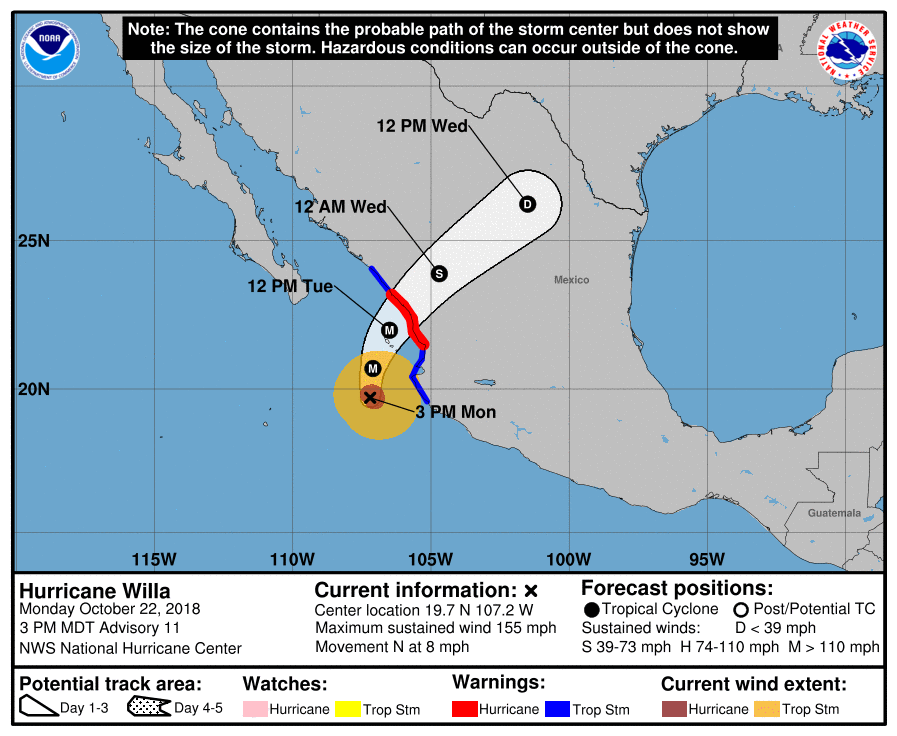 Willa will weaken then move inland through Mexico and into Texas, Louisiana, Mississippi, and Alabama, dropping rain along the way.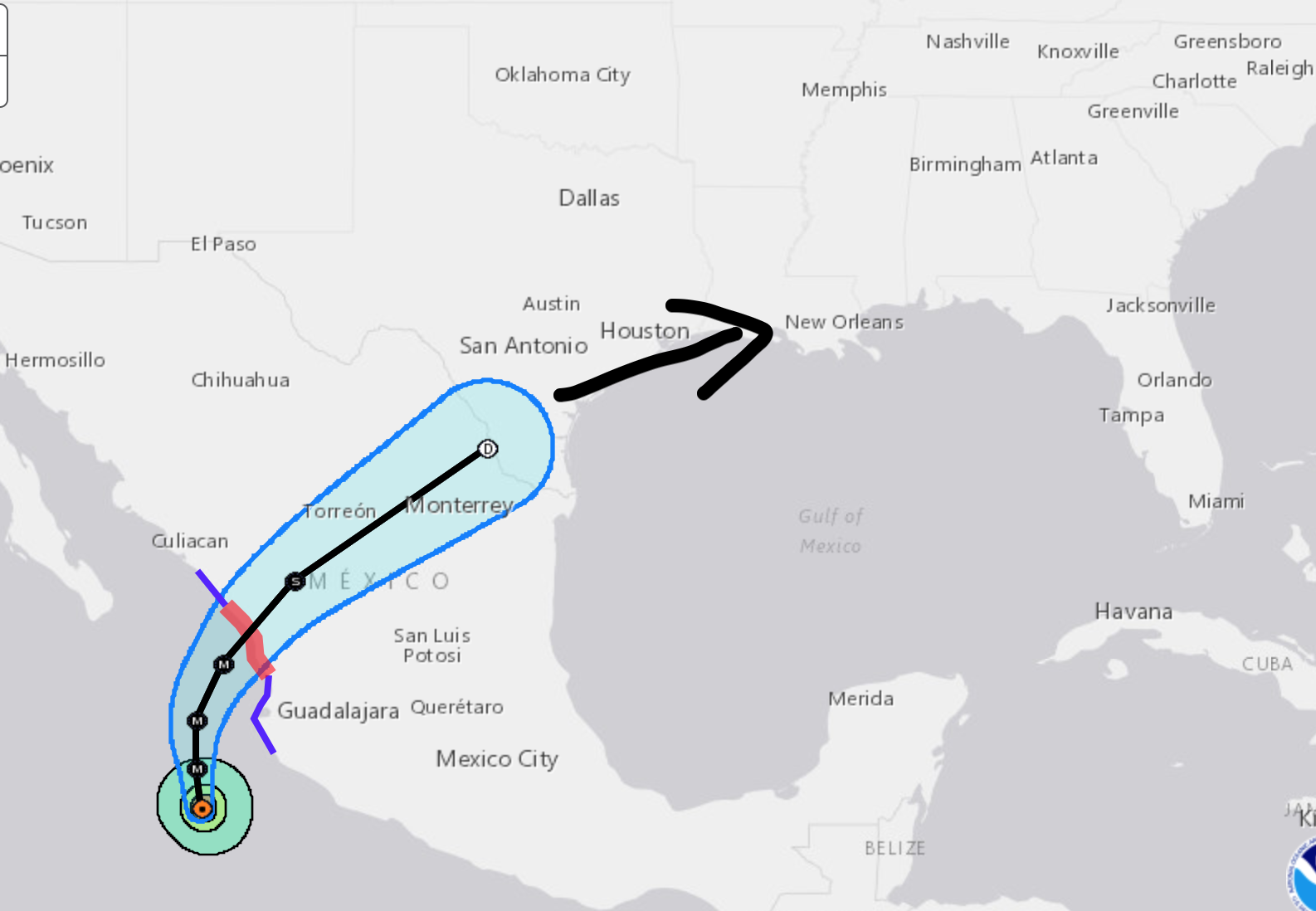 We will get the northern edge of what's left of Willa. Note Willa will just be a rain event here.
So what does this mean for us? Not much. From NWS-Nashville:
We`ll be on the northern fringes of this system and are expecting light precip amounts mainly over the south and east on Thursday and Friday, but the entire area will see a lot of clouds and little sunshine those days. Highs are expected to be a few degrees cooler, in the mid to upper 50s.
Our rain chances Thursday are slight (despite the rainy-looking crap appy image above), but 50/50 Friday as Willa's remnants near. The Euro thinks rain is pretty likely Friday (see below); we'll be lucky to avoid it: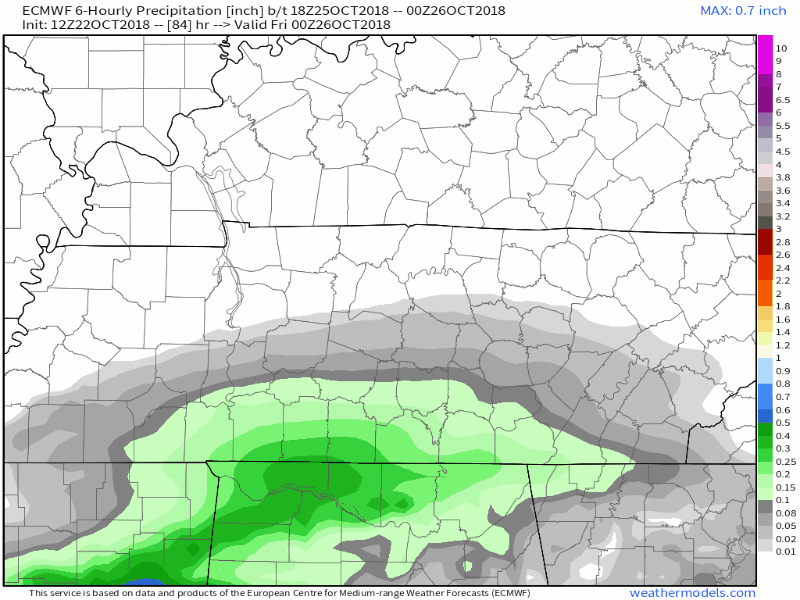 The Weekend
Looks OK, actually. Last quote:
A few shots of showers are possible both Saturday and Sunday. Again, expecting very little rainfall with those systems. Temperatures will be pretty steady in the long term portion of the forecast with highs in the mid to upper 50s and lows in the 40s.
Let my tombstone never read HERE LIES @NASHSEVEREWX, TOO FEW DAWSON'S CREEK GIFs: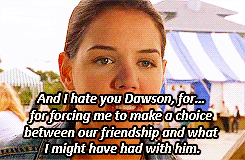 ---