Locate your windshield scraper. You'll probably need that scraper.
Also cover plants you don't want freezing temps to kill.
Freeze Warning, Nashville and Will Co., Monday 3 AM to 8 AM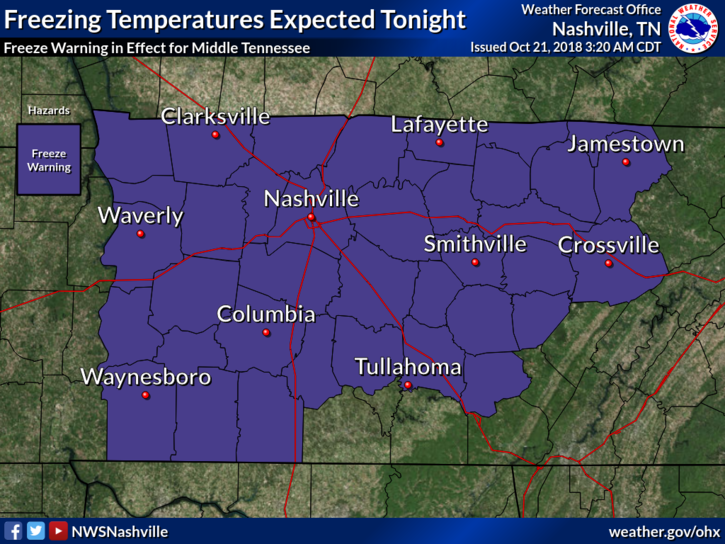 The low is 33° at BNA, 2° colder than last night. Local areas should be colder. Frost is likely with light winds.
Here's the Freeze Warning text.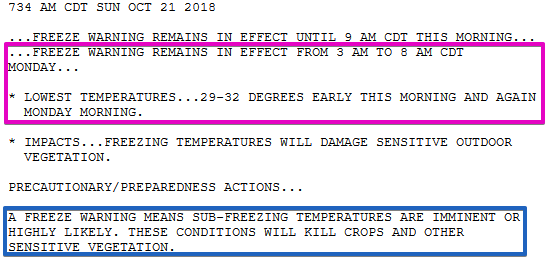 Temps will warm fast Monday morning, rising to 60° by noon!
Boring Week Ahead: Lows 40°s, Highs 60°s.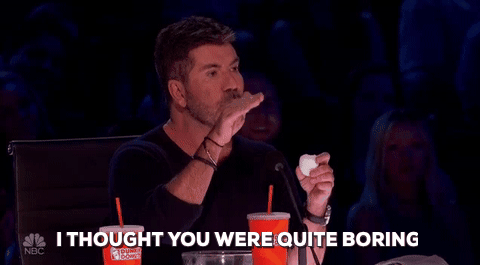 Won't be freezing after Monday. Instead boring lows around 40° to 45° each boring morning this boring week.
Highs also boring and kinda great.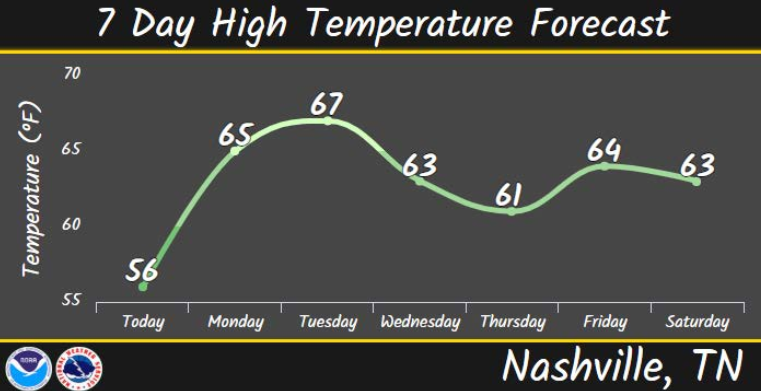 Next Rain Chances
The Euro model shows light rain Friday, but most of that is south of us. The GFS model thinks no rain Friday. It thinks rain will be too far south. Rain is not in the NWS-Nashville forecast officially. They think only a 10% rain probability Friday.
Rain also possible late Saturday night into Sunday. Still pretty uncertain though; NWS-Nashville signed off this afternoon with this:
If I had to pick a time frame right now for the best rain chances it looks like next Saturday night, but that is a week away.
Total Guess at Trick or Treating Weather
10-day ranged models stink. Rarely accurate this far away. Hence this educated guess.
The Euro model shows rain approaching from west Tennessee during the morning of the 31st. The GFS model agrees. This suggests wet trick or treating. Odds these models have this nailed exactly right?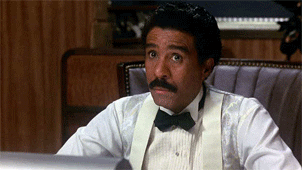 Click back here or @NashSevereWx on Twitter for further updates this week!
---