Cold Front Inbound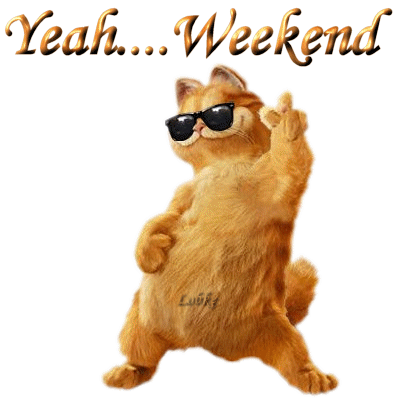 We've made it to Friday! Much of the day will be clear with temperatures in the mid to upper-60s. Clouds will being funneling in later this afternoon in advance of a cold front that is set to come through tomorrow. With those clouds, come rain chances.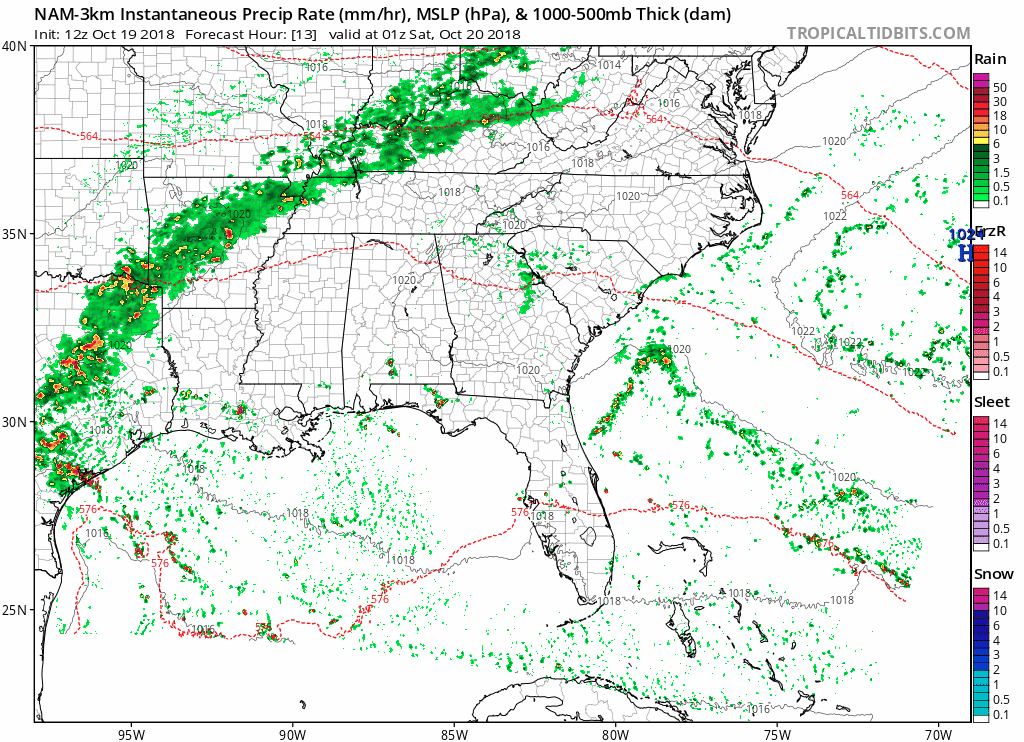 This morning's run of the NAM shows scattered showers starting around the 9 PM hour with the heaviest rain beginning overnight. Saturday will not be a washout by any means, however some morning showers are not out of the question.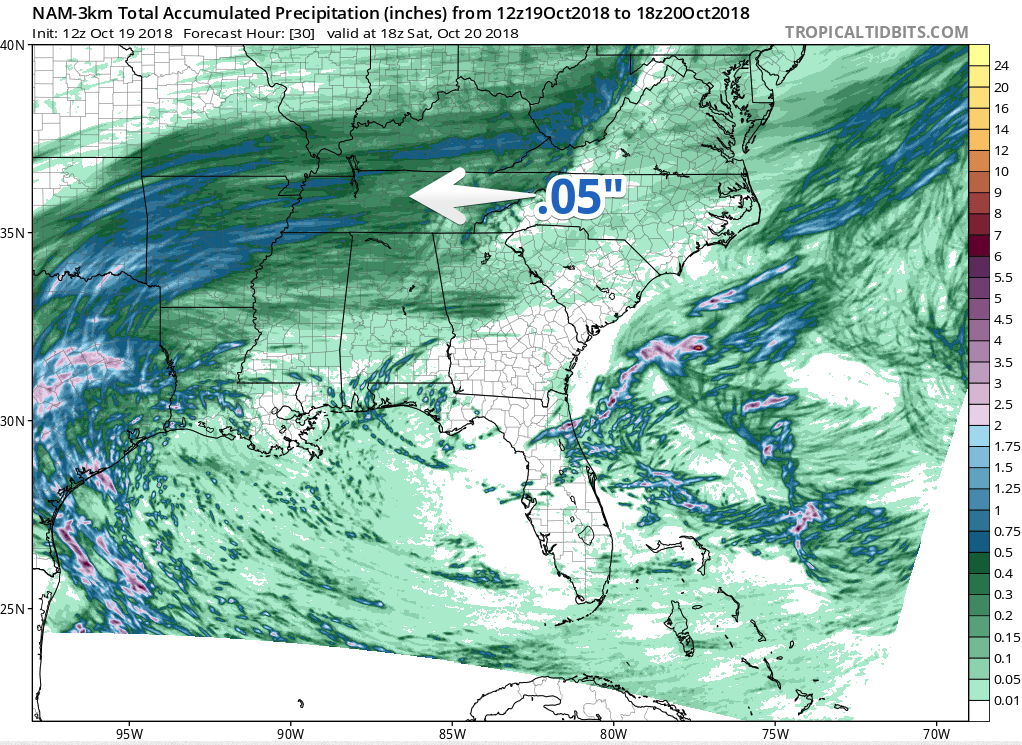 All in all, we are still looking at rain totals to only be near 0.5″.
Rest of this Weekend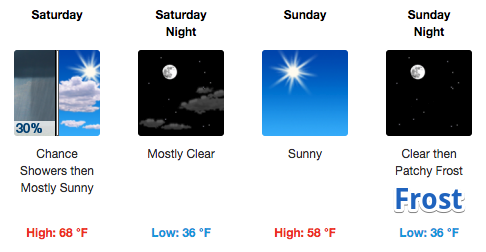 Saturday morning's rain will give-way to clear and cool conditions through the rest of the weekend. Saturday will be about 10º warmer than Sunday, however the high temperature is expected to occur in the early afternoon. Temperatures will begin falling immediately after the cold front.
Sunday night: Be prepared for frost. Nothing is set in stone, but with temperatures falling into the mid-30s with light wind, frost may become an issue. More from NWS-Nashville on the overnight lows:
Expect lows of 34 to 36 degrees to be common over the Mid-State Monday morning, with some computer data even showing a possible low of 33 degrees at Nashville. So, can't rule out the possibility that some folks could see low temperatures flirt with the freezing mark that morning.
We will keep an eye on it.
Start of Next Week
The start of next week looks to be nice. High temperatures will be in the mid-60s with morning lows in the mid-40s. Clouds won't return until Thursday-ish.
---