Rain today? High pressure bubble says, "no."
A ridge of high pressure is now settled right over the Midstate, keeping clouds at bay and squashing any rain chance for our Thursday.
High temps today will remain into the low 60s. Dewpoints in the low 30s! That means the gross-humid weather is out for the day!
Friday
On Friday, high temps crawl into the upper 60s before clouds begin marching in later in the day.
Most of the day will be clear and dry. Clouds increasing as a front approaches Nashville.
According to the latest NAM 3km, we could begin to see rain in the early evening. Once it begins, it will hang around until mid-morning Saturday.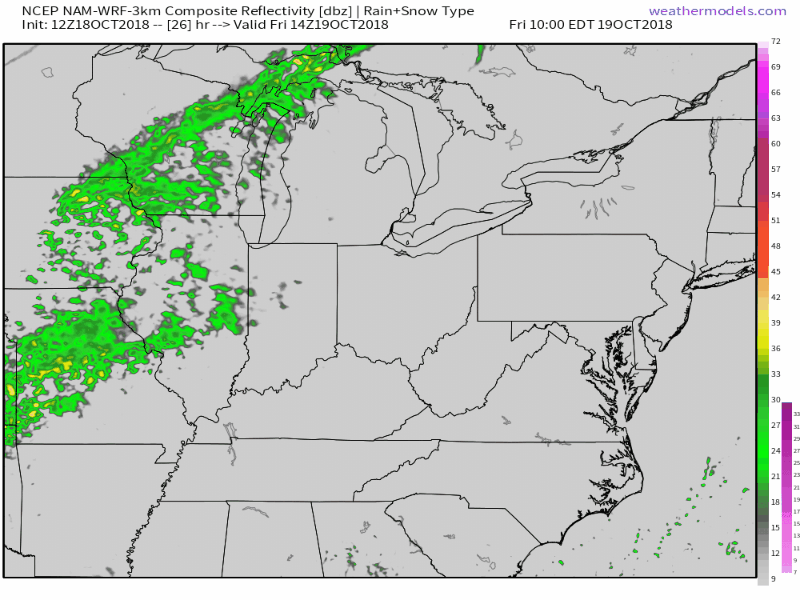 This overnight rainfall should be light, but steady. The Weather Prediction Center has us receiving about 0.5″ of rain through both Williamson and Davidson counties.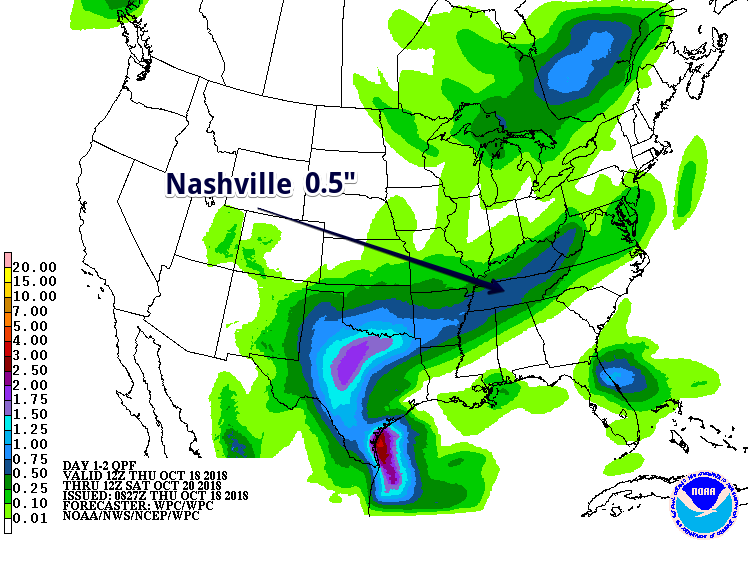 Saturday
Steady, gross rain should begin shutting off during the day before cooler, drier air invades Nashville. After this, this evening should be dry.
We're still a few days away from the weekend, so exact timing of rain ending is impossible to say.
Sunday – Dry and Cool
Cold front passage on Saturday will return Sunday's high temps to the mid 50s. Overnight lows will drop to the mid 30s.
These much cooler temps could cause some patchy fog to form for your Monday morning commute.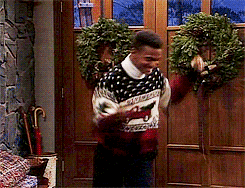 If you enjoy dancing in cozy sweaters, this weather is for you!
---