Rain hasn't been terribly heavy today. As of 3:12 pm, radar estimates most of us have received under a 1/2 inch . Blue indicates 1/2 to 1 inch. That doesn't include many of us…just Joeltinians/Joeltonites. Someone fill us in on what you're called if you're from Joelton. We shouldn't have started guessing, but since we're here, help.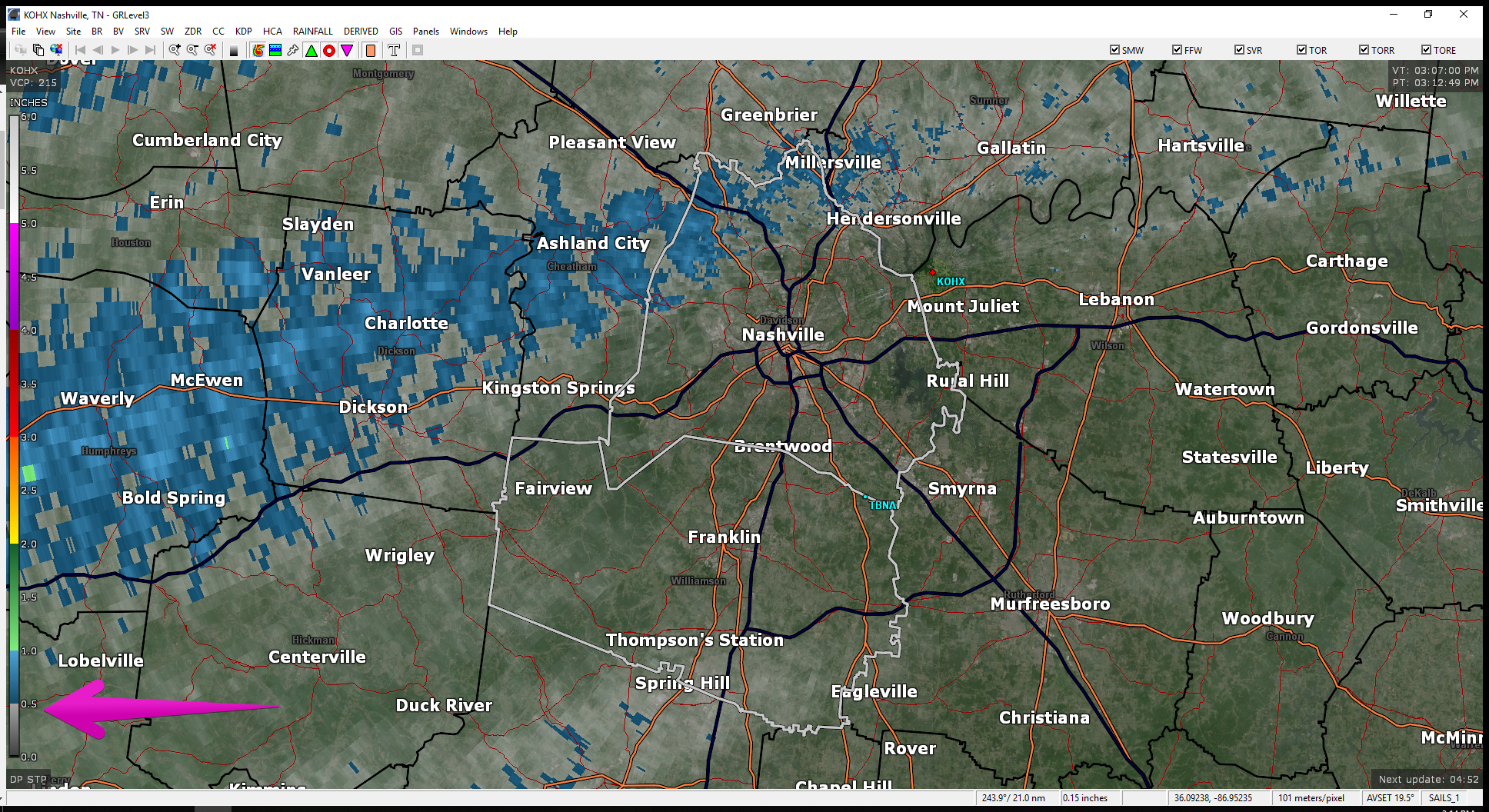 For the remainder of the evening, HRRR thinks scattered showers will stick around at various times through the evening. They'll come and go, and predicting exactly where rain will be down to a small time frame is difficult. Just have rain gear handy. Temps will only fall to 63. HRRR: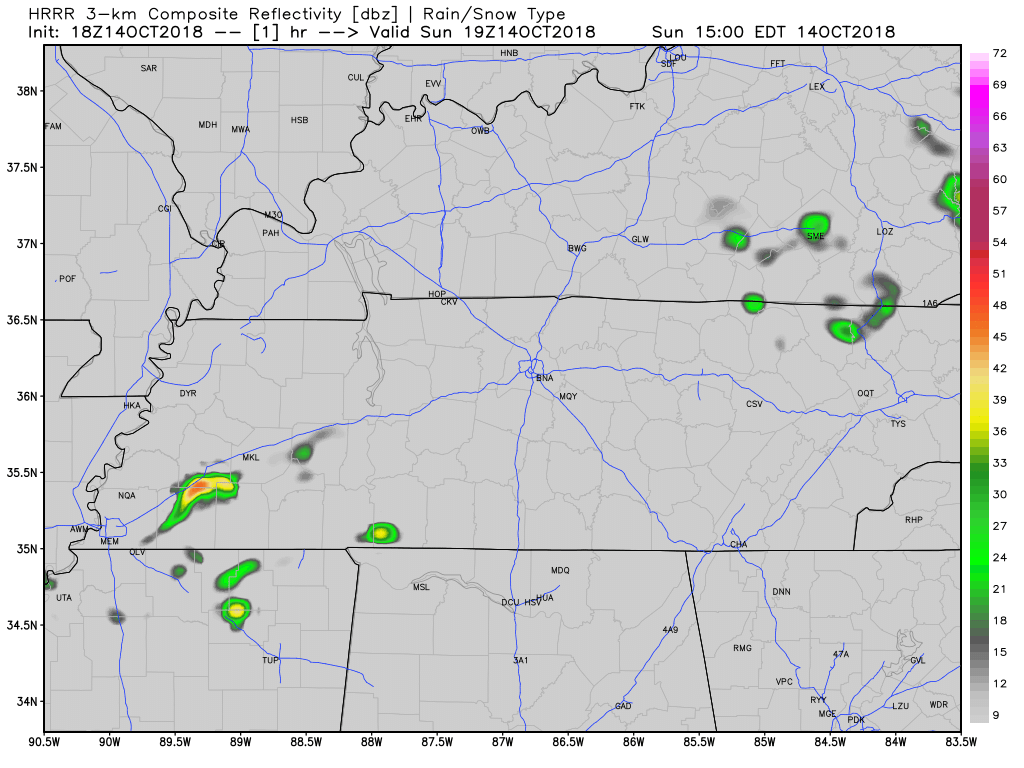 At the end of the HRRR loop, we see heavier rain for Monday morning…
Monday Gets Kinda Gross
Monday expect more rain, off and on like today. NAM3 model for tomorrow illustrates how this might look: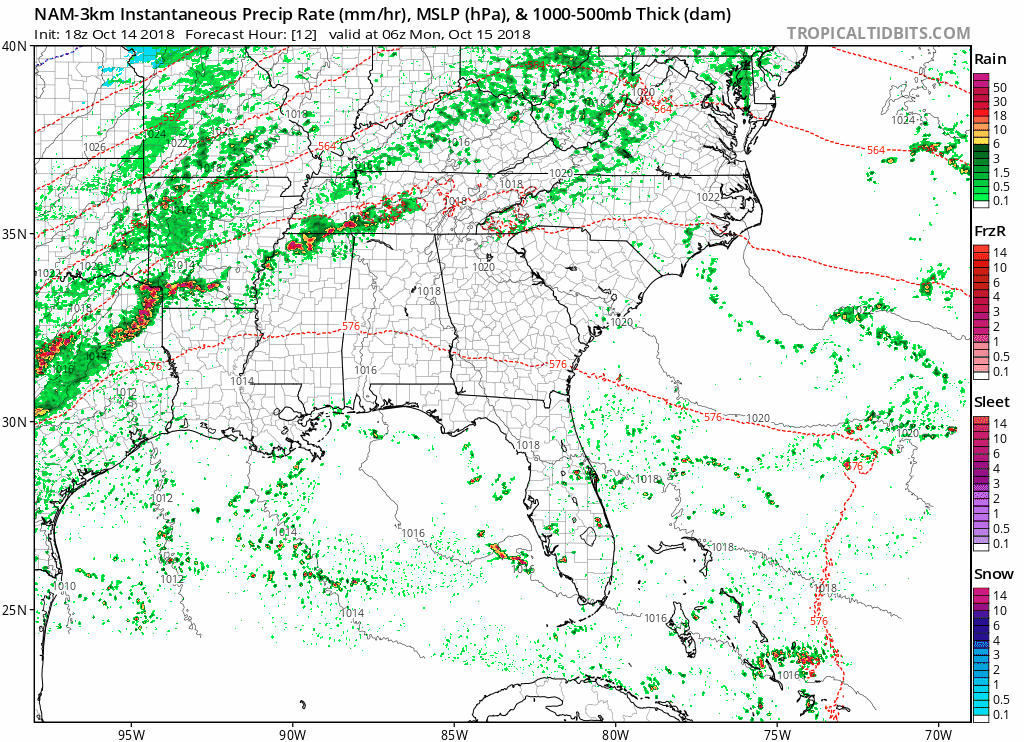 Best chance of heavier rain for us is Monday morning, but that depends on where the rain band actually sets up as it streams in subtropical moisture from the southwest.
A jerk, brisk north wind is expected in the middle of Monday, dropping temps like first period Calculus from the 60°s into the 50°s. A comfy rain Sunday (due to higher dewpoints) will turn to a colder, raw rain Monday.
It May Still Rain Tuesday
Rain should end sometime Tuesday. Not sure when. I could see it continuing through Tuesday night but that appears unlikely. Probably just a few showers in the morning.

Here's the NWS-Nashville summary image for rain expected Sunday through Tuesday night: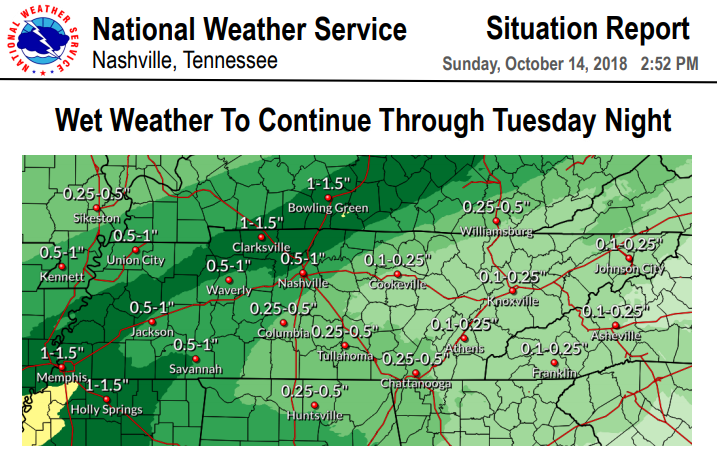 Note Texas is getting much more rain from this system. The below image shows total rainfall over the next few days: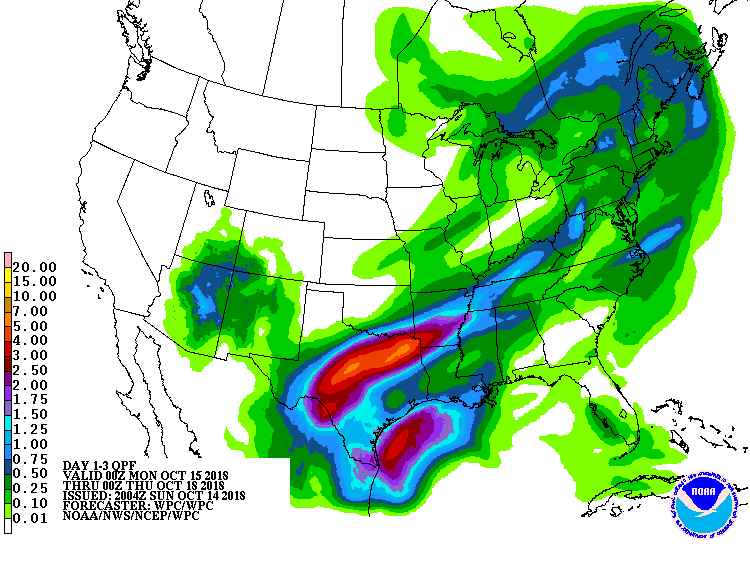 After the Rain
Dry out Thursday.
Another rain system is possible late Friday night into Saturday. I'll let NWS-Nashville deliver this news:
Another cold front appears as if it will bring additional showers for next weekend. In the post frontal sector, more in the way of upper level energy may reside and thus, cold and showery conditions will continue behind the front.
Have a great evening, y'all!
---