Overnight lows in the mid 50s.
Latest HRRR shows rain starting about 9 PM. Rain showers on and off all night with warm front lifting through the Midstate.
Sunday Afternoon Football – Update
Rain off and on all afternoon/early evening. Winds coming from the south sustained at 10 MPH, gusting stronger than that at times (near 20 MPH). Winning the toss key. Temps mid/upper 60s. Birds hate this weather.
NAM 3km continues to backup the break in the rain tomorrow afternoon. The following loop is from 2 to 7 PM. Rain could be in the vicinity during game time, prepare for quick rain showers.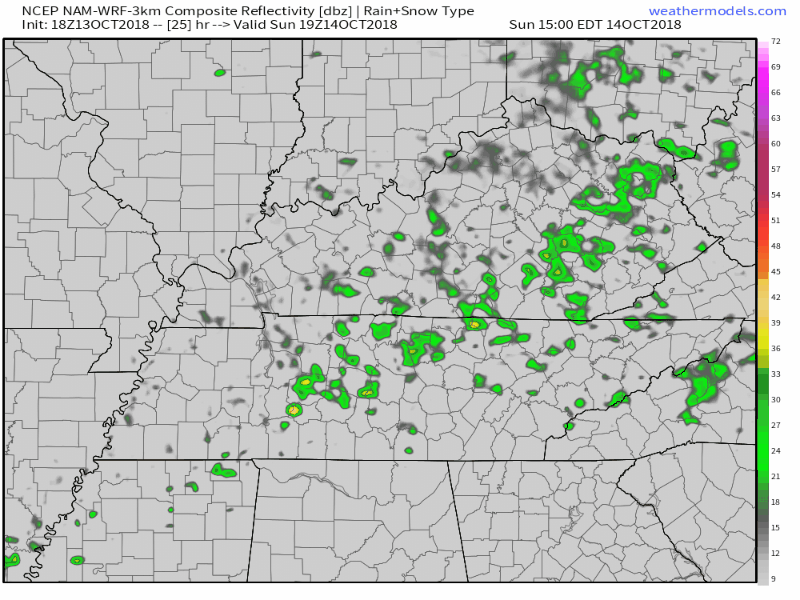 Rain Begins Sunday, Carries Through Monday
We could see a break in the rain showers in the early afternoon on Sunday.
On Monday another cold front will dip out of the north, meeting with a surface front across Louisiana and Arkansas. Seen here on the NAM 12km, these two features will converge together and move east, continuing rain chances all day Monday.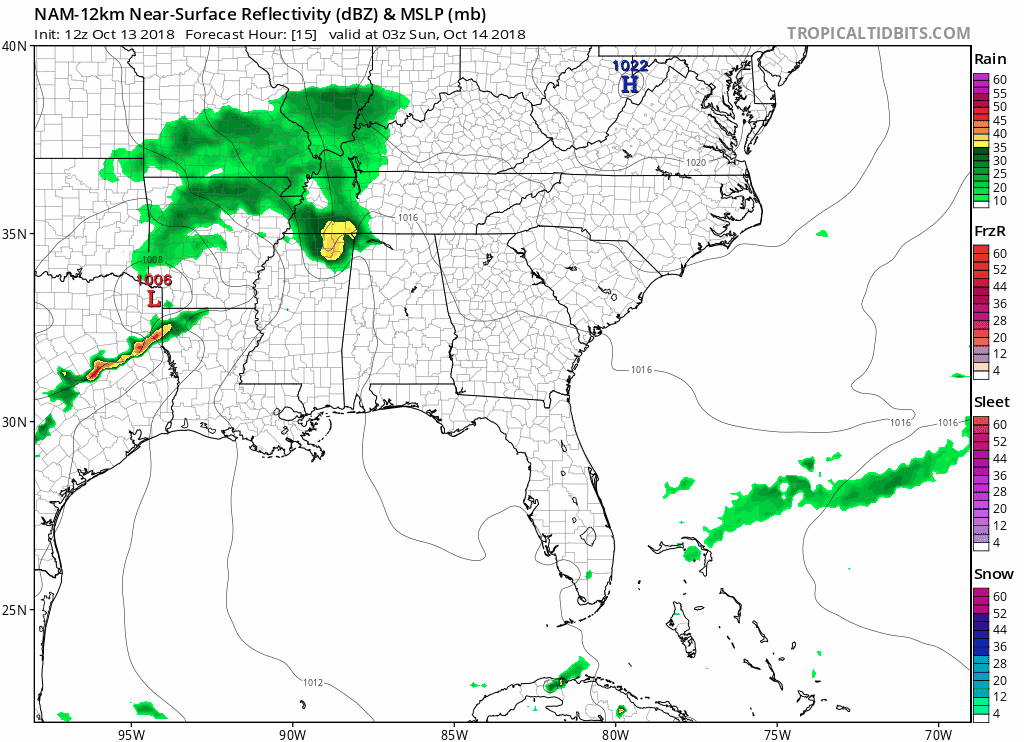 Through Monday evening Nashville could see upwards of 1.5″ of rain. That's a lot of rain, but since it's falling over several days, that will keep the possibility of flooding down.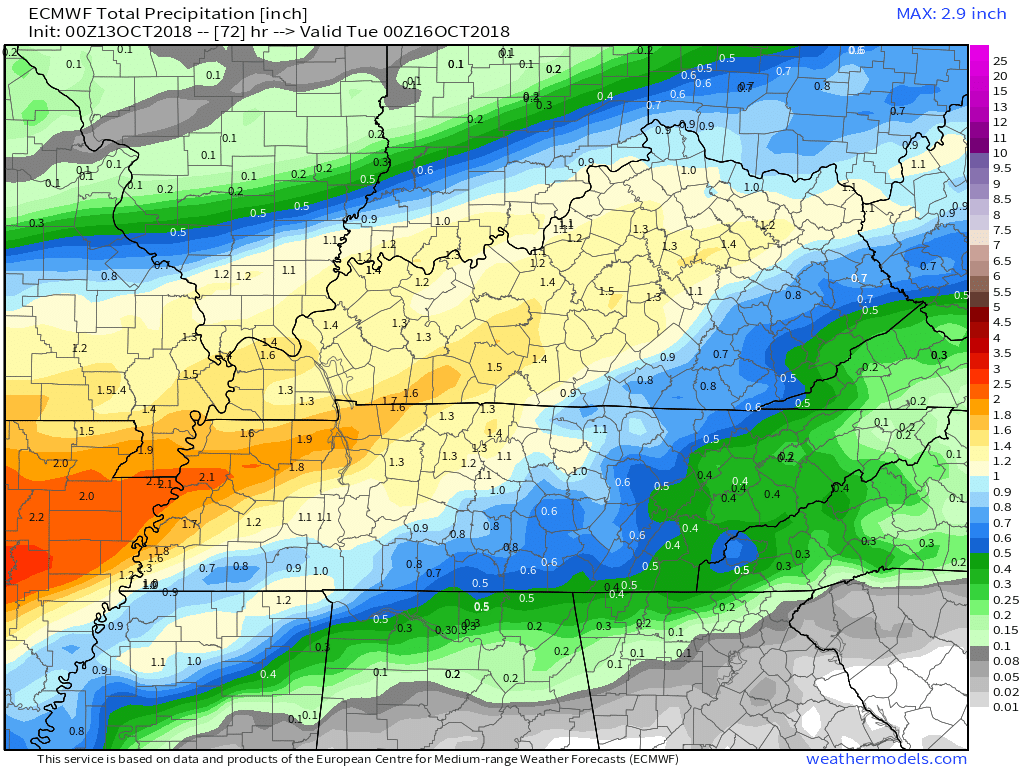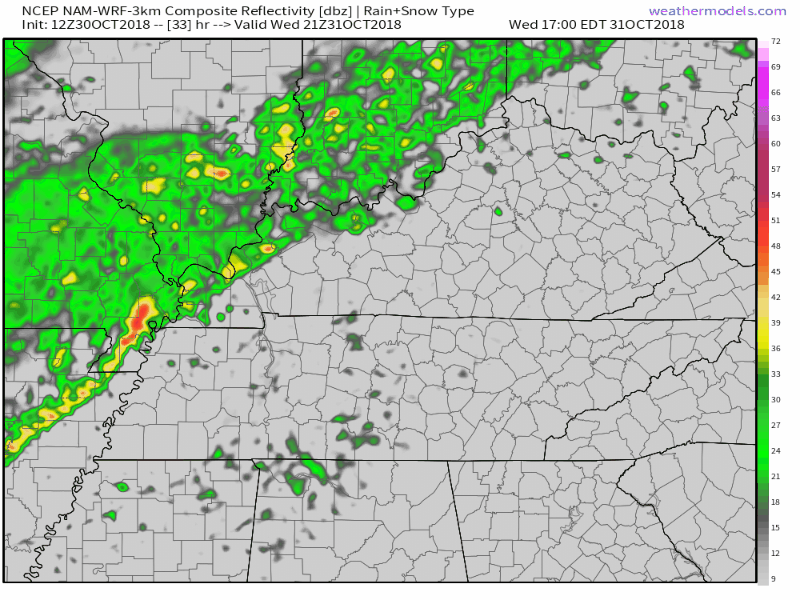 The Rest of the Week
Rain chances decrease late Tuesday as an upper ridge settles back in over the southeast. An upper ridge will cause south winds to bring warm, moist air back to Nashville. By the end of this coming week we could see high temps return to the low 70s, which is normal for this time of year.

---