Today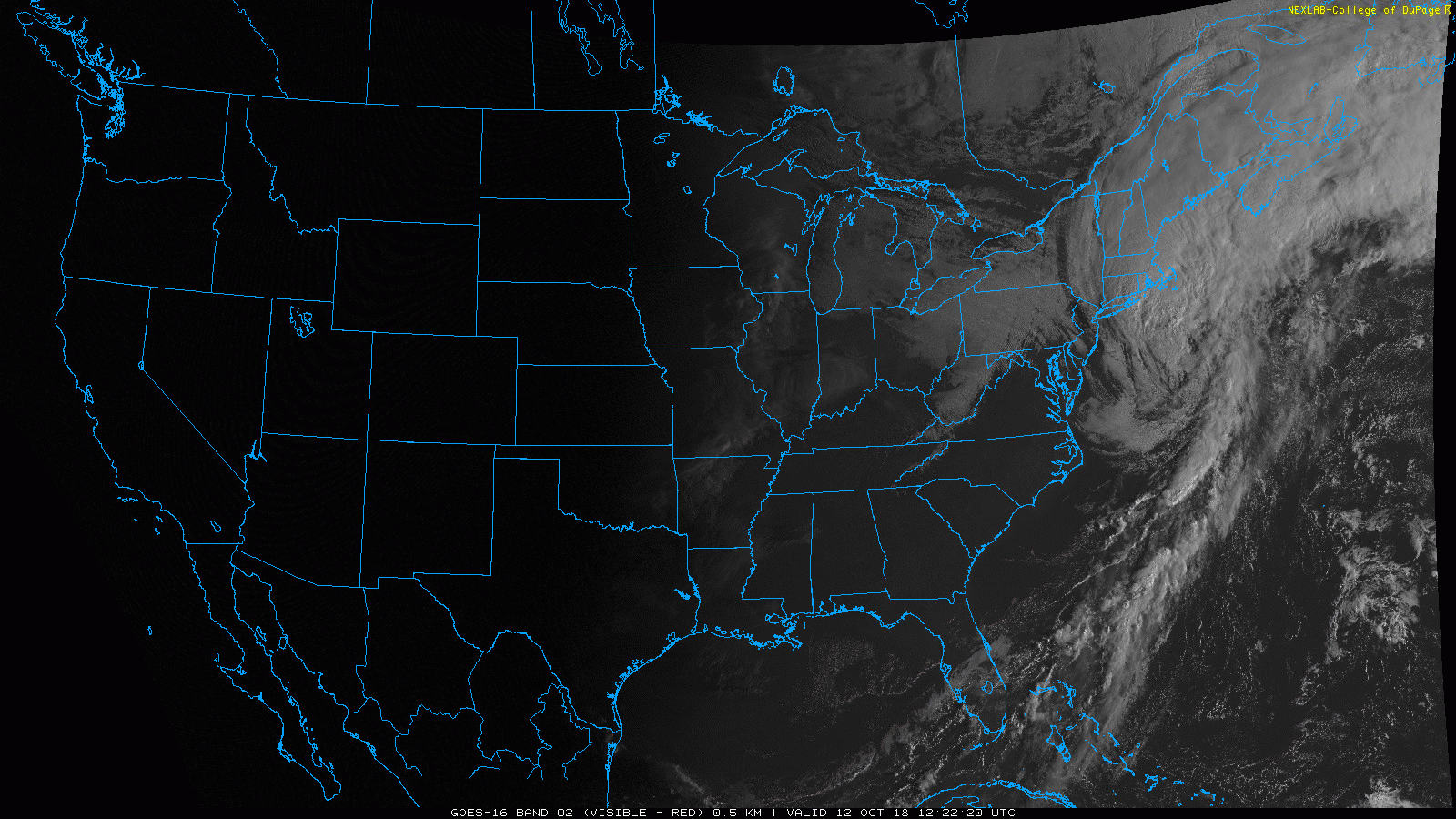 Mostly clear skies can be found statewide. We should remain mostly cloudless throughout the day before an upper level pulse scatters showers our way this evening.
Some scattered showers will quickly push through late tonight. Greater chances can be found to the north, decreasing as you go south.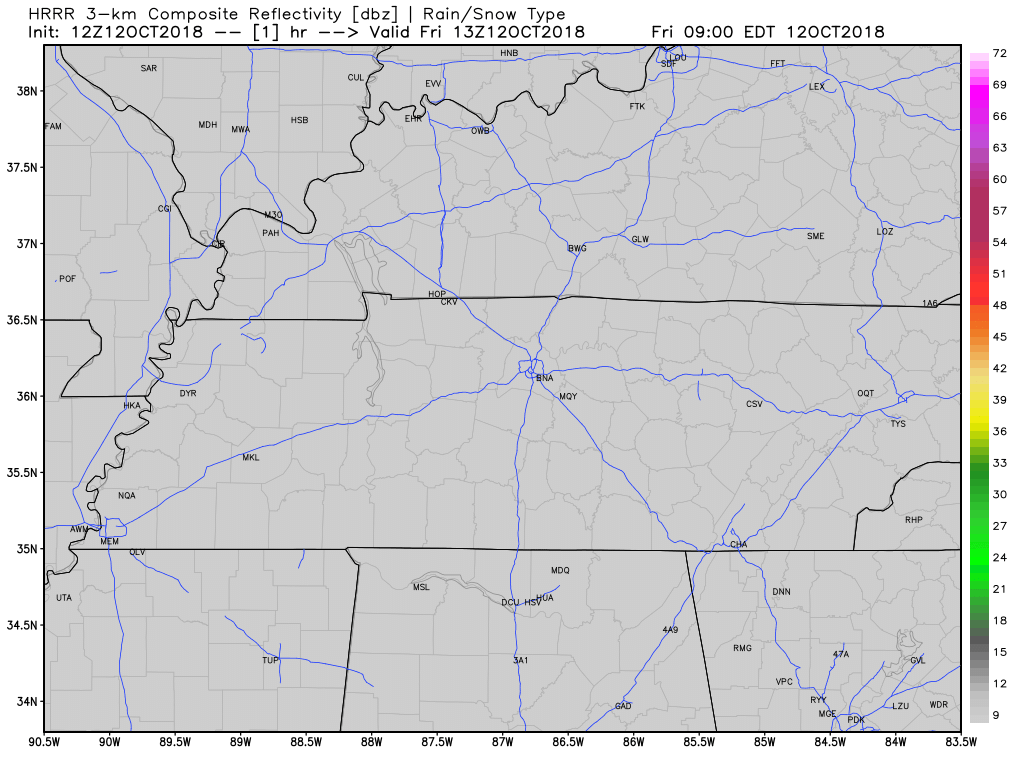 These showers won't cause any major rainouts. The HRRR doesn't have measurable rainfall falling over us.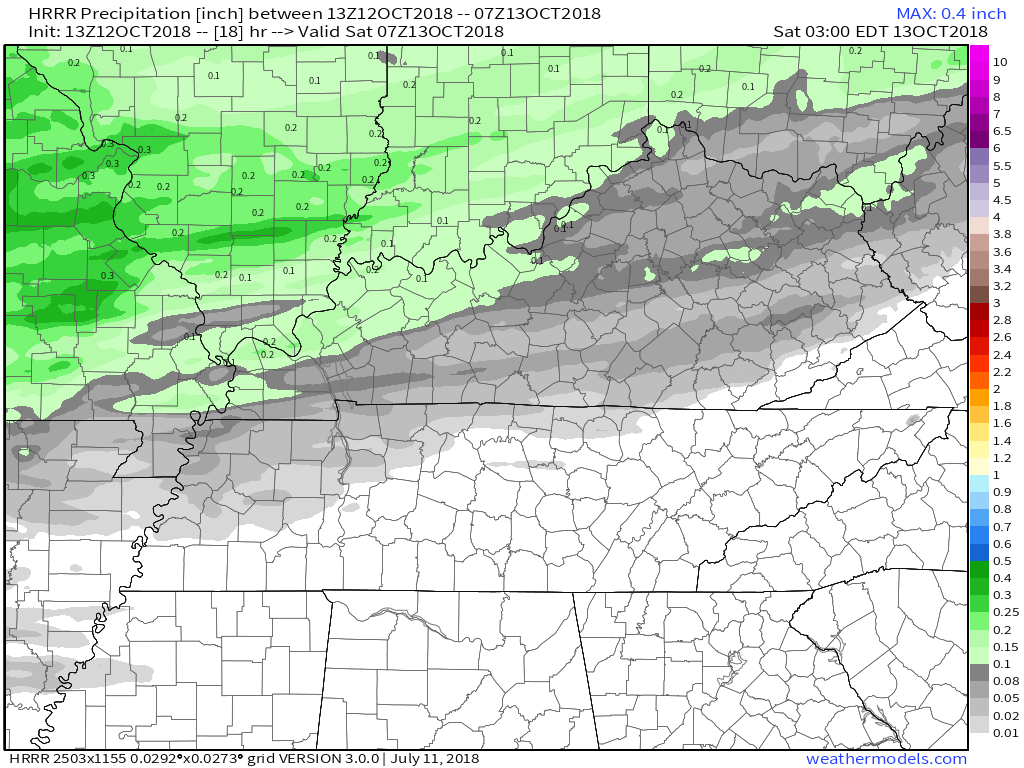 As for our temps today, highs pulling into the low 60s. After sunset temps will quickly dip into the upper 50s. By sunrise we could see upper 40s.
Saturday
Saturday morning will be clear of clouds, letting temps warm into the upper 60s for most of us.
Beginning in the late afternoon, clouds will start to gather. Measurable rain will be seen to our north and west. Rain should begin here as early as Saturday night, but more likely sometime after midnight. No severe threat expected with this rain passage.
Sunday
If you've got mid-afternoon football plans, tune in below for details.
Another wave of cold air will push east out of the northern Plains on Saturday, lending to rain chances on Sunday. Rain should be steady throughout the day, besides a possible mid-afternoon break.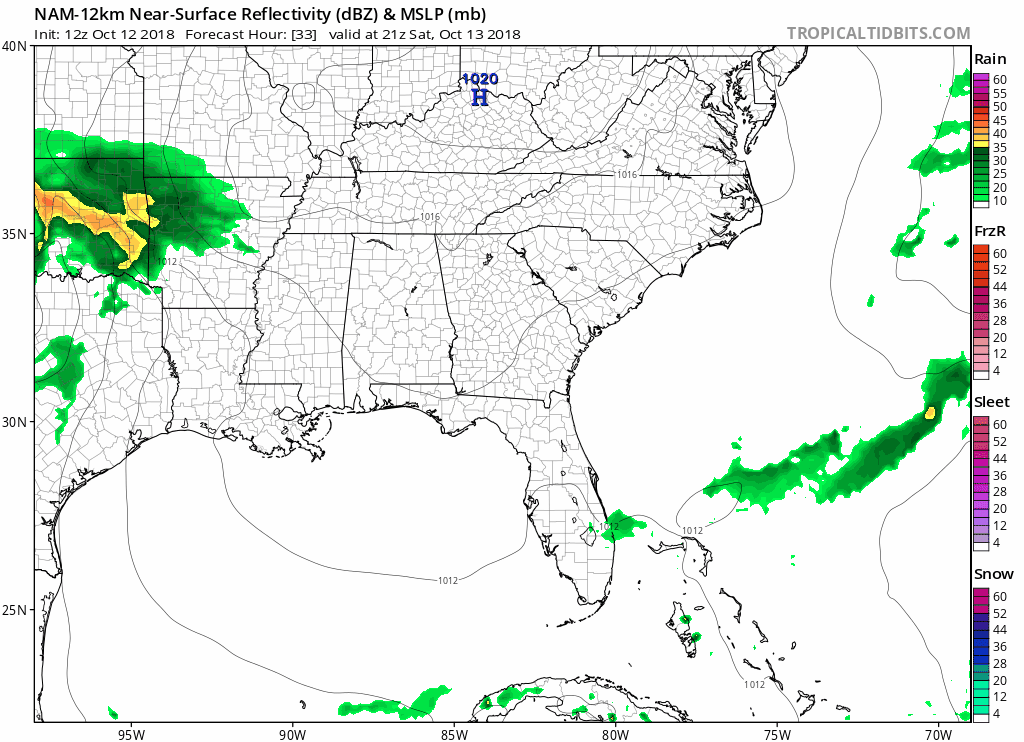 Sunday Afternoon Football
The NAM 3km thinks this is what the radar could look like for the 3:25 PM kickoff.
We aren't expecting to see severe storms with this, just a steady rain shower. If you are planning to be out Sunday afternoon, bring along the poncho and radar.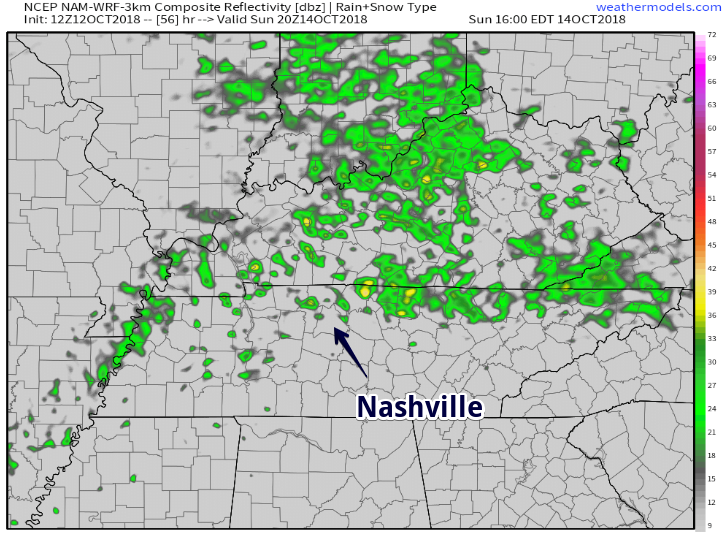 ---