It's going to get cold overnight into the morning.
Friday Morning Low: 45°
Ditch the t-shirt. Gonna be cold tomorrow morning!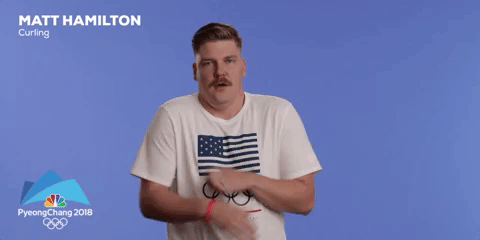 We'll only warm to 64° Friday afternoon.
Light Rain Possible Friday Night
Extended HRRR model run (18z) shows it: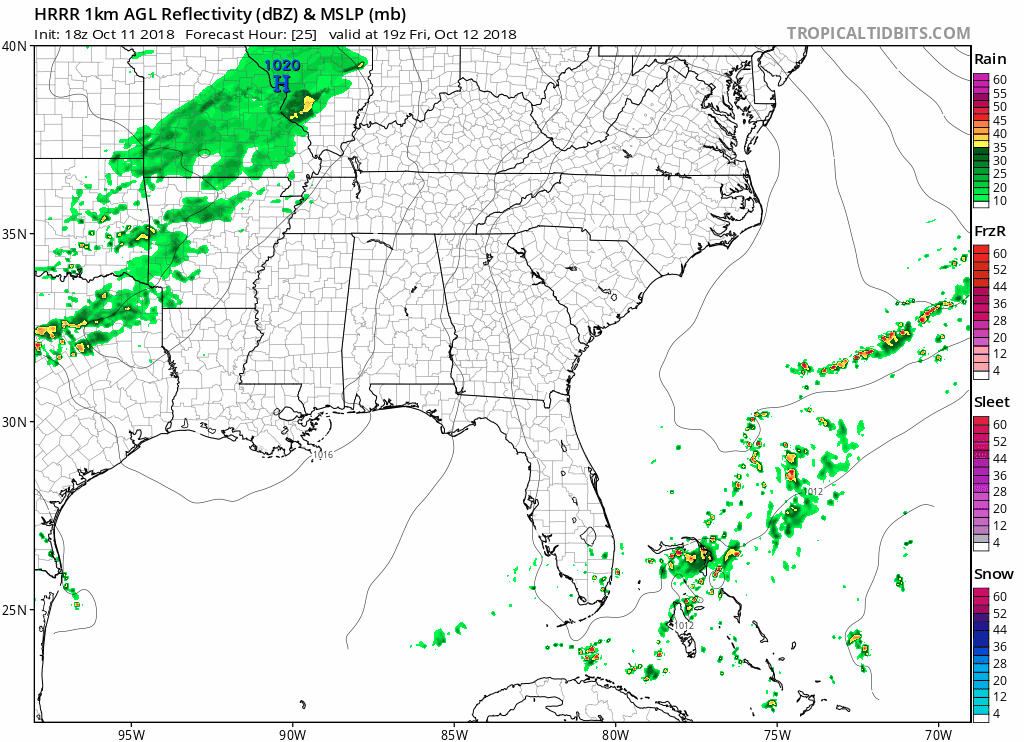 NWS-Nashville wrote that
clouds will increase by afternoon as a weak upper level trough approaches from the west. The trough will swing through Middle TN Friday night and bring a chance of light showers mainly before midnight.
Less than 0.10″ expected, probably much less than that. May want rain gear if outside Friday night. Football doesn't look like a mudder.
It's also possible this rain will miss us and head into Kentucky. That's what the Euro model thinks.
Saturday Looks Great!
That 20% (see below) is only for the potential Friday night rain will linger into the very early Saturday morning hours.

Sunday/Monday/Tuesday Rainmaker
Rain should arrive after midnight Saturday into early Sunday morning.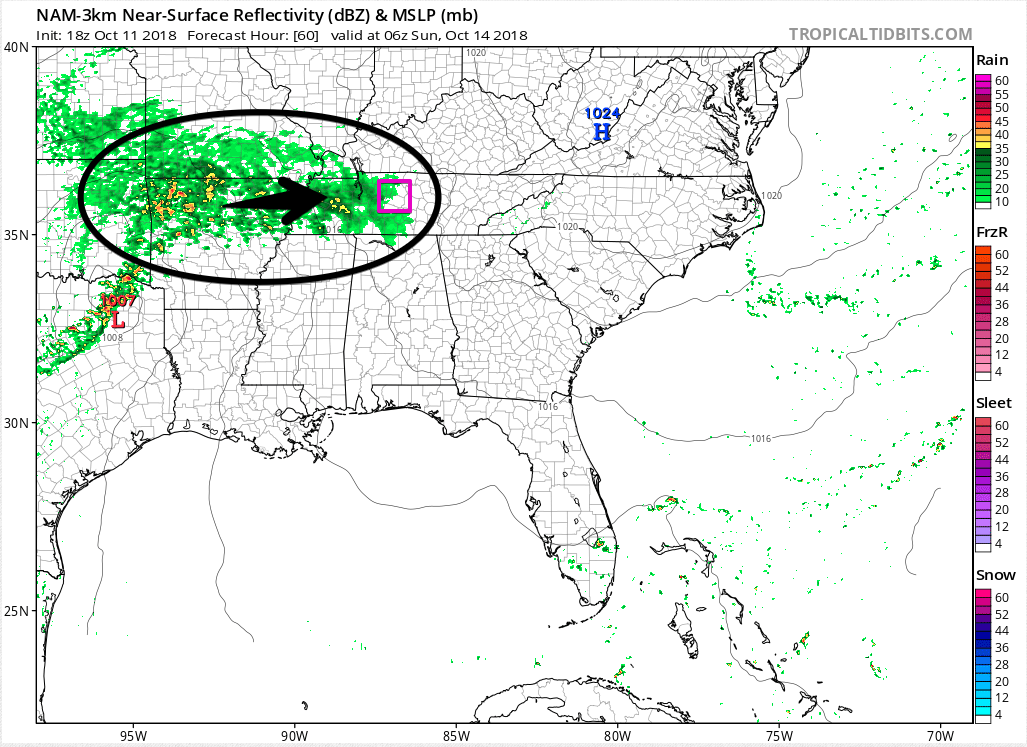 This rain is coming from remnants of Tropical Storm Sergio from the eastern Pacific Ocean.
Rain should continue off and on Sunday. From NWS-Nashville:
Rain chances continue to be elevated Sunday night and Monday as a cold front approaches from the northwest and undercuts the moist [winds] aloft. . . . Rain chances decrease on Tuesday….
Total rainfall of 1″ to 2″ expected Sunday through Tuesday.
The Euro model thinks most of that rain will fall Sunday. Here's the 24 hour rainfall total summary from the latest Euro model run: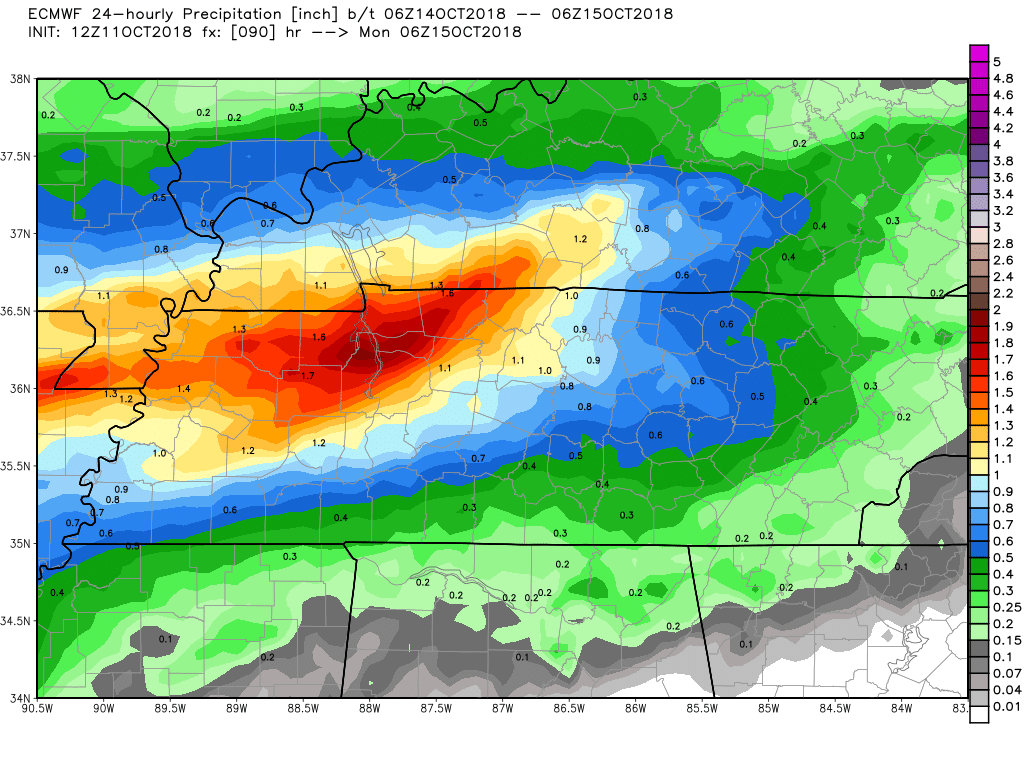 As I wrote this morning, that rain may go north or south, impacting totals. The trend, though, is the rain will fall north of us, which would limit how much we get.
That's also true Monday and Tuesday: most of the rain should go north of us, but we'll still expect to get some, off and on. Right now we expect more rain in N Nashville than in S Will Co. This probably will change so stay connected for forecast refinement and improvement.
Find updates to this forecast on Twitter @NashSevereWx.
---