Temps dropped overnight with cold front passage. The front also scoured out summertime humidity.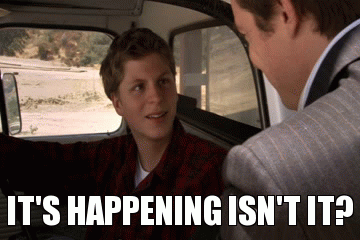 BNA recorded the drop:
In 12 hours the temp dropped 15° (74° to 59°) and the dewpoint dropped 19° (71° to 52°). #ColdFront #GoodbyeSummer pic.twitter.com/9ESIhcN9Tg

— NashSevereWx (@NashSevereWx) October 11, 2018
Clouds part later today. Clear skies tonight. Without evening clouds trapping afternoon "heat" (high 68°), it's going to get cold overnight into the morning.
Friday & Saturday Mornings: 44°
Good morning!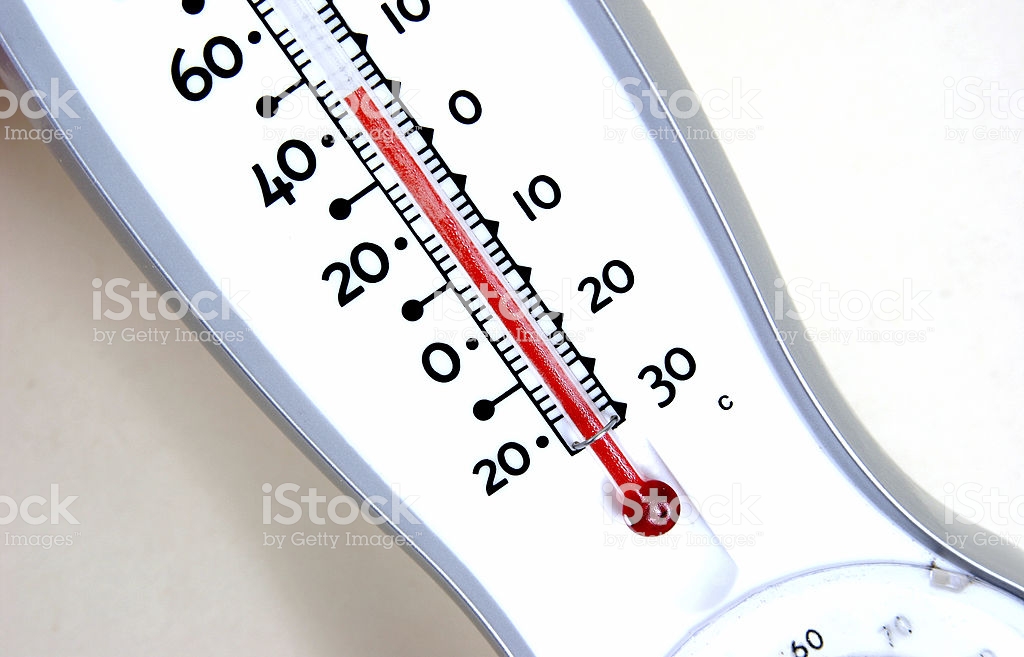 Friday & Saturday Look Great!
No rain, sunshine, cold mornings, crisp afternoons.

Two More Rainmakers On The Way: #1 Sunday/Monday
A rainmaking shortwave arrives Sunday and Monday.
Expect about 0.5″ Sunday. Cool weather rain gear may be needed for the 3:25 PM kickoff at Nissan Stadium. The NAM12 model Sunday at 1 PM thinks rain will be en route: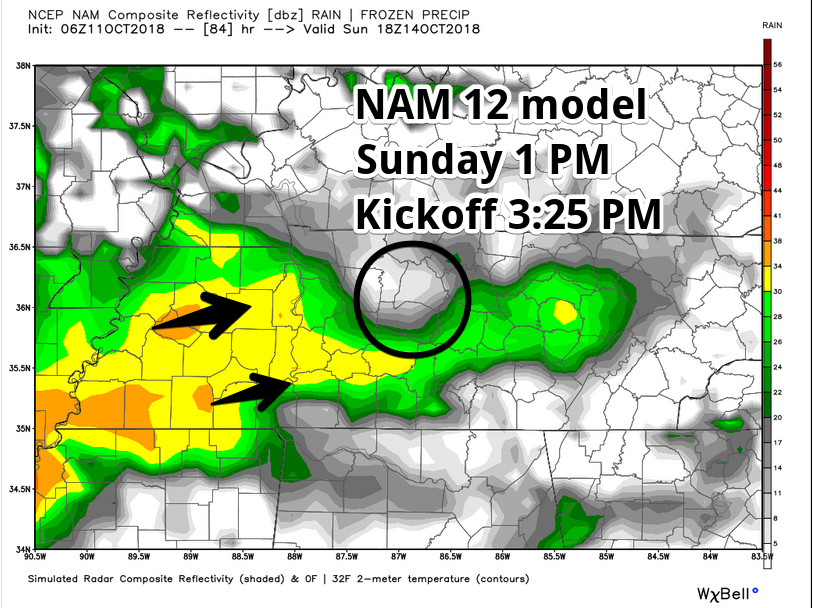 The Euro model (below) thinks rain will "train" through a narrow area Monday, which could deliver as much as 1.5″ to 2″, or less than 0.5″, in 24 hours, depending on where it exactly sets up. The arrows below are there to remind you the heaviest rain axis could set up north or south of where it is now.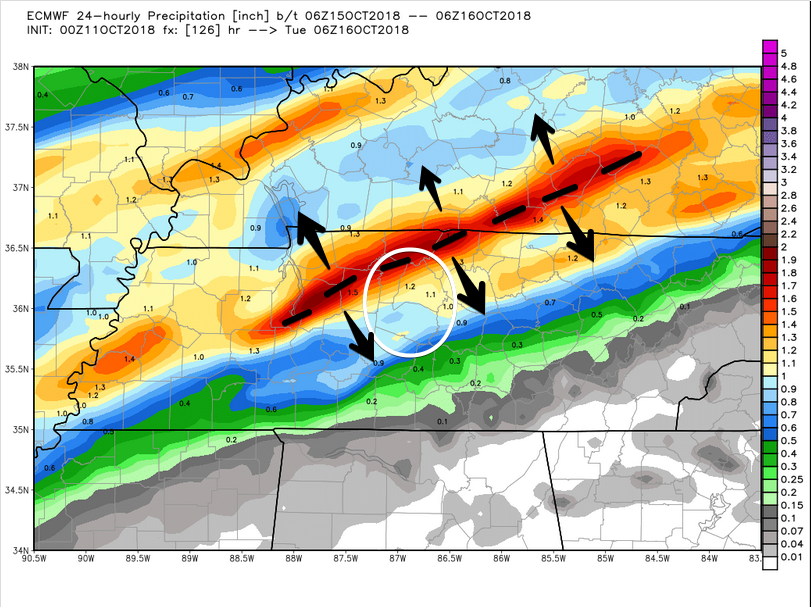 WPC thinks we'll be on the low end of the Euro's rainfall estimate. WPC has less than 0.5″ south of 40, more north of 40, but nothing over 1″: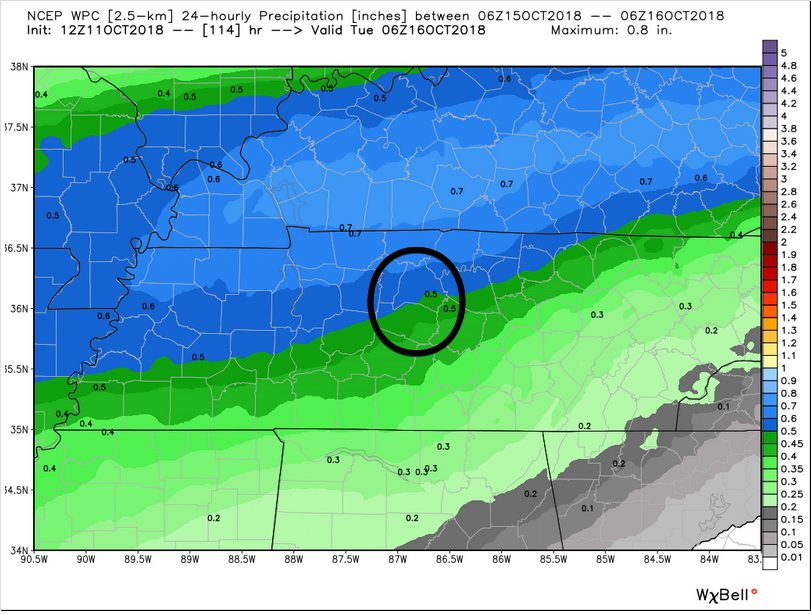 This rain might continue into Tuesday morning.
#2 Wednesday
Considerable uncertainty exists about Wednesday. Latest data shows all the rain leaving early Tuesday and not returning Wednesday.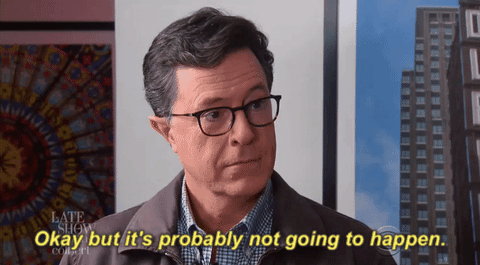 Too far away for conclusions. Therefore "probably" no rain Wednesday, tho Gremlins and Oz villains should stay connected.
Find updates to this forecast on Twitter @NashSevereWx.
---