Tonight's rush hour is greeted by a broken line of inconveniently timed downpours. A summer-ending cold front is the cause. Cooler and much drier air spills in here around and after midnight.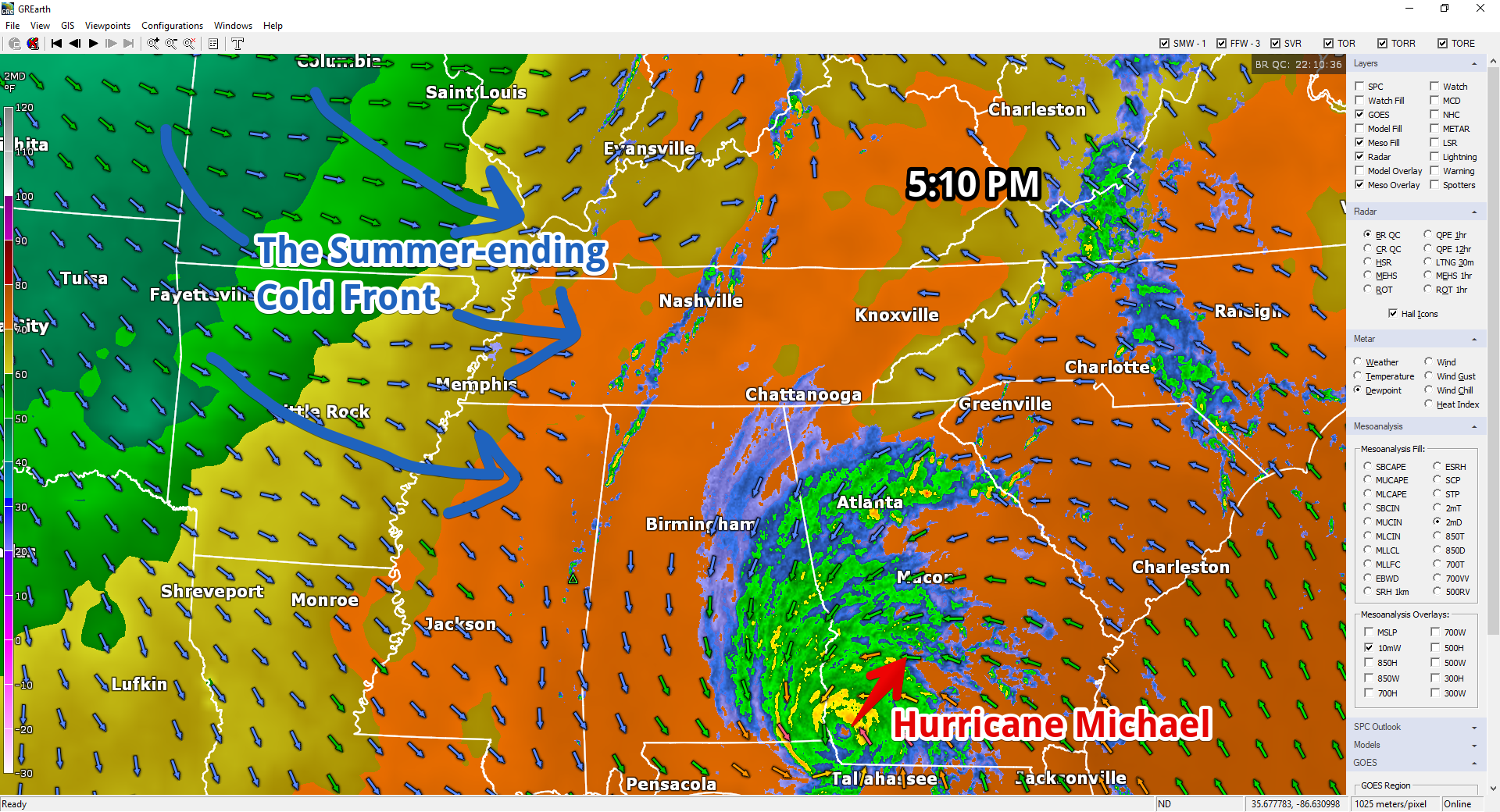 Water vapor imagery after 5 PM depicts dry air (red, below) shoving Michael east, keeping it from influencing our weather.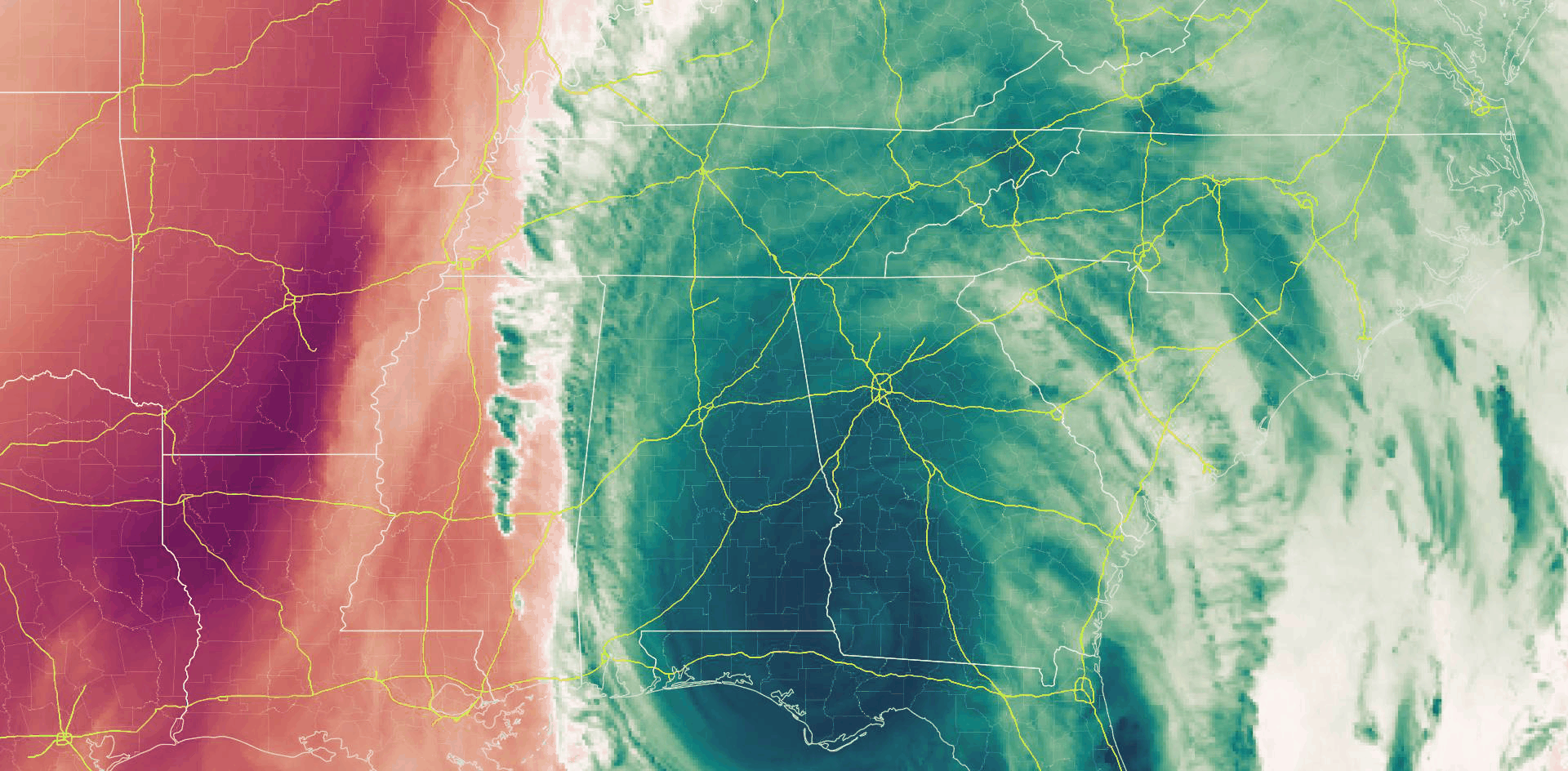 More rain is possible tonight but no big deal.
From NWS-Nashville:
Given the lack of instability across Middle Tennessee, don`t expect more than isolated storms with this system; most of the activity will be showers only. Clearing later tonight and tomorrow morning will be rapid as the cold front exits the mid state and Hurricane Michael pulls off to the east.
I doubt Nashville or Will Co see thunderstorms. Despite ongoing strong convection, lightning hasn't appeared, as it should have if it was going to do it. We'll be watching and updating on Twitter, but for now, just expect some heavy downpours raining out rolly ball sports.
Rain should end very early Thursday morning.
Fall Arrives Thursday Morning!
NWS-Nashville with good news:
Look for significantly cooler temperatures by morning, and especially Thursday and Friday nights as strong cold advection takes place behind the cold front.
"Advection" is fancy talk for the transport of weather stuff via wind. Fairly translated in this context as "wind blowing in colder air."
Check out these temps!

Next Rain Chance: Sunday Into Monday
Sunday/Monday rain is "chance" only, meaning confidence isn't high, tho "some rain" makes a decent bet.
With cold air here, will it stay?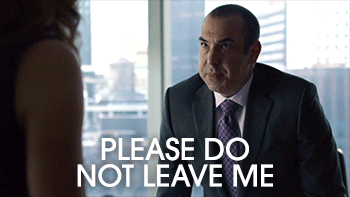 Here is encouragement fall is here to say, from NWS-Nashville:
The next chance of rain comes Sunday and Monday with a second cold front. This won`t be a big weather-producer; October cold fronts are often more about air mass change than active weather. And this next cold front will reinforce the cool air and keep our temperatures autumn-like throughout the upcoming 7-day forecast period and beyond.
Locate your coat.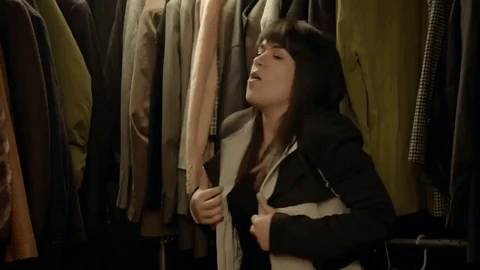 NWS puts the low at 42° Tuesday morning thanks to Monday's reinforcing cold front passing through.
Another dip into the low 40°s expected Thursday AM after yet another shot of cold air.
Find updates to this forecast on Twitter @NashSevereWx.
---