Hurricane Michael Update
Hurricane Michael strengthened to a category 2 hurricane overnight. It's still expected to reach Category 3 (major hurricane) status before pushing inland tomorrow.
A cold front from the west will act to guide this storm up and out of the gulf, turning it to the northeast. As seen here on the NHC's updated track, Michael should miss us all together.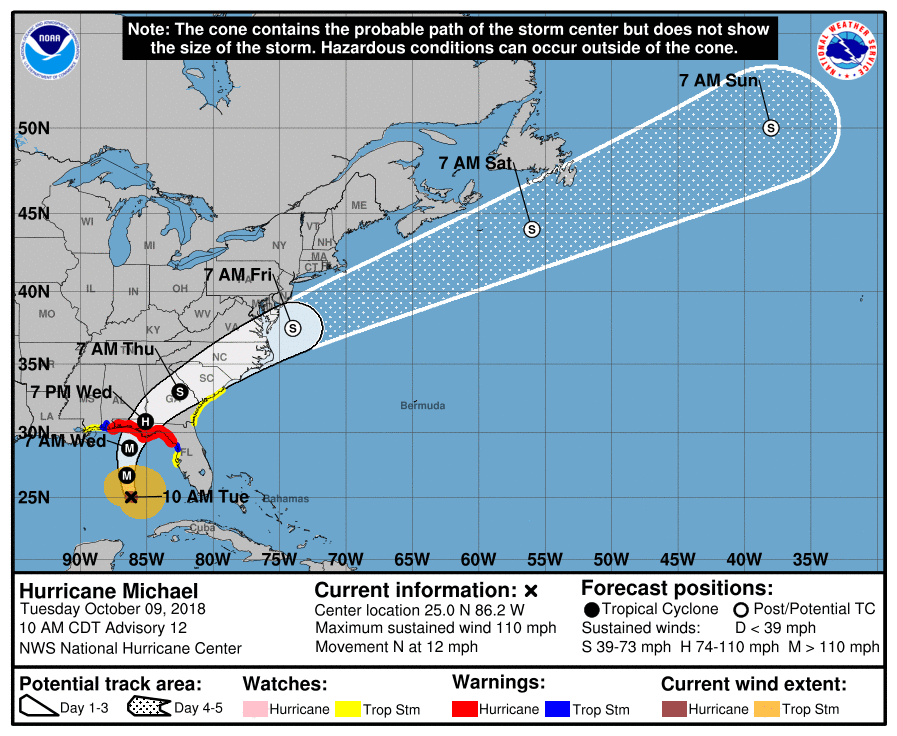 This Week's Weather
With a cold front to our west and a hurricane to our south, weather around the US is pretty active this week! Here at home, though, it's quiet.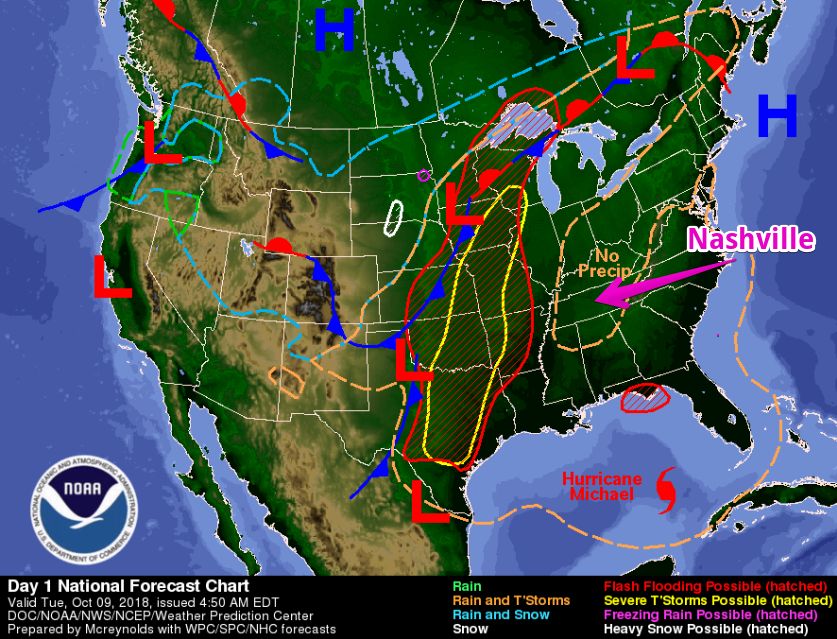 Today
High pressure to our east is still dominating our weather pattern. It's going to warm into the mid 80s for our high.
Rain chances will increase late tonight as a cold front approaches from the west.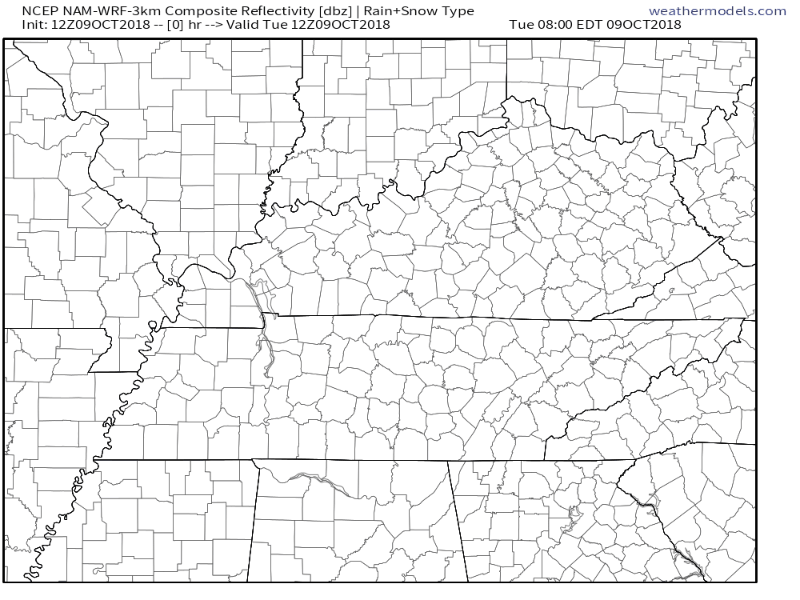 Cold Front Wednesday!
Severe weather is not expected, but rain chances are high. The Weather Prediction Center thinks we could see 0.5 inches of rain through Thursday.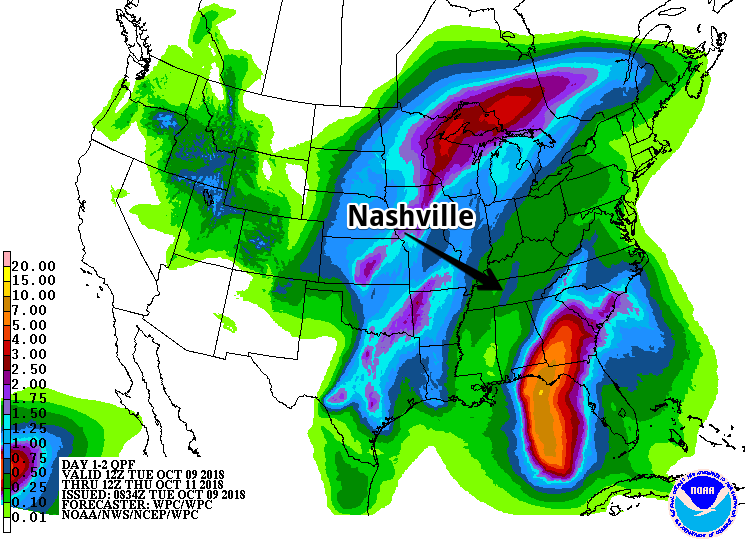 After the front passes, temperatures will fall. We'll have a comfortable end to the week. Rain chances drop for the beginning of the weekend.

The Extended Forecast
A small high pressure dome will work its way over the Ohio River Valley by Saturday, allowing high temps to rise back into the upper 60s. By Sunday, our highs could return to the upper 70s. We have another front that will begin pushing through Sunday night.
As this front approaches we could hear a few rumbles of thunder on Monday, but as of now the NWS Nashville office is not calling for severe weather.
Front passes on Tuesday, which will end our rain chances and drop our high temps for a chilly start to next week.
Below is one model's depiction of what temps could look like.

---