Goodbye Summer!
FINALLY! Relief is in sight. But first, we need to get through the early part of this work week.
Temperatures today will again reach the upper 80º range. Looking at a high temperature of 88º in Nashville, with dewpoints in the upper 60ºs through much of the day. Isolated showers and storms will remain possible. However, not everyone will see them.
Below, is this morning's run of the High-Resolution Rapid Refresh model. Keep an umbrella handy, just in case.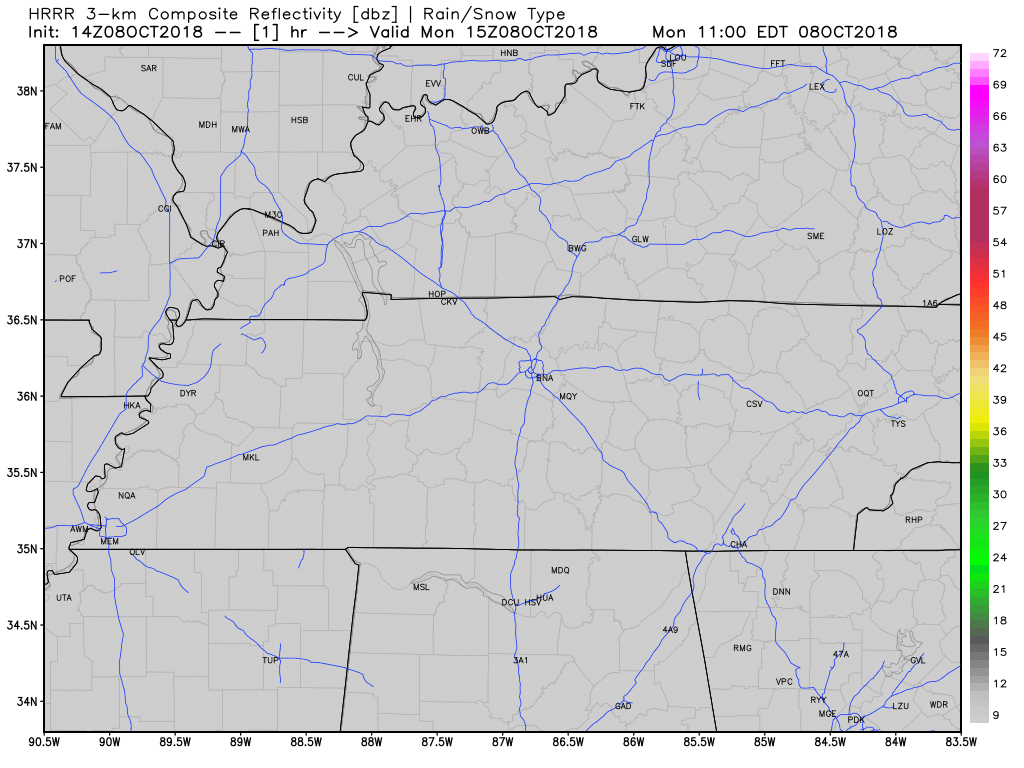 Temperatures will moderate somewhat on Tuesday and Wednesday as clouds build in ahead of a cold front. It will still feel hot and humid though. These should (fingers crossed) be our last days of the summer-like pattern for the year.
Hello Cold Front!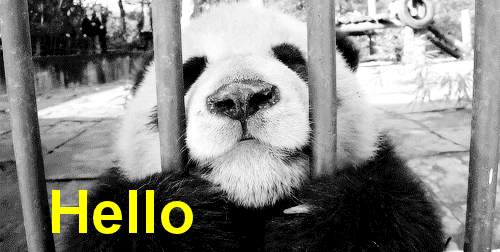 Rain and storms are expected all day Wednesday. A cold front will push heavier rain through Wednesday night. All of our rain will be associated with the cold front and not with what is expected to be Tropical Storm Michael at the time it reaches northeast Georgia.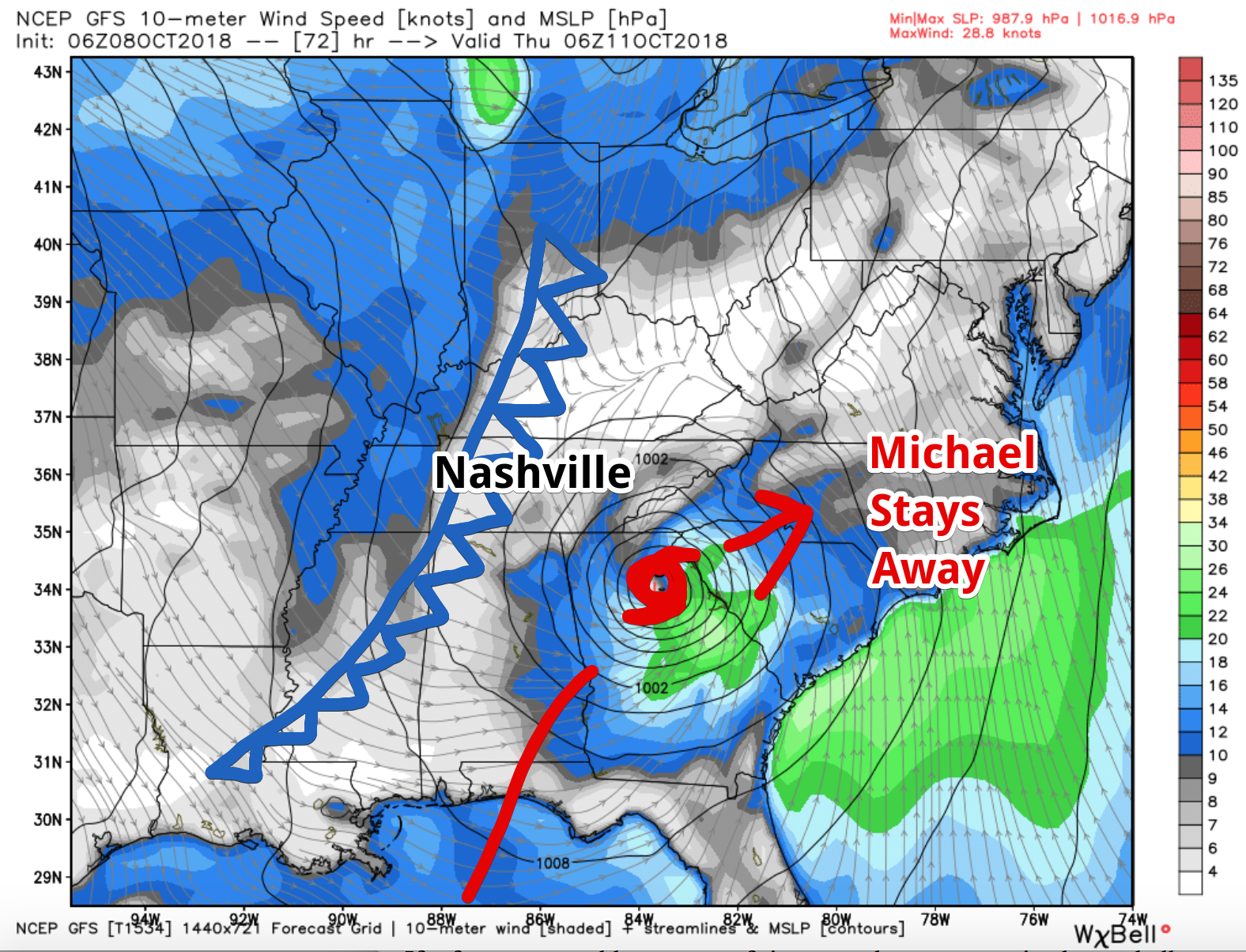 How much rain? The Weather Prediction Center has Nashville solidly in the quarter inch to three-quarter inch range through next Monday. Should Michael's track shift west (unlikely), we may need to watch for higher rain amounts. For now, this is a fairly high confidence forecast.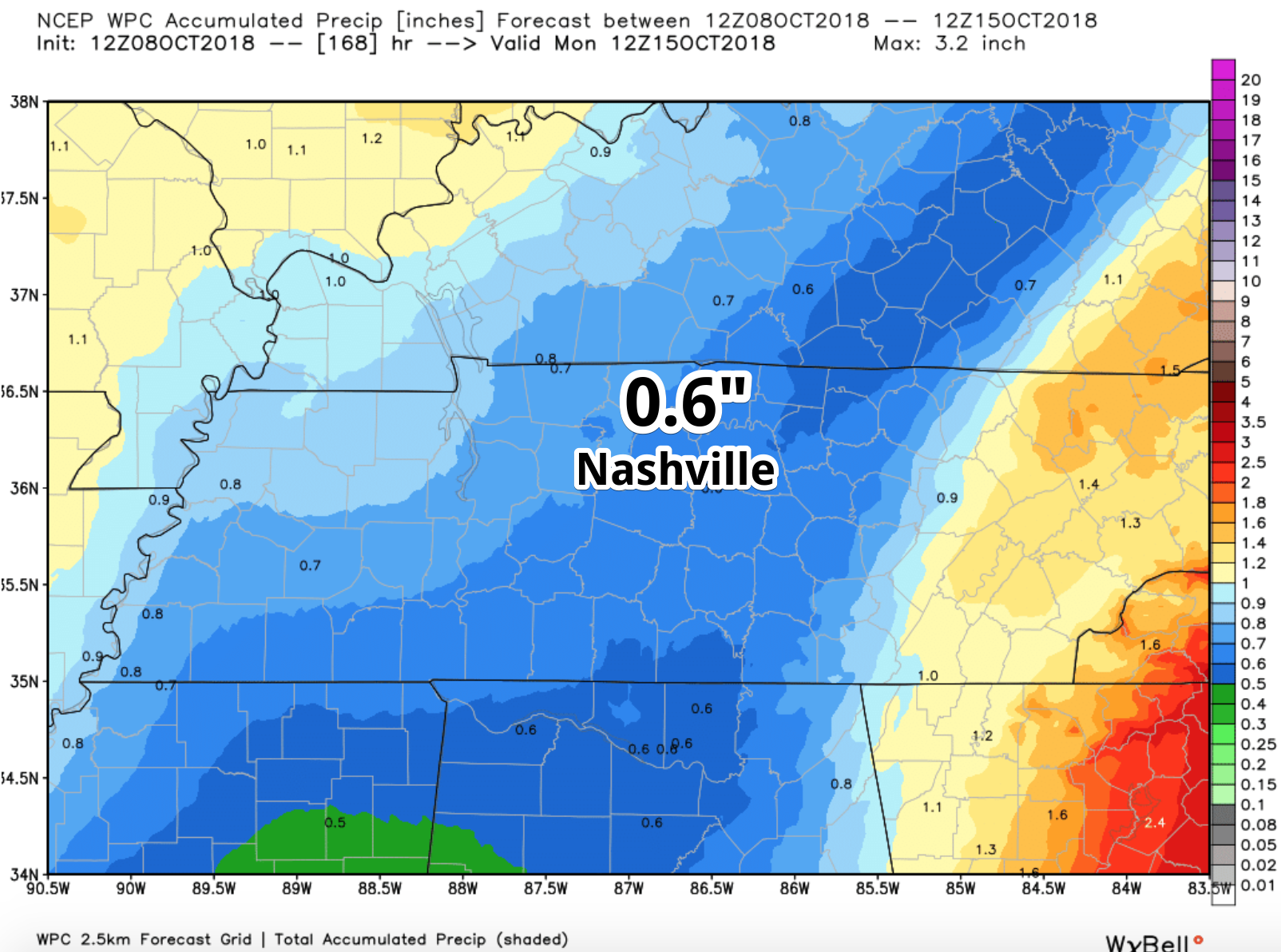 Severe Weather? Unlikely, but we are monitoring.
Tropical Storm Michael
What is expected to become Hurricane Michael today, will track off to our south and east. Little in the way of impacts in Nashville due to the incoming cold front. The latest track from the Hurricane Center is below.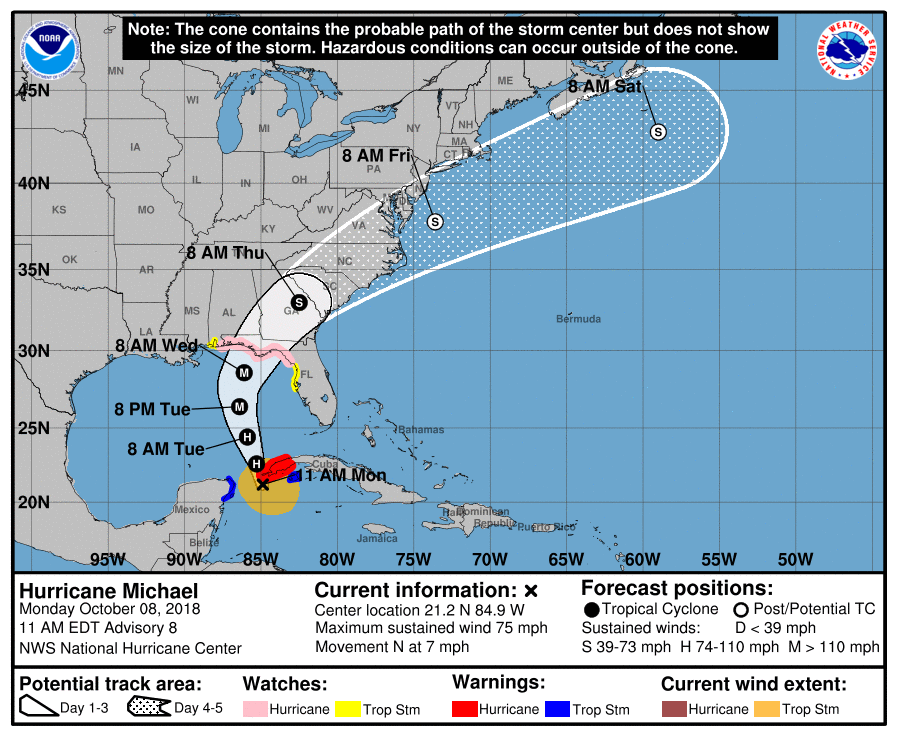 What About After the Cold Front?
NOW, the news we have all been waiting for! NWS-Nashville discussed the arrival of seasonal temperatures this morning:
After this frontal passage, expecting generally dry conditions thru Saturday night… Afternoon highs Thursday thru Monday will actually be several degrees below seasonal normal values, ranging generally in the upper 60s to lower 70s. Overnight lows on Wednesday night will be in the mid 50s to lower 60s. Overnight lows will generally span the mid to upper 40s Thursday night thru Monday night.
Fall is coming! Fall is coming!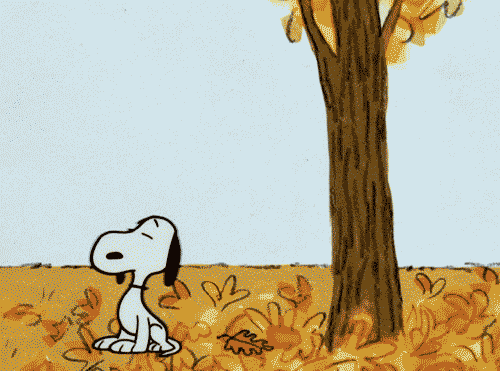 Stay clicked here and @NashSevereWx on Twitter for updates to the forecast!
---