Love this gif:

Showers and thunderstorms this afternoon should dissipate after sunset.
Monday morning fog possible, especially where rain was seen today.
Monday – Wednesday: Heat & Humidity, Then Rain and Storms
More high humidity. Hot again Monday (high 88°) with afternoon random pop up rain/storms possible.
Clouds arrive Tuesday and Wednesday keeping high temps to low/mid 80°s. But still humid!
Rain and storms expected all day Wednesday. A cold front will push heavier rain through Wednesday night.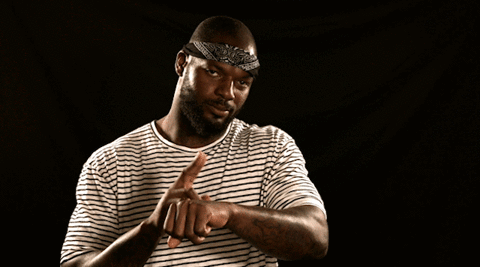 Here's the Euro model's take, which is as good (or bad) as any other model.
Scattered light rain expected Wednesday afternoon: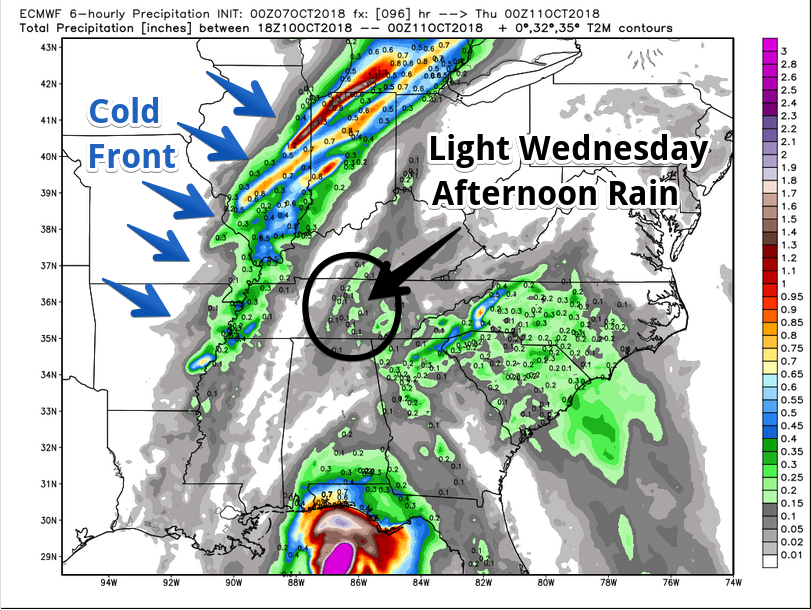 More rain Wednesday night as the cold front crashes through: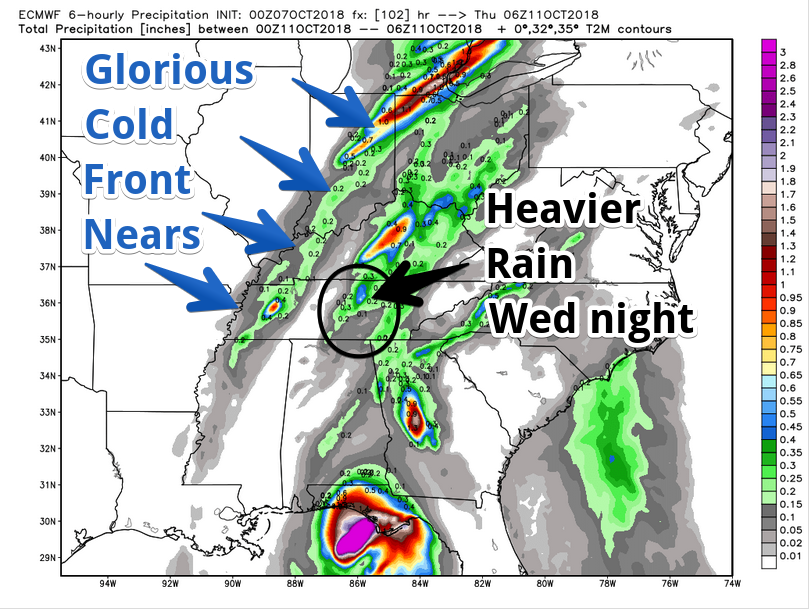 Always be wary of fall cold fronts. They may make strong/severe storms. This one, though, possibly not. NWS-Nashville wrote:
Deep layer shear finally goes up to about 40 knots, and there may still be enough CAPE [instability] for some stronger cells, but not looking like any significant severe threat just yet. Rain amounts are currently in the half inch to 1.5 inch range, but that may adjust up or down a bit as models line up on timing a bit better.
The Storm Prediction Center thinks:
While organized [storms] may be noted along a well-defined front over the OH Valley Wednesday, buoyancy may be inadequate for meaningful severe.
Storms possible, but nothing bad expected. Stay tuned, forecast may change.
We Getting Rain from that Hurricane?
Unlikely.
Michael is now a tropical storm. It should mature into a hurricane early Tuesday then pass far to our southeast, without impacting our weather: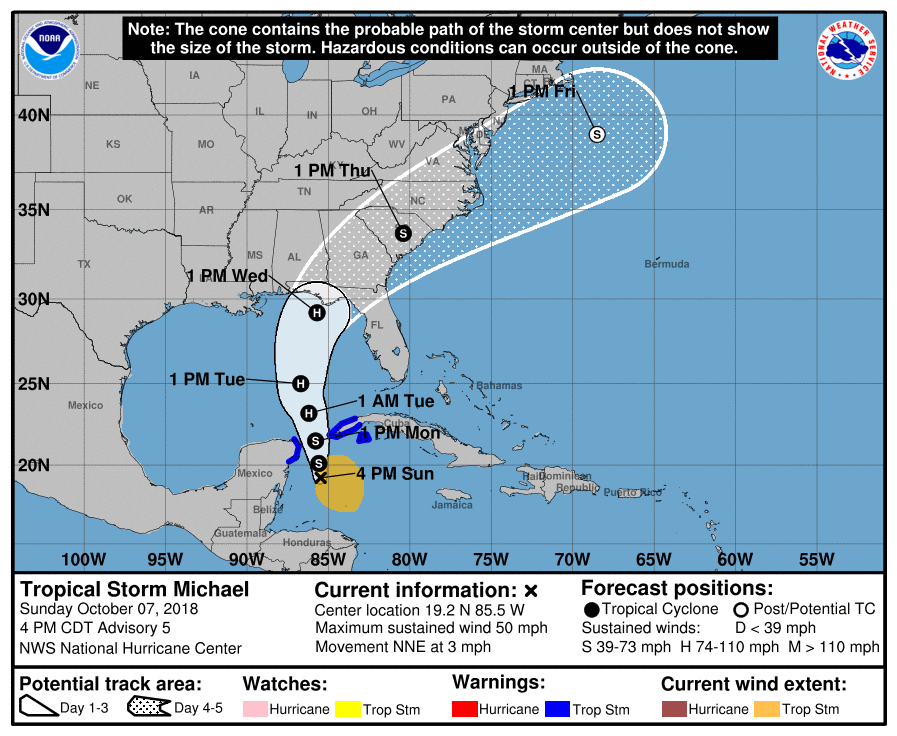 Thursday – Sunday: A Proper October Weekend
Wednesday night's cold front will work fast. Lingering rain possible Thursday morning/afternoon.
Meanwhile: Humidity, gone! Temps, seasonal! NWS-Nashville wrote:
after the front passes Thursday, temps will drop to near seasonal normals, and highs look to stay in the 60s for the area Friday through Sunday.
We'll need jackets!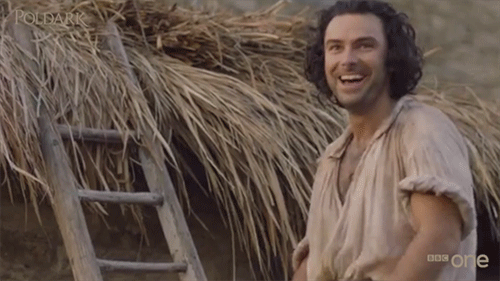 Highs in the 60°s! Lows upper 40°s!
Stay clicked here and @NashSevereWx on Twitter for updates to the forecast!
---