Imagine a typical summer day. Isolated showers and storms, hot, humid, etc. Now put that in October and voilà, you have today!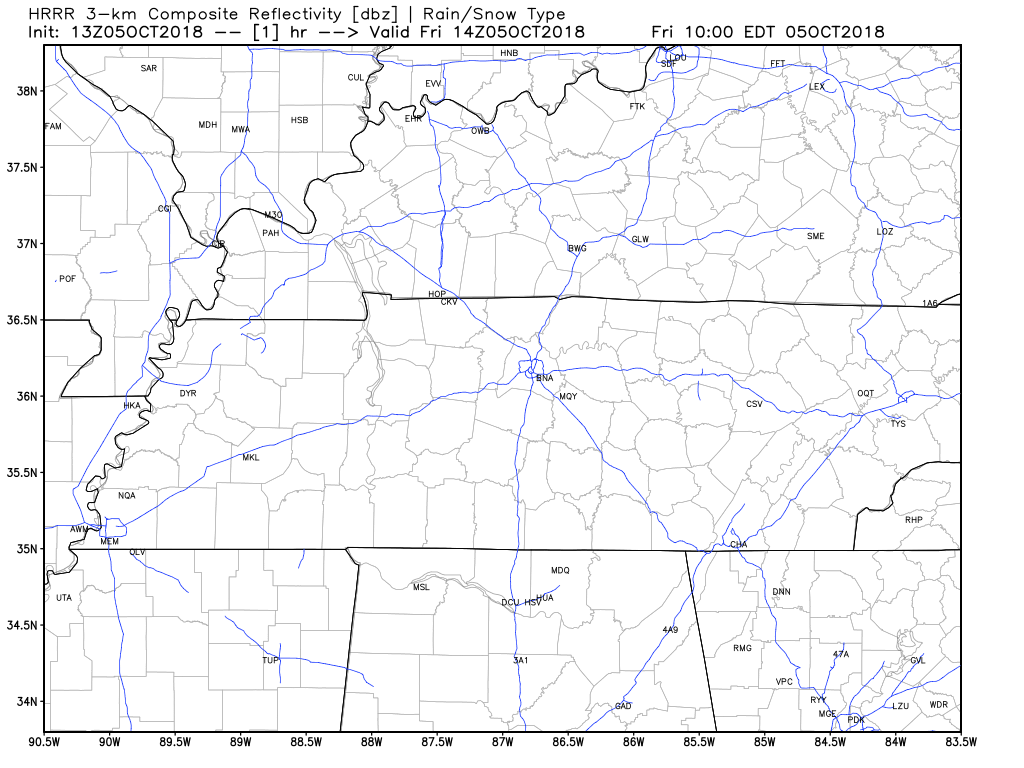 The HRRR model shows isolated showers and storms will be present this afternoon. Keep an umbrella and/or a rain jacket handy just in case you are one of the few who get stuck under an isolated shower this afternoon.
Dewpoints this afternoon will hover right around the 70º mark with an afternoon high temperature of 91º.
Weekend Heat
The weekend looks okay if you do not mind dodging a few showers and storms. Both Saturday and Sunday will be much like today, fitting well into the summertime pattern.
High temperatures will hover right around or just below 90º for afternoon highs with a slight southerly to southeasterly breeze. However, that breeze is not going to be much help to making it feel cooler. Rather, it will continue the flow of humid Gulf moisture into middle Tennessee.
Eyes on a Cold Front
I'm sure by now you are asking, "Where is…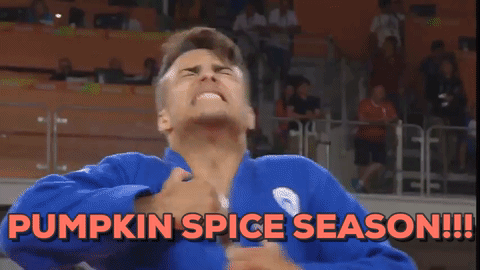 There is some hope in sight. As we head into next work week, our attention will turn to a cold front making its way south after the ridge giving us these summer-like conditions pushes to the east. Here is more from NWS Nashville this morning:
Coverage of showers and storms will increase on Wednesday, especially in the afternoon. As the upper trough pushes east it will bring a cold front through the area on Wednesday night and Thursday morning, stirring up a few rounds of showers and storms as it moves across the mid-state. Will keep a decent chance of rain in the forecast both of those days. This front should also bring a return of near normal temperatures at the end of the work week next week.
So, bottom line, there is a chance for temperatures dropping slightly next week. The question is how long will that relief last, given that a return to the current pattern we are in appears likely. We will keep an eye on it.
Temperatures next week will be heavily dependent on precipitation timing. Just know for now that we are watching a cooling trend as the week rolls on.
---