From NWS-Nashville:
A warm, above-average weather pattern will continue through next weekend. High temperatures in the low to mid 80s and overnight lows ranging from the low to upper 60s will be the result of predominant high pressure and southerly winds overhead. October looks to start warm for all and soggy for some.
Sunday
Trying something new.

Today: Cool morning but warmer today, high 86°, with a dew point rise this afternoon bringing un-Fall-like "sticky" humidity. Some sunshine and light winds for Titans game; weather won't be a factor. No rain. 1/4

— NashSevereWx (@NashSevereWx) September 30, 2018
Rise in humidity due to return of south winds.
No rain because dry air is running in from the west, as seen through mid-level water vapor imagery. Red is dry, green is wet.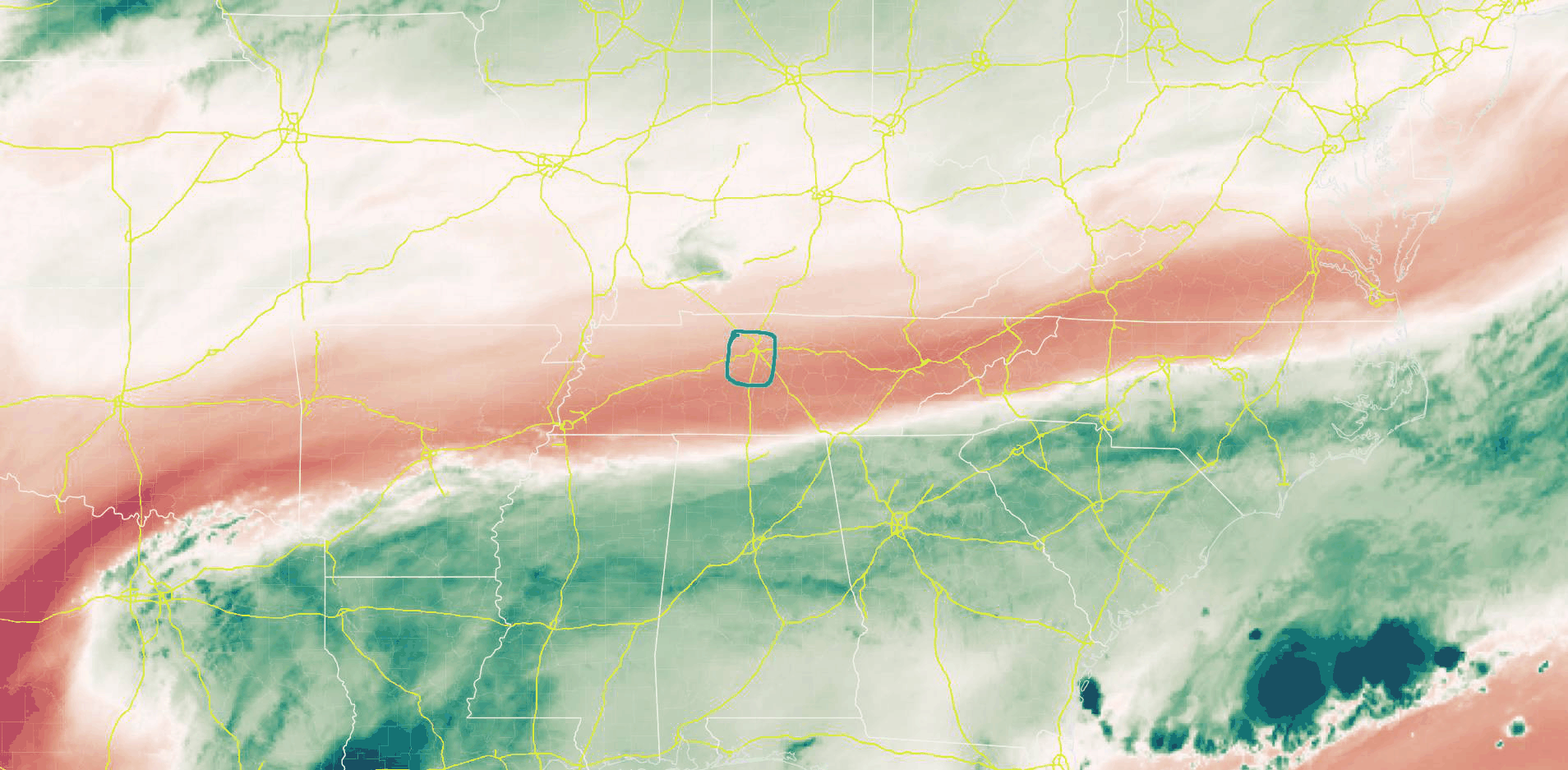 Monday & Tuesday
…GFS model shows plenty of rain around both Mon/Tue, but NAM3 and Euro models (which I prefer) show very little. HRRR model not yet in range. I think rainouts are unlikely both days, but a few of us may win/lose the rain lottery. 3/4

— NashSevereWx (@NashSevereWx) September 30, 2018
Here's the NAM3 model showing very little Monday afternoon through early Tuesday afternoon: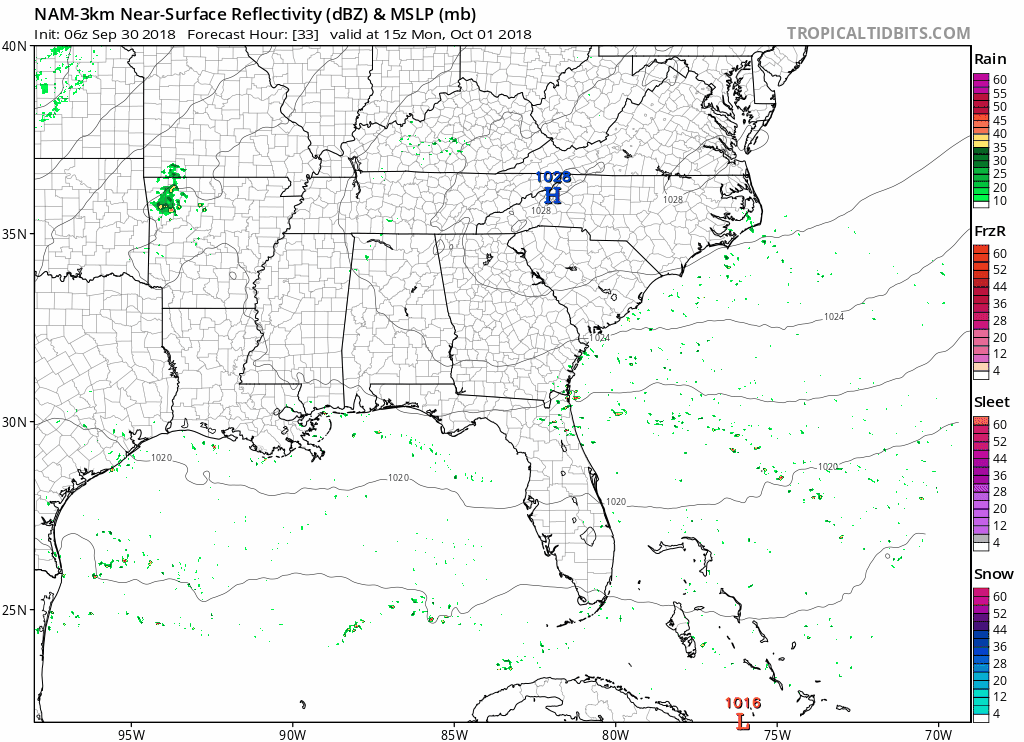 Euro shows some rain, but not a washout, around 0.1″ to 0.15″ total for Monday and Tuesday combined:
Below the GFS model tosses downpours in south Will Co, but pay little attention to what it's saying about a specific location; the best way to interpret this is the GFS thinks a few locations in Middle Tennessee should get pretty wet:
There will probably be some rain around one or both days, but the pop-up random nature of it means ETAs and locations are impossible to predict with meaningful accuracy. Kinda like summer.
Wednesday – Friday, & Next Weekend
Dry weather returns Wed-Fri as high pressure returns to the area. The next chance for heat of the day isolated/scattered rain and storms Saturday and Sunday afternoons. High temps all week in mid/upper 80°s. More on the entire week coming soon on our dot com. 4/4

— NashSevereWx (@NashSevereWx) September 30, 2018
About next weekend, from NWS-Nashville:
A frontal boundary is still being advertised beyond Day 7 to approach Middle Tennessee during the middle part of the following week. Between the uncertain timing and strength of the front, will simply monitor model trends until we get better consensus later this week.
Usually rain forms ahead of frontal boundaries, but data is inconclusive, but not inhunchclusive. Hence, just a chance of rain.
---