We've seen a few showers across the midstate this morning as a surface front has settled in right over Tennessee. This will be our main rainmaker through the weekend and into next week.
Widespread cloud cover will knock our high temps down into the upper 70s, with a low temps in the upper 60s. That a drastic improvement from this past week.
Plans today/tonight? See below for details on rain: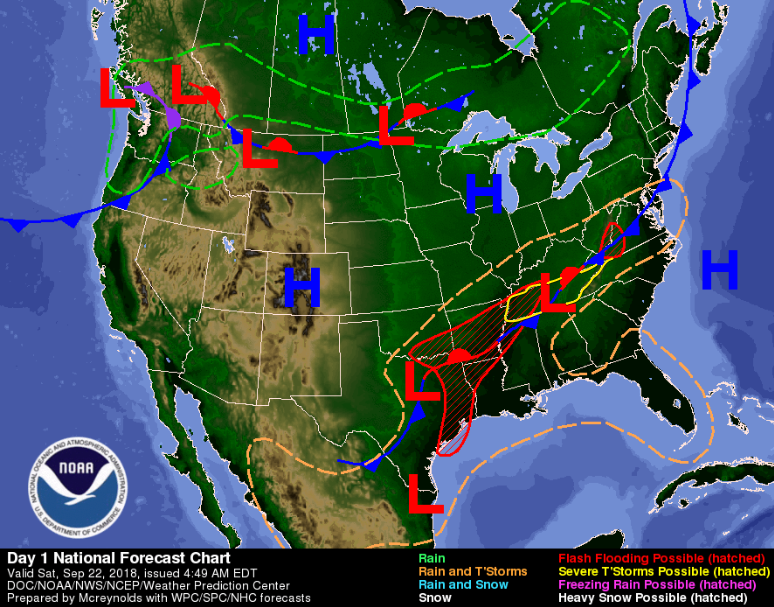 With a relatively strong front stationed over us, we'll see periods of heavy rain, but how much, and where?
The latest HRRR (below) shows the majority of rain staying to our northwest through the morning and early afternoon. By mid/late afternoon daytime heating will help some storms to go up in the mix around Nashville. Heavy rain will push through during the evening.
The atmosphere today (and tomorrow) isn't primed for severe weather, but a thunderstorm can't be ruled out.
Continuing with the HRRR, we have model-predicted rainfall total. As seen above, most of the heavier rain is expected to fall to our north and west. Keep in mind, models aren't perfect. Looking at Davidson county, there's a pretty big difference between being north or south of the river. Actual rainfall totals may not be this exact, it all depends on where the rain goes. The image below rain call accumulation map for today. Highest rainfall amounts are in red.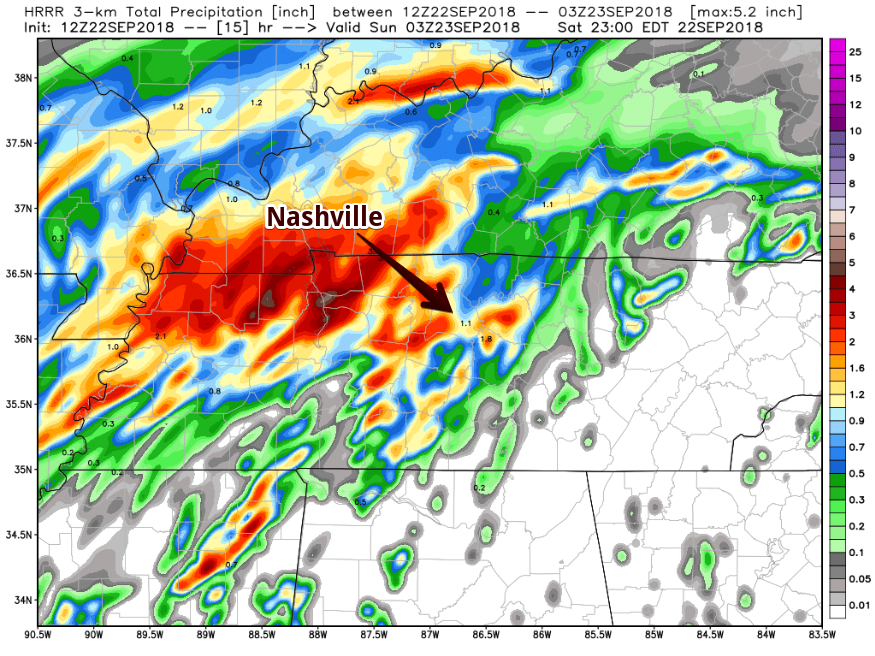 The rain takeaway from this: pack an umbrella or poncho if you're venturing out this evening, and keep a radar handy. You'll likely see rain, but the higher rainfall totals will be found beneath slow-moving storms.
Sunday
The NAM 12km shows more rainfall for Sunday. Like Saturday, expect widespread rain throughout the day with a few thunderstorms thrown in the mix. We could see a slight break in the rain late on Sunday.
If you plan to be outdoors Sunday, an umbrella, poncho, and radar are suggested.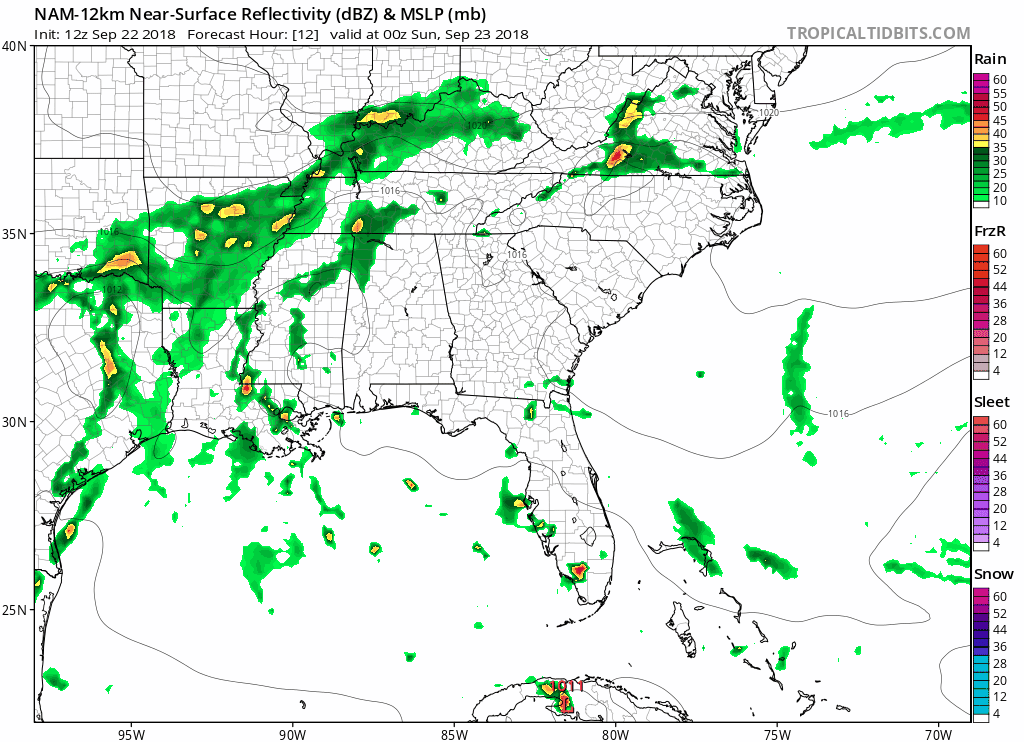 The Weather Prediction Center's precipitation total graphic for Sunday has Nashville skating the line between 0.5″ and 2″ of rain.

Heat relief has arrived, and will continue
Editors note: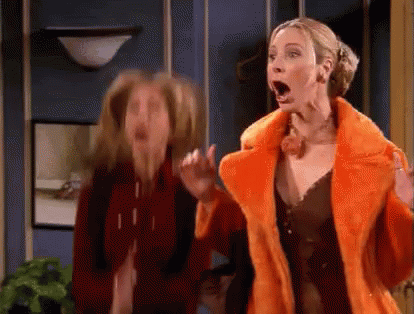 Our rain-making front should move out of Middle Tennessee by early next week. Even though it's gone, our skies will remain clouded over with a high chance of rain daily.
Next Week
Today is the first day of fall, and the temp will be right on track.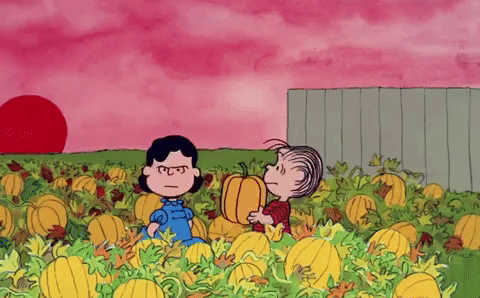 For the beginning of the work week, high temps won't break 85°. We've been waiting for a break in the heat, and it has arrived!
---