Today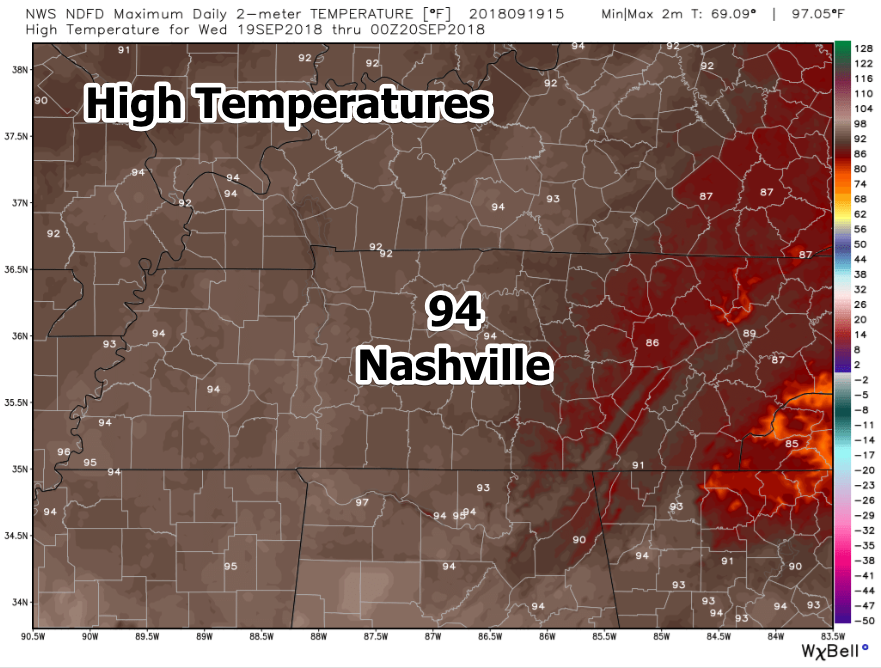 Here we are, 3 days from fall and we are looking at a high of 94º in Nashville today. Yes, you read that correctly.
Dew points will be flirting with the oppressive range, as well, today and tomorrow. Overall, the temperature outside will feel like the mid to upper 90s in the afternoon hours. Keep a bottle of water close by if you are going to spend any extended period of time outside.
This Weekend and Next Week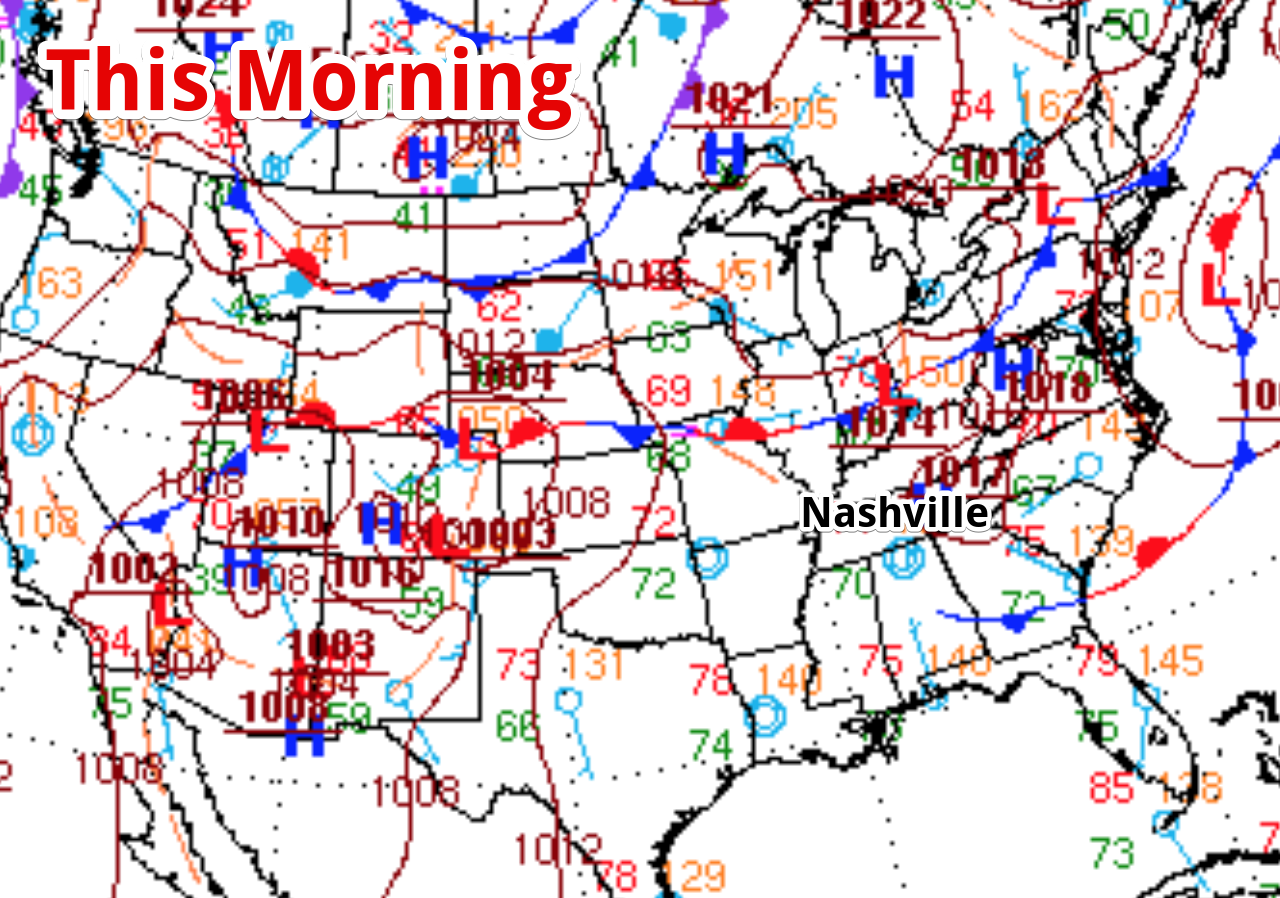 Our weather is still being dominated by a weak high-pressure system to our east. That high-pressure system will move far enough away to allow for a cold front to approach the area beginning on Friday. Said front will stall over middle Tennessee by Saturday and bring enough moisture with it to keep rain in the forecast until a stronger front moves through next week.
The timing of this stronger front remains up in the air. The Euro says Wednesday, the GFS says Thursday. Truth be told, we are still a week out with not enough confidence to trust either of them. Just know we will have rain chances through the middle of next week.
Stay tuned. There's talk of a "significant air mass change with more autumn-like readings once we get beyond the current 7-day forecast" – NWS
Stay up to date with @NashSevereWx on Twitter for the ever-evolving forecast!
---