Clouds from Florence's western edge produced afternoon light rain for a few of us.
A few more light showers are possible tonight and overnight as Florence lifts toward our northeast.
Here's the HRRR model: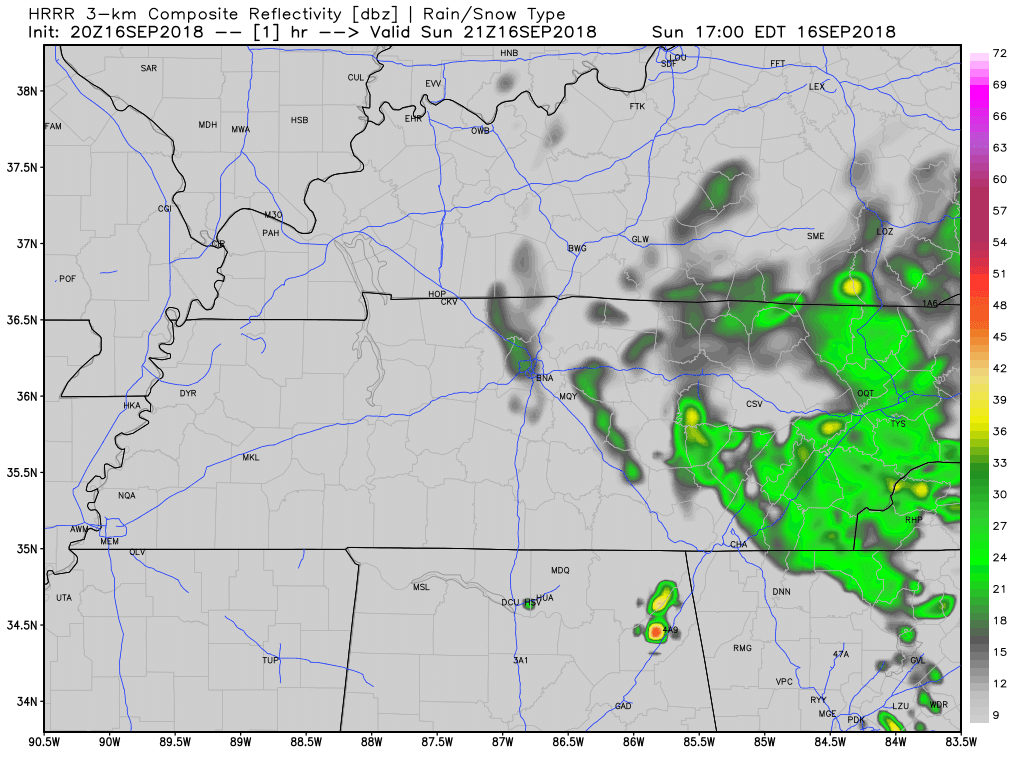 The NHC issued its final Florence advisory, leaving it to the Weather Prediction Center to issue Florence-related rainfall forecasts well off to our northeast: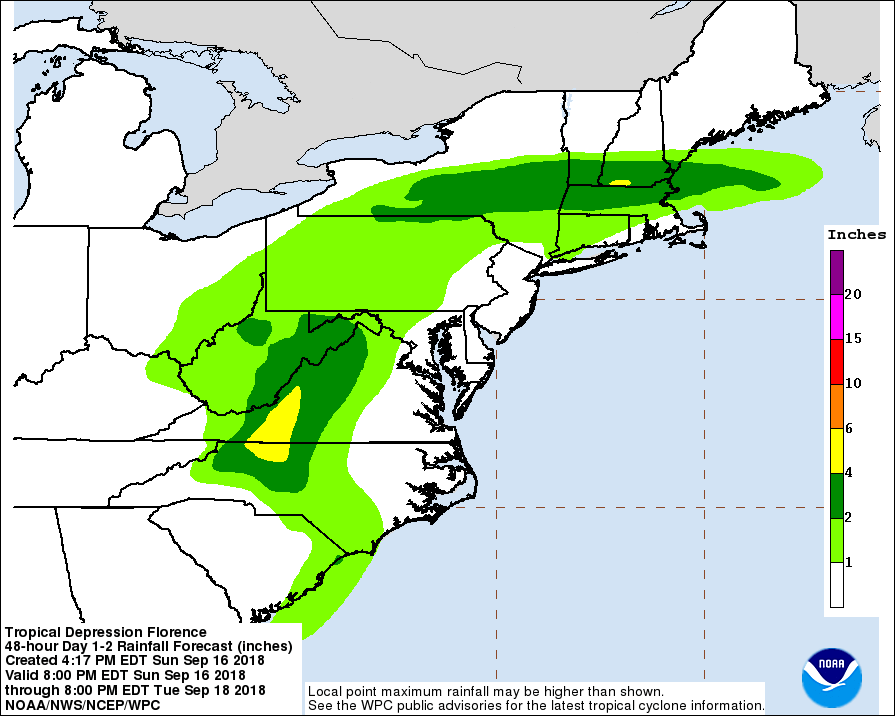 High Monday only 82° thanks to clouds from Florence. It'll still be humid.
Hot & Humid Tuesday through Friday
From NWS-Nashville:
By Tuesday, Florence will be but a memory (for us here in Middle TN, as horrible flooding will likely continue in the Carolinas). She will be off into New England and high pressure will begin to dominate the forecast here at home. This upper level ridge means hot, humid air will return and it should negate rain chances for the mid-state until at least Friday.
That's why your crap apps look like this:

Friday thru Next Weekend
Looks like your standard heat/humidity-driven pop-up showers and thunderstorms in random places by mid/late afternoon into the early evening hours, then quieting down a few hours after dark. Clouds should keep high temps around/under 90°.
From NWS-Nashville:
As the weekend rolls around and we lose the influence of the upper ridge, we`ll be back into the typical summertime pattern of afternoon and early evening thunderstorms. Will maintain a 20-30 PoP [probabilities of precipitation] forecast in the extended, but these may need to be adjusted towards the end of next weekend as a shot of more widespread rain may be in the works.
The "shot of more widespread rain" refers to a cold front we discussed in this morning's blog. Right now the latest run of the Euro shows that front stalling out and sagging south from Kentucky, sparking off more concentrated rain showers after midnight Sunday night into Monday morning.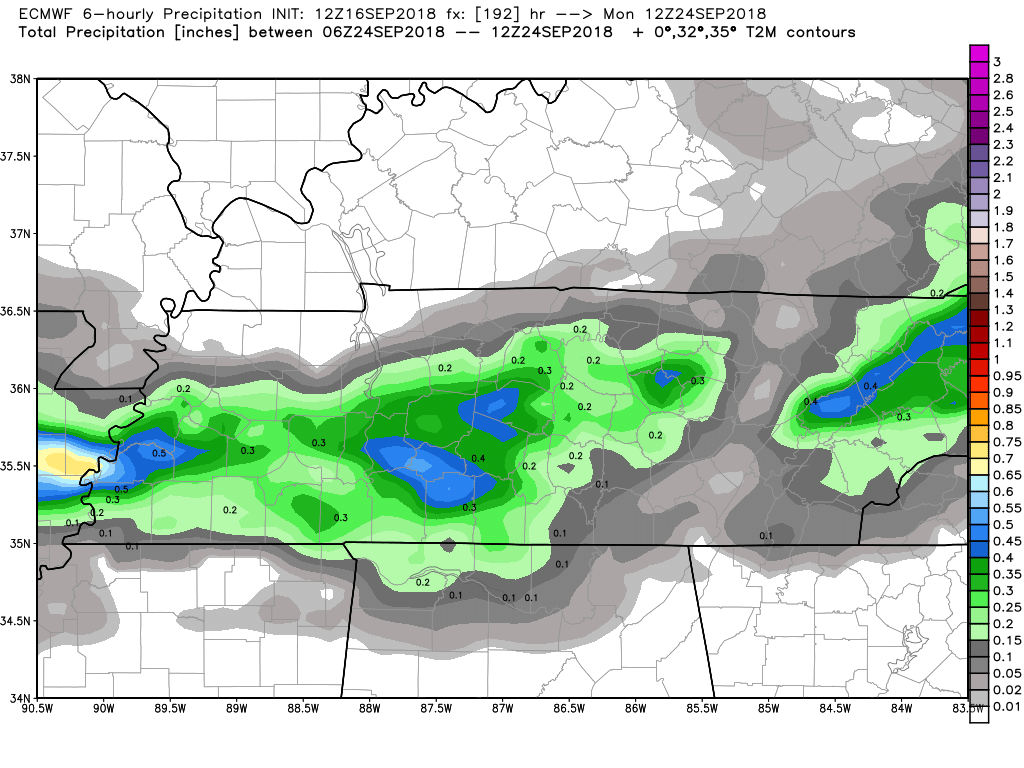 The timing of this front has varied wildly, so NWS-Nashville is leaving room for the models to maybe bring the rain earlier (Sunday) or later (Monday afternoon). Note a few days ago models thought this feature would arrive Friday. They've got no handle on it.
We're looking at these models like: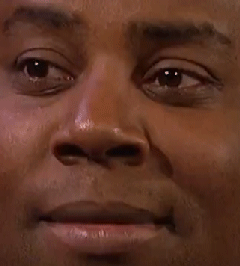 And you should, too.
---