Caught between Tropical Storm Florence to the east and a high pressure bubble to our north, it's going to be hot and dry for us here today. Rain chances are slim this afternoon, but a quick thunderstorm could go up on radar.
High temps in the low 90s with heat index values pushing into the mid 90s.
Winds will pick up this afternoon as Florence draws nearer, gusting into the low 20's at times.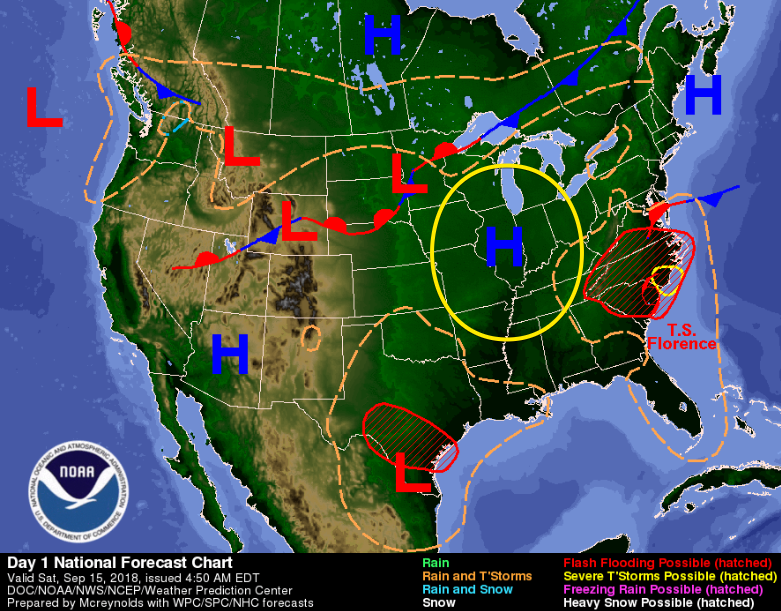 Sunday
Temperatures will be lower by a few degrees as influences from Florence push west. Clouds will build in, keeping high temps from climbing so high.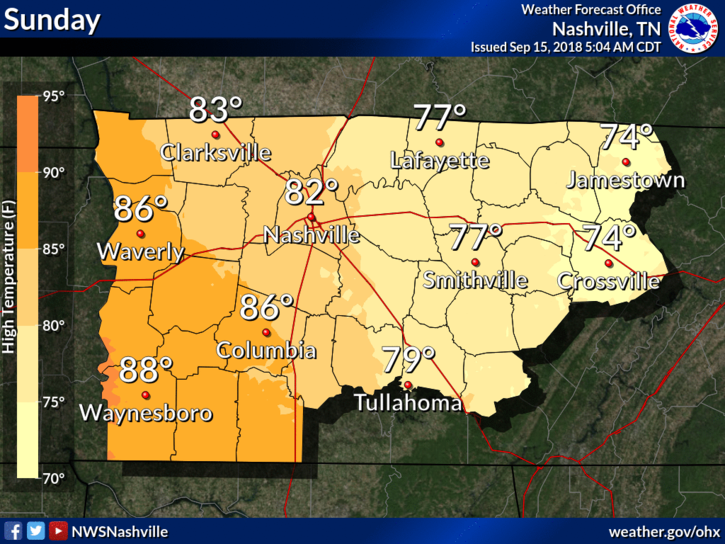 Rain chances increasing on Sunday evening as outer bands throw some storms our way. A few rumbles of thunder aren't out of the question, but mostly we should see a few, quick downpours.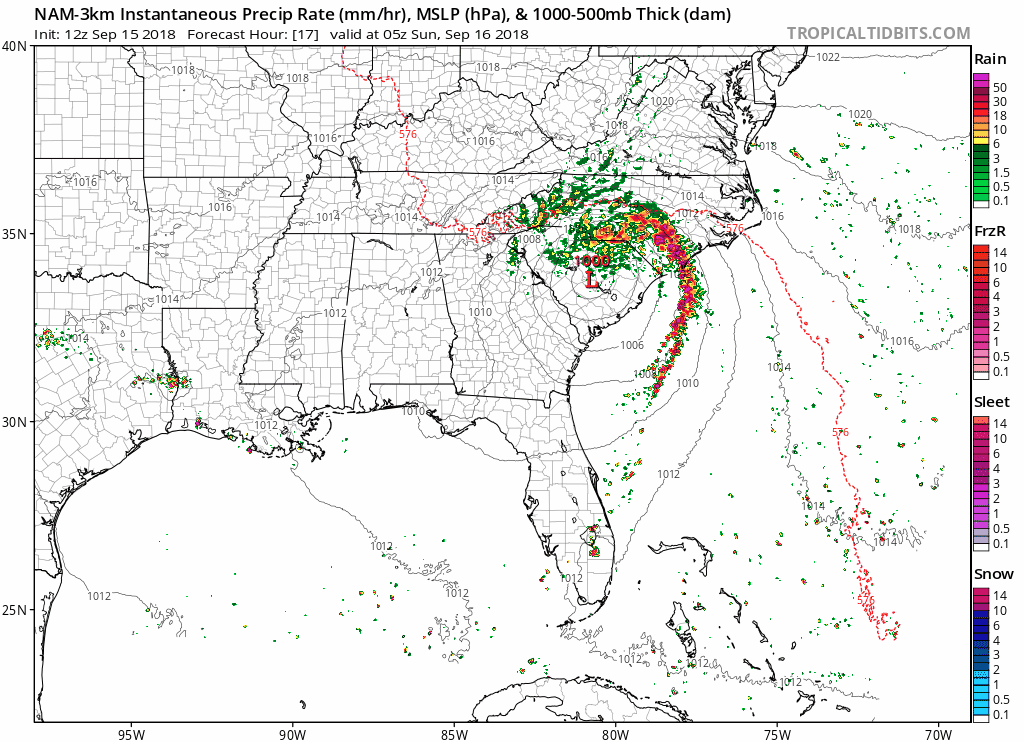 Tropical Storm Florence
Tropical Storm Florence continues to weaken over land. The National Hurricane Center has the storm track scraping eastern Tennessee Sunday evening. A few showers and gusting winds will affect Middle Tennessee until Monday before clearing up.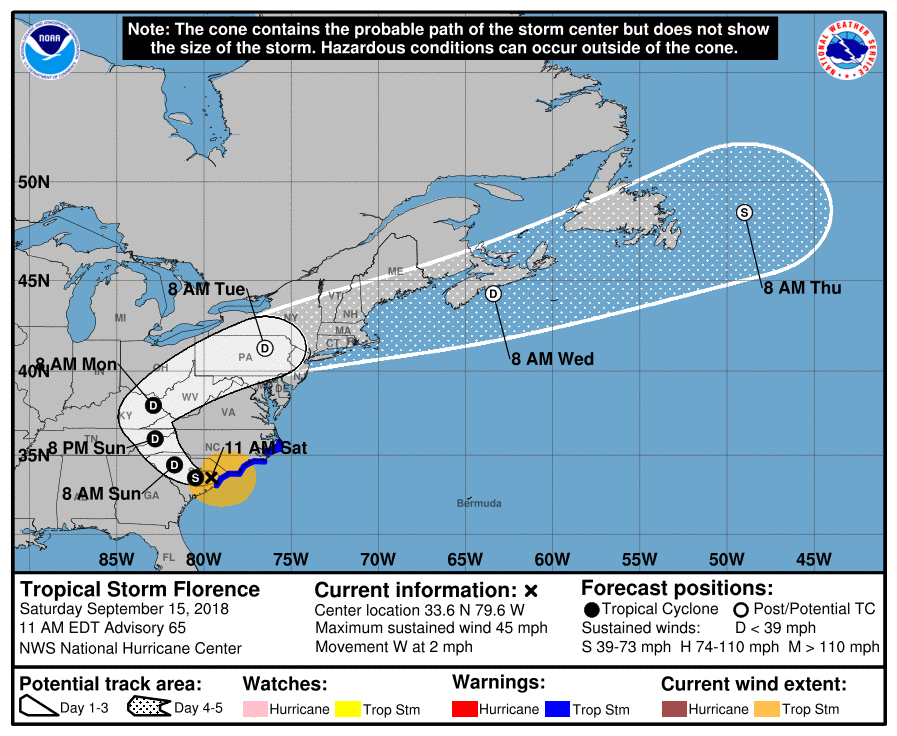 Peek into Next Week
Late Monday we'll see the final effects of Florence move on to the northeast. An upper level high pressure system will build over Tennessee beginning Tuesday. Rain chances will fall and high temps will rise through the early half of next week.

---