It' Still Summer, Even Though it's September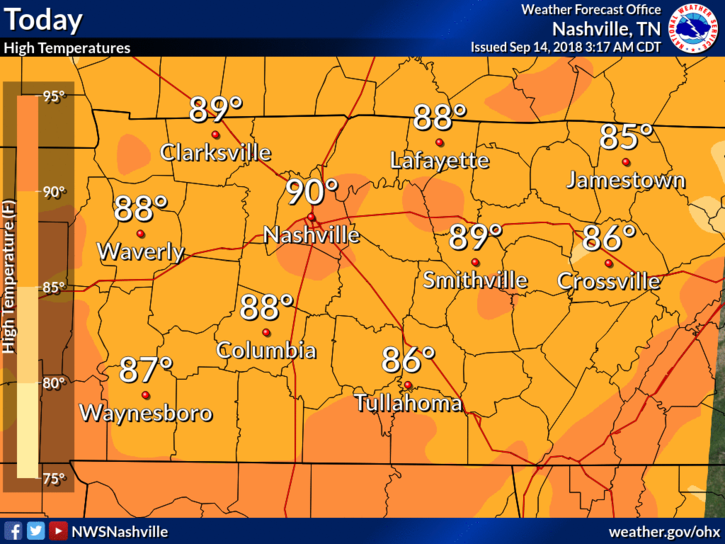 Hot. Hot. Hot. That is the story of the day. High temperatures will slowly approach 90º with dew points in the 70ºs. Heat values will soar as high as 97º in some spots, so keep that bottle of water close by.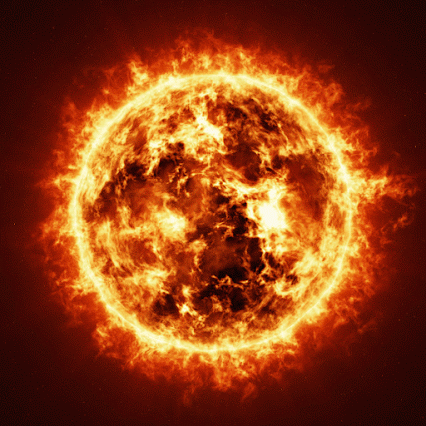 Afternoon storms will remain to be a possibility today. Though, they will not be prevalent so anything that happens will be few and far between.
Hurricane Florence
Hurricane Florence made landfall at 7:35 AM this morning in Wrightsville Beach, NC as a Category 1, 90 mph hurricane. The latest track has it skirting middle Tennessee: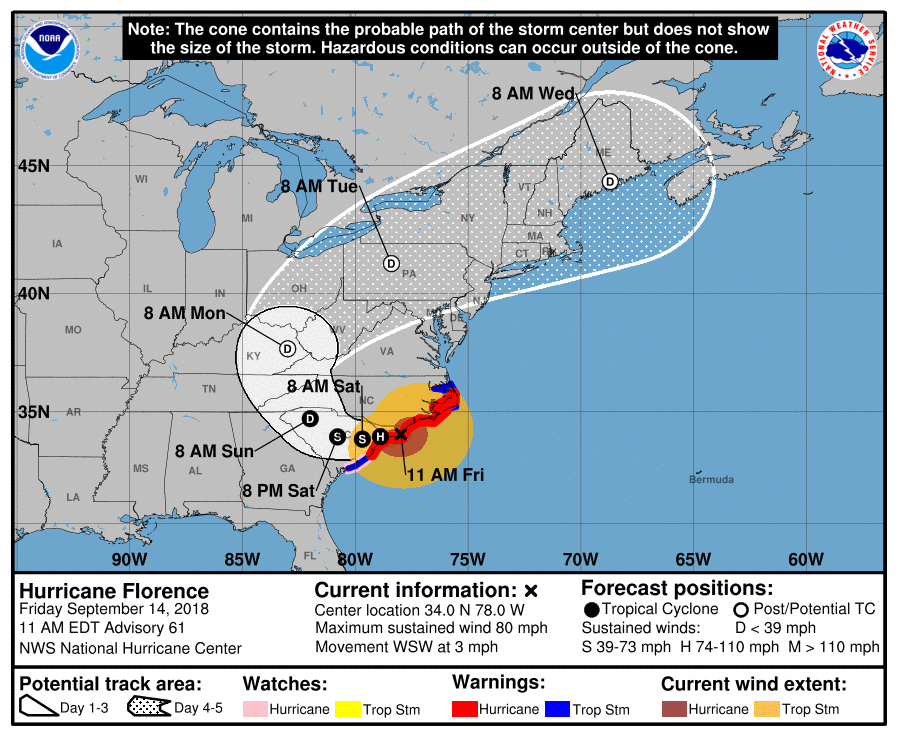 What impacts will we have in Nashville? That answer is becoming a little clearer. Winds will begin to pick up across much of the area on Saturday and Sunday. We could see gusts as high as 30 mph.
Tropical showers will be a possibility on Saturday afternoon as they intrude on eastern and middle Tennessee. Sunday and Monday will consist of showers, with heavy downpours, along with isolated thunderstorms.
Overall, the impacts will not be too great in the Nashville area, certainly nothing like what the North Carolina coast is experiencing this morning. Check back into NashSevereWx as we are constantly updating the forecast of Florence for Williamson and Davidson Counties.
---