Dewpoints have returned to oppressive, and it definitely feels like it. I wish I could say there's relief on the way, but fall-like temps have come and gone.
High temps today will be around 90, but with the dewpoint sitting around 70, the heat index will be in the upper 90s.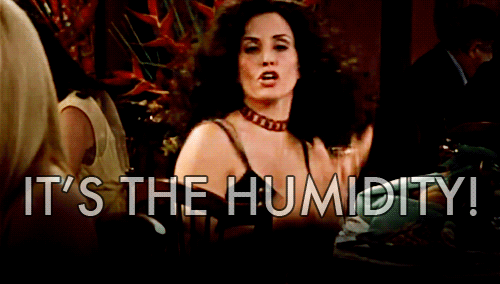 Excess moisture at the surface could cause some afternoon storms to go up overhead. Should be easy to dodge.
Hot, Summertime Weekend
Warming continues into the weekend. Friday, Saturday and Sunday will be the same story: high temps in the upper 80s, low 90s. Summertime humidity will push the heat index into the mid/upper 90s every day.
Afternoon storms are a possibility, keep a radar handy if one goes up near you.
Update: Hurricane Florence
Florence weakened quite a bit yesterday. It is currently a category 2 hurricane, expected to make landfall early tomorrow morning. Once it makes landfall and pushes southwest, it will weaken tremendously.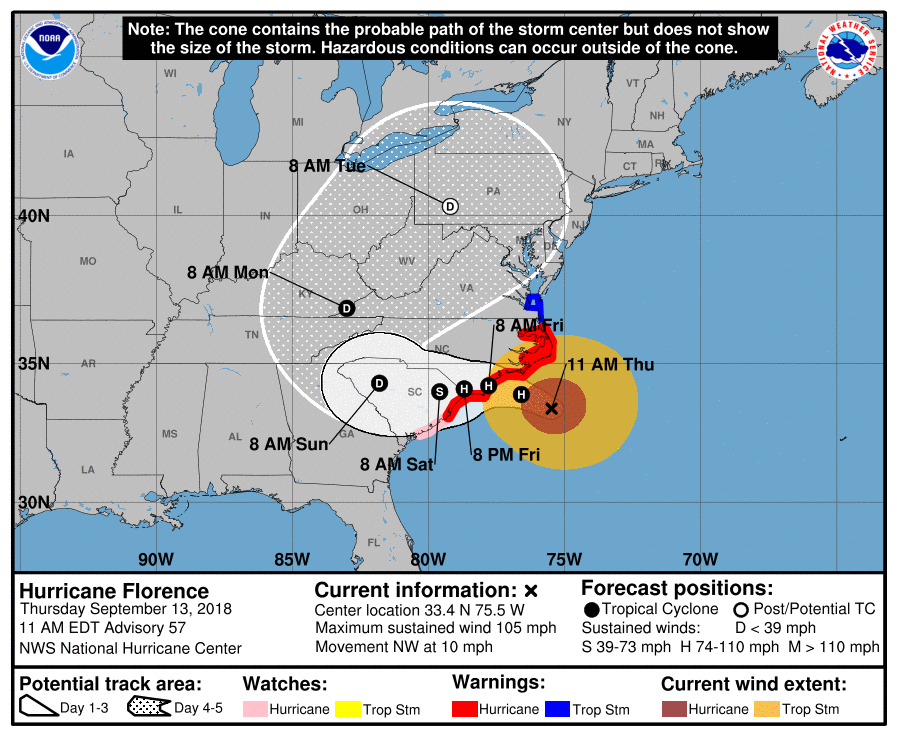 We could see some impacts at the beginning of next week; Sunday through Tuesday. However, our NWS Nashville office believes the heaviest rain and strongest wind gusts will be well to our E.
We are all watching this storm very closely and will keep you updated with any impacts that we could see here in Davidson and Williamson counties!
---