Rain is setting up to our west as a large frontal system is organizing over south Missouri.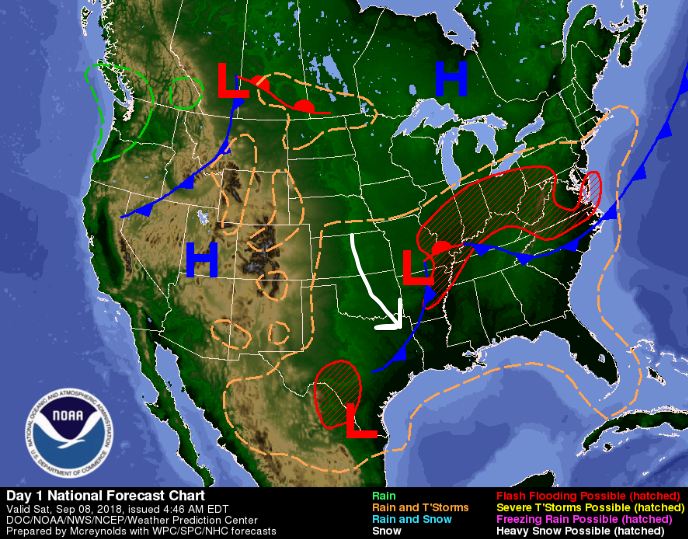 For today, most rain chances will remain to our west. Daytime heating will cause some rain/thunderstorms to go up over our area in the afternoon. If you plan to be outdoors, pack the umbrella.
Skies will likely turn cloudy and stay that way the rest of the day keeping high temps in the upper 80s.  This sets us up for tomorrow…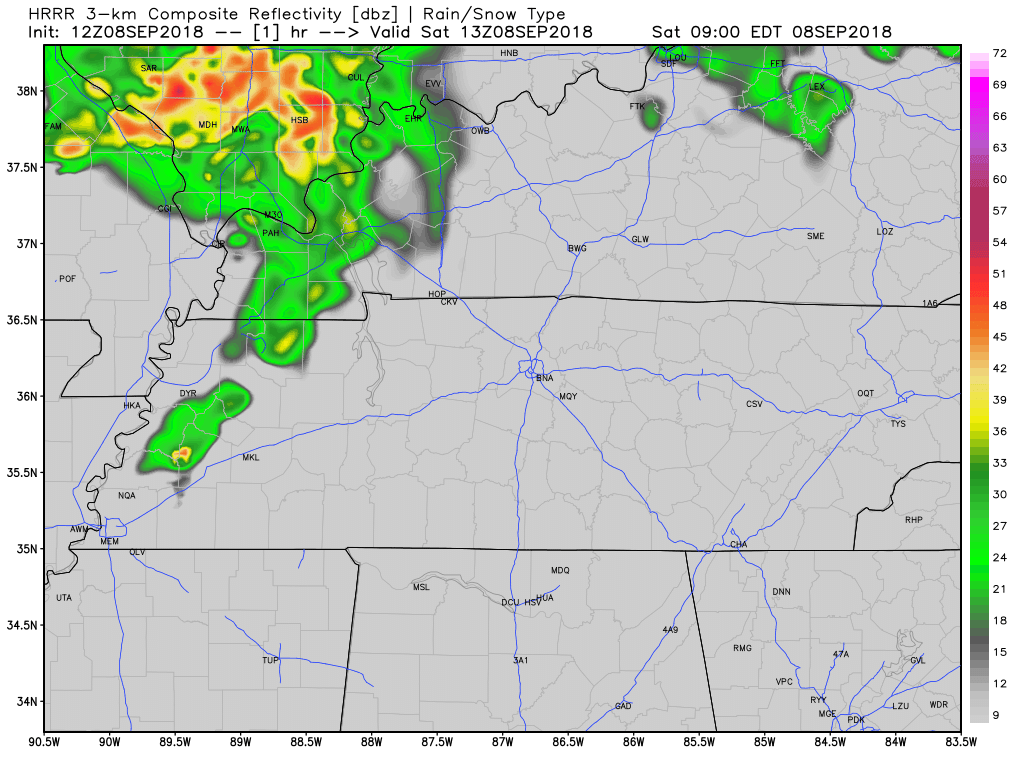 Rain/Storms on Sunday
The low to our west will begin pushing east late this evening. Rain chances will increase through the night and into the morning. Some storms could reach severe levels, with rain and gusty winds being the main factors.
High temps in the upper 70s.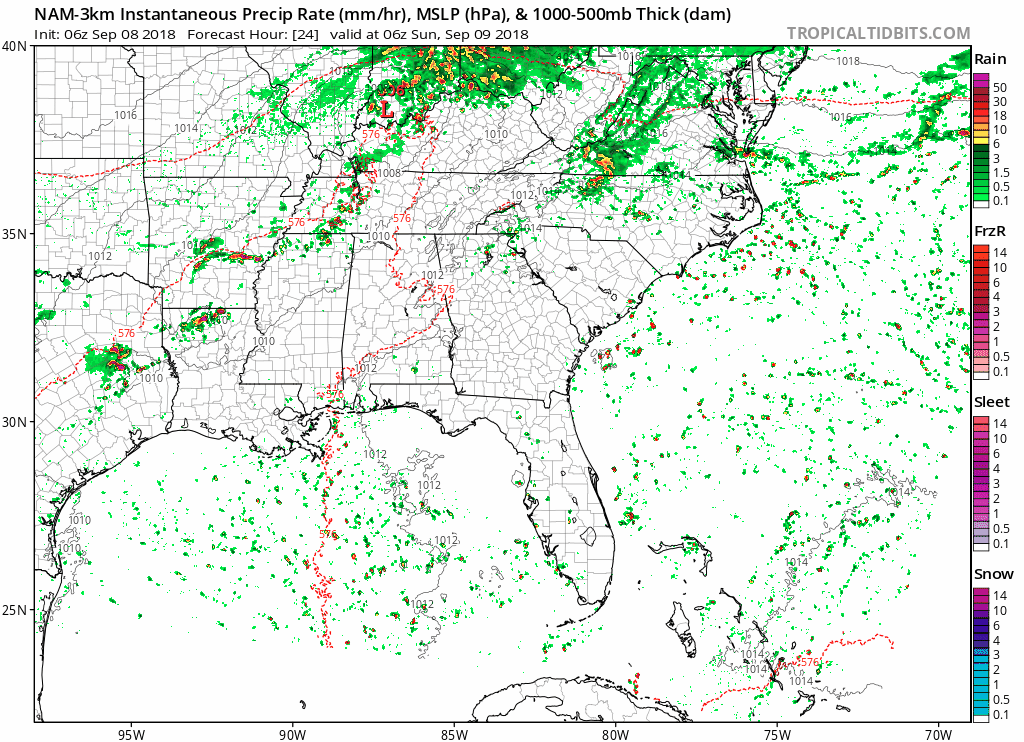 This front will pass quickly to our north but rain will linger over our area for most of the day. We could see upwards of an inch of rain on Sunday.
Early Next Week
As the surface front passes on Sunday, we'll settle back into our normal summer conditions, but check out those high temps! Monday will feel like a perfect (but partly cloudy) fall day, and through Wednesday, high temps will be in the low to mid 80s with overnight lows in the mid to upper 60s.
Afternoon storm chances remain in the forecast.

---