High temps in the upper 80s with clouds hanging overhead all day. TD Gordon keeping our dewpoints high; humidity is oppressive.
Tropical Depression Gordon
TD Gordon has moved into western Mississippi – seen here as the small area of blue and white convection over the MS delta. Today it'll move further west into Arkansas, pushing more moisture into Davidson and Williamson counties.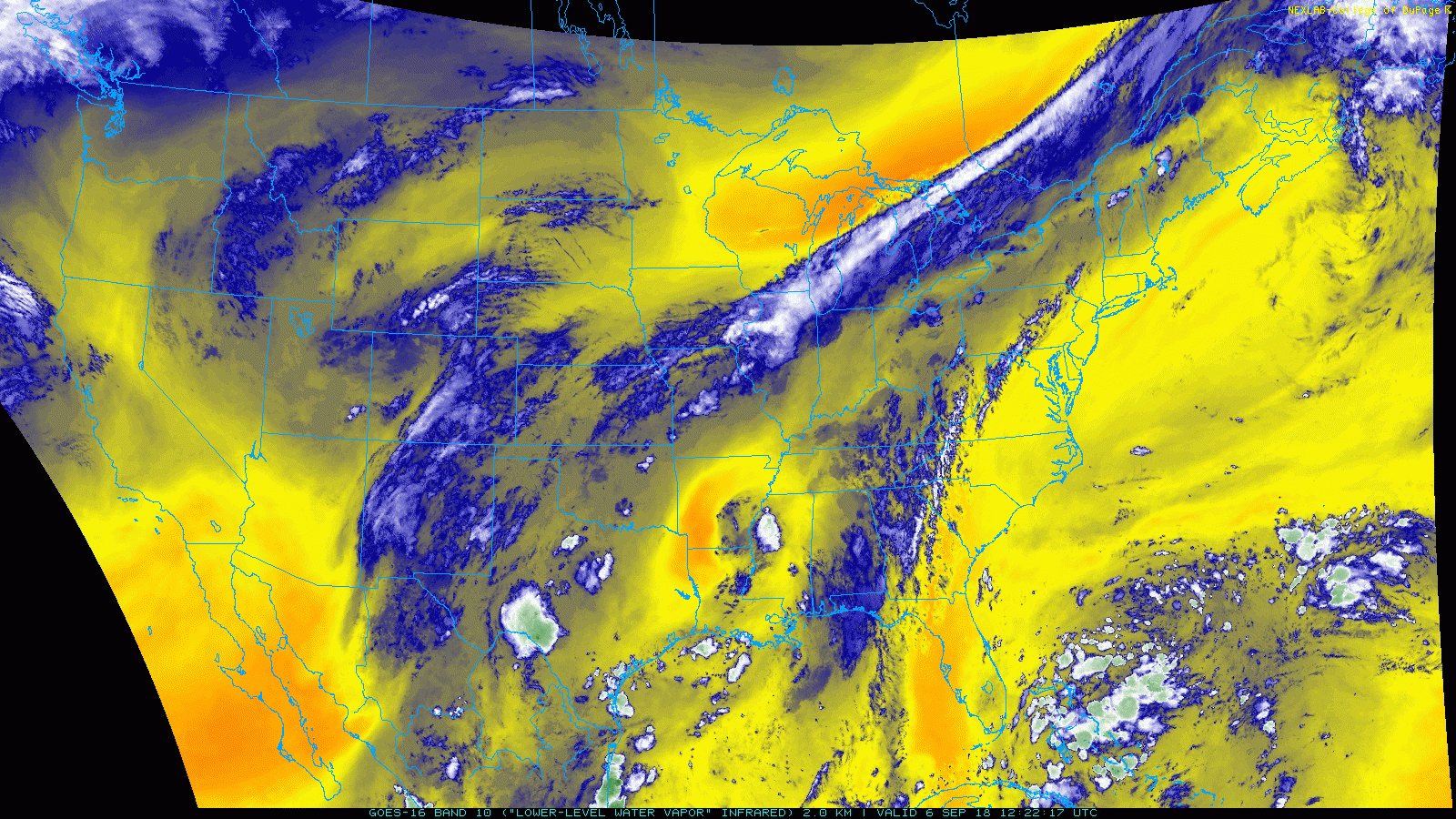 With this increase in moisture, we will also see an increase in precipitation chances. The HRRR (below) shows a large area of rain and some storms passing through in the afternoon.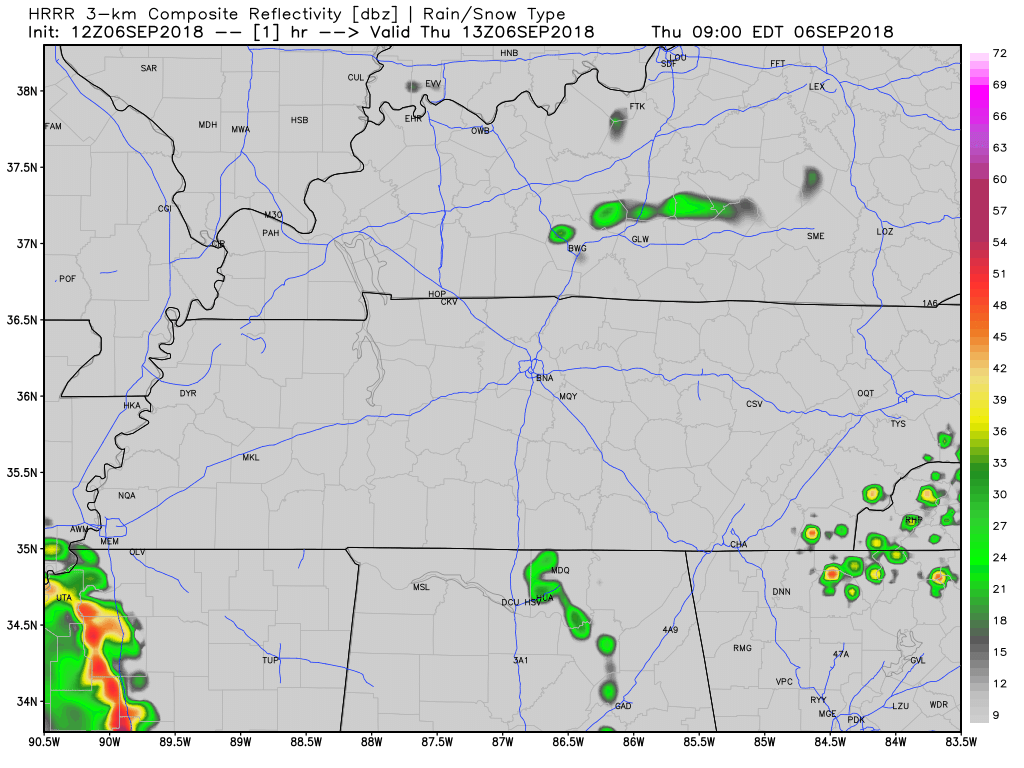 Friday
High temps will climb a bit tomorrow, close to 90 for us. Dewpoints in the low 70s.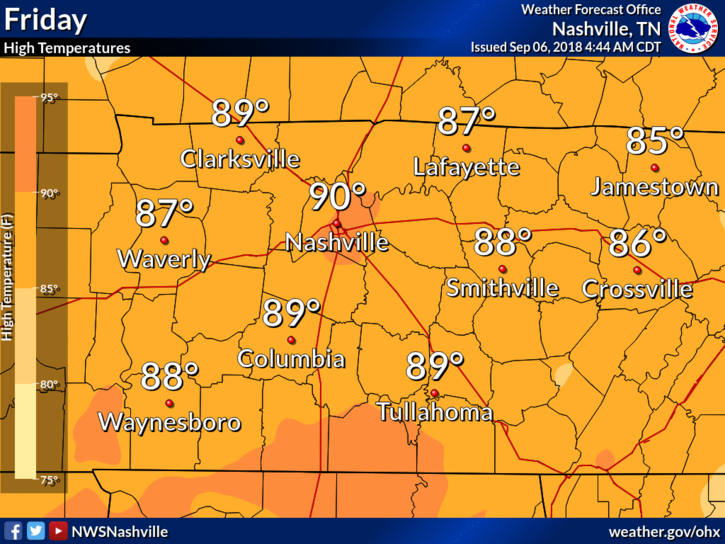 Rain Chances
High pressure over the east coast will build west as TD Gordon continues into Arkansas. Rain chances for Friday are low, but afternoon showers/storms could go up overhead.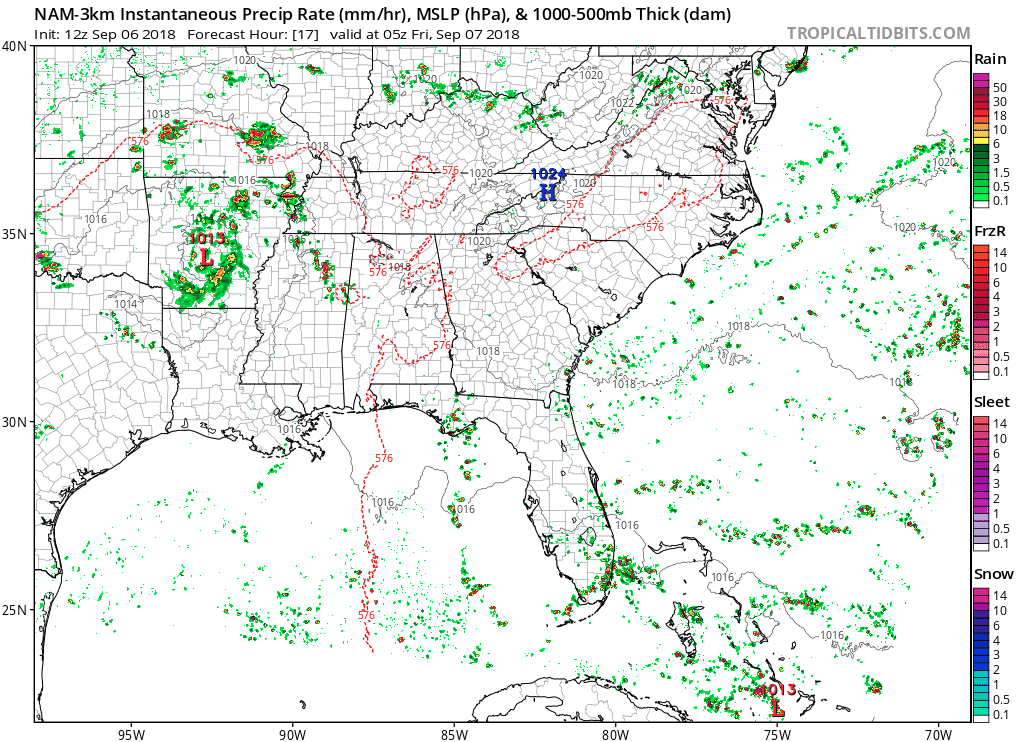 Weekend Rain
Rain chances on the increase as a shortwave trough pushes the remnants of Gordon towards us. We aren't expecting to see severe weather over the weekend, just plenty of rain and general storms. We'll talk about timing as we get closer.
---