Labor Day
The Storm Prediction Center does not think we will see Labor Day thunderstorms: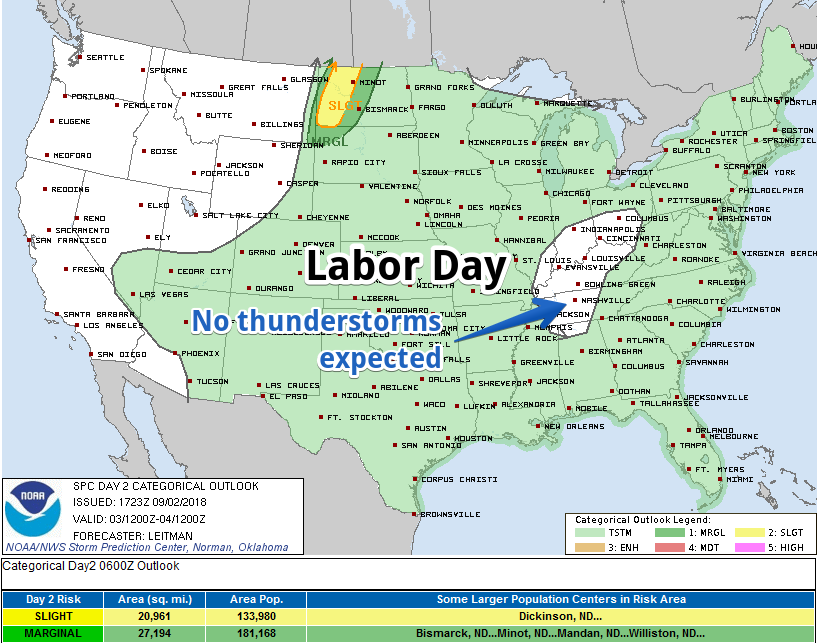 The Weather Prediction Center forecasts for us no Labor Day rain: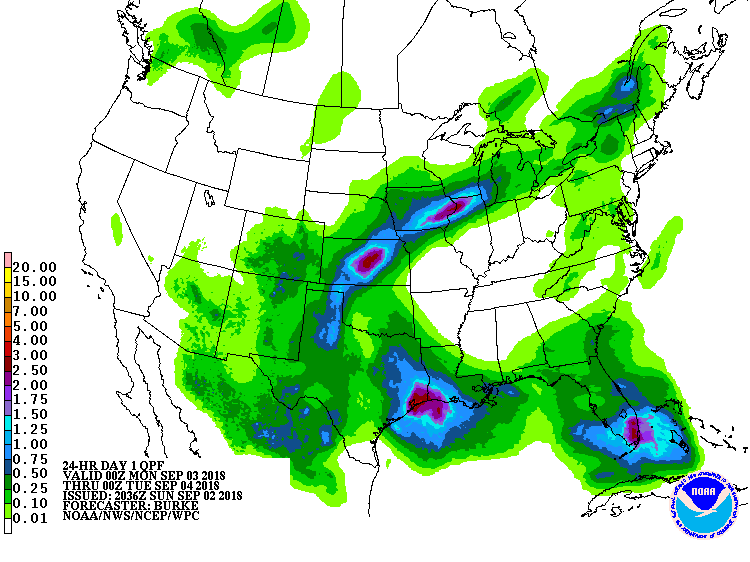 NWS-Nashville agrees, figuring only a 10% probability of precipitation (black arrow) and betting no rain will actually hit the pavement (red arrow):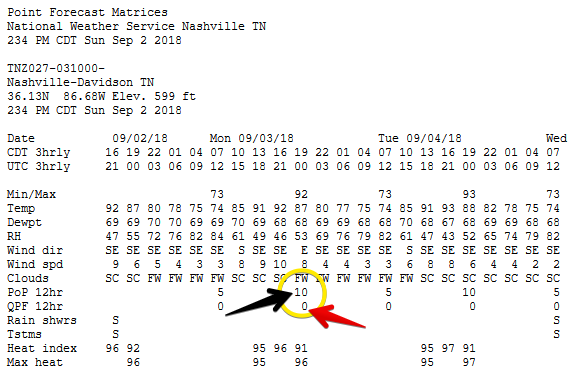 Expect hot and humid, with the heat index up to 96° Monday.
Tuesday
The heat index will hit 97° Tuesday. Probably near triple digits for those in direct sunlight.
Rain and storm chances remain exceptionally low, similar to Monday.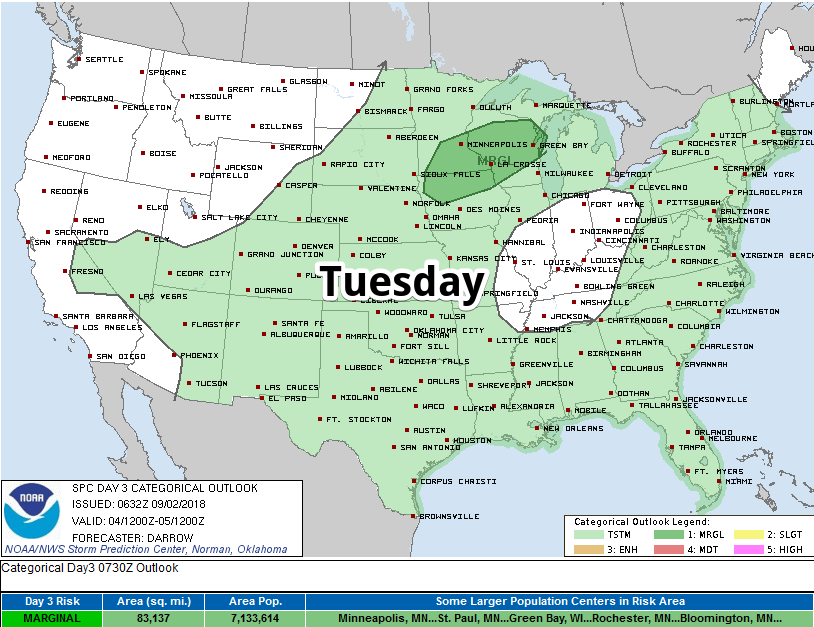 Wednesday & Beyond: Watching the Tropics
Humidity increases beginning Wednesday. Temps in the low 90°s. More humidity means a higher chance of afternoon pop-up showers and storms.
All eyes are on the Gulf of Mexico. What is now "Potential Tropical Storm Seven" should become Tropical Storm Gordon sometime Monday.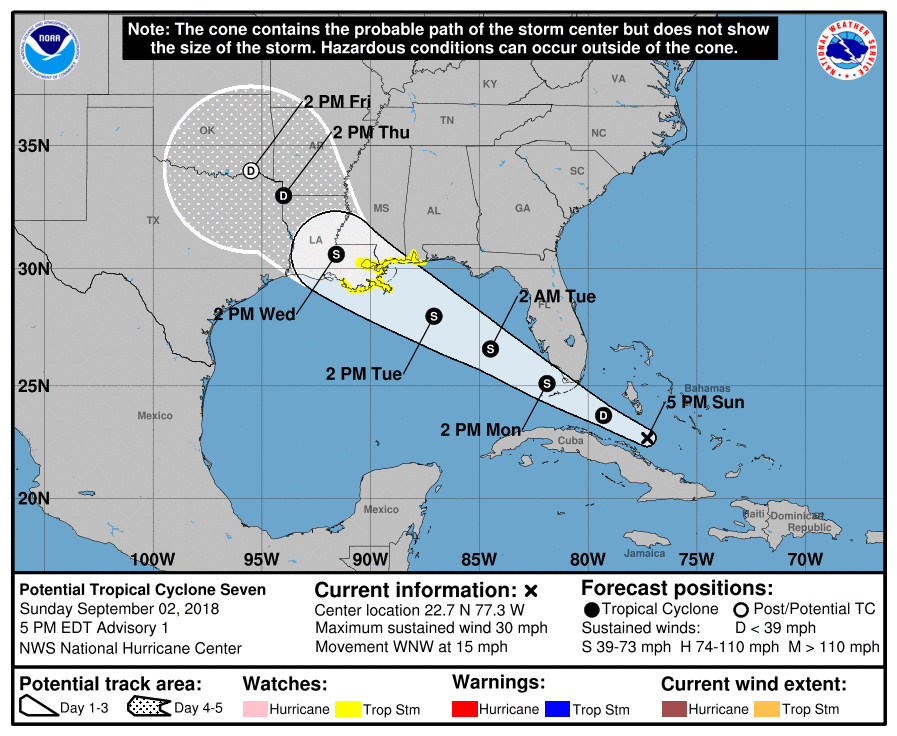 Gordon's remnants are our main concern. Will it wash out over Texas and bring us no rain (Euro model), or will it take a more northern track and increase our rain chances the last half of the week and maybe even the weekend (GFS model)?
That's the big question.
But I'm betting on the "no rain" track. That said, we could still get regular pop up storms and downpours each afternoon from Wednesday through the weekend.
Below is the total forecast rainfall map through Friday night from the Weather Prediction Center. Looks like they're betting on the Euro model = less rain for us.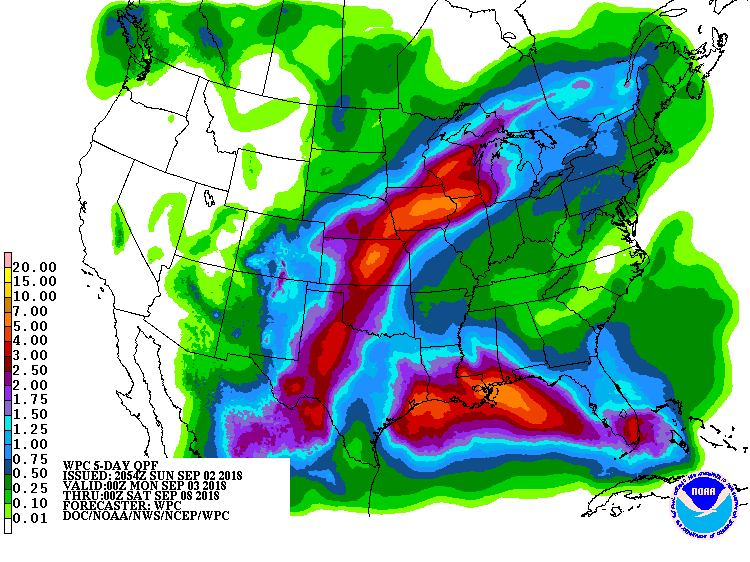 Below is NWS-Nashville's conclusion:
So, for now, continue to run with consensus putting "chance" probabilities of precipitation Thursday through the weekend until more model agreement becomes consistent.
So we think Gordon's remnants won't be a problem for us, but we aren't sure about that.
For those looking for tropical weather data, look no further than this site.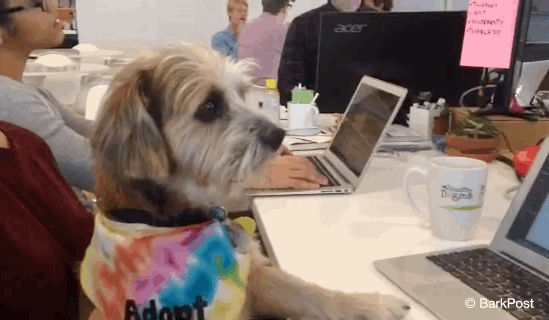 As usual, we'll be on Twitter @NashSevereWx today and every day watching radar.
---