Happy First Day of September!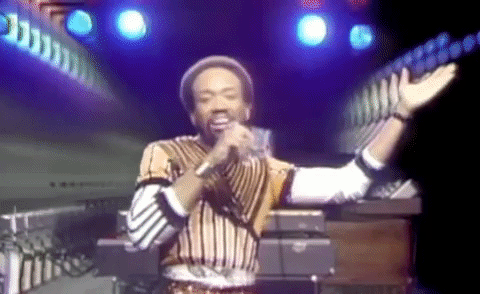 Meteorological Fall
If you follow the meteorology community on social media, you may see the term "Meteorological Fall" thrown around today. This refers to the beginning of what are considered the "fall months" of September, October, November. Not be confused with the fall season which begins on September 22! Fall temps are still out of reach.
So, Earth Wind & Fire fans, the 21st day of September is the last day of summer this year.
Plans Today/Tonight? See below for more details:
We've had a pretty thick cloud cover over Nashville this morning. These clouds should thin out by the early afternoon, allowing high temps to reach the low 90s with high humidity.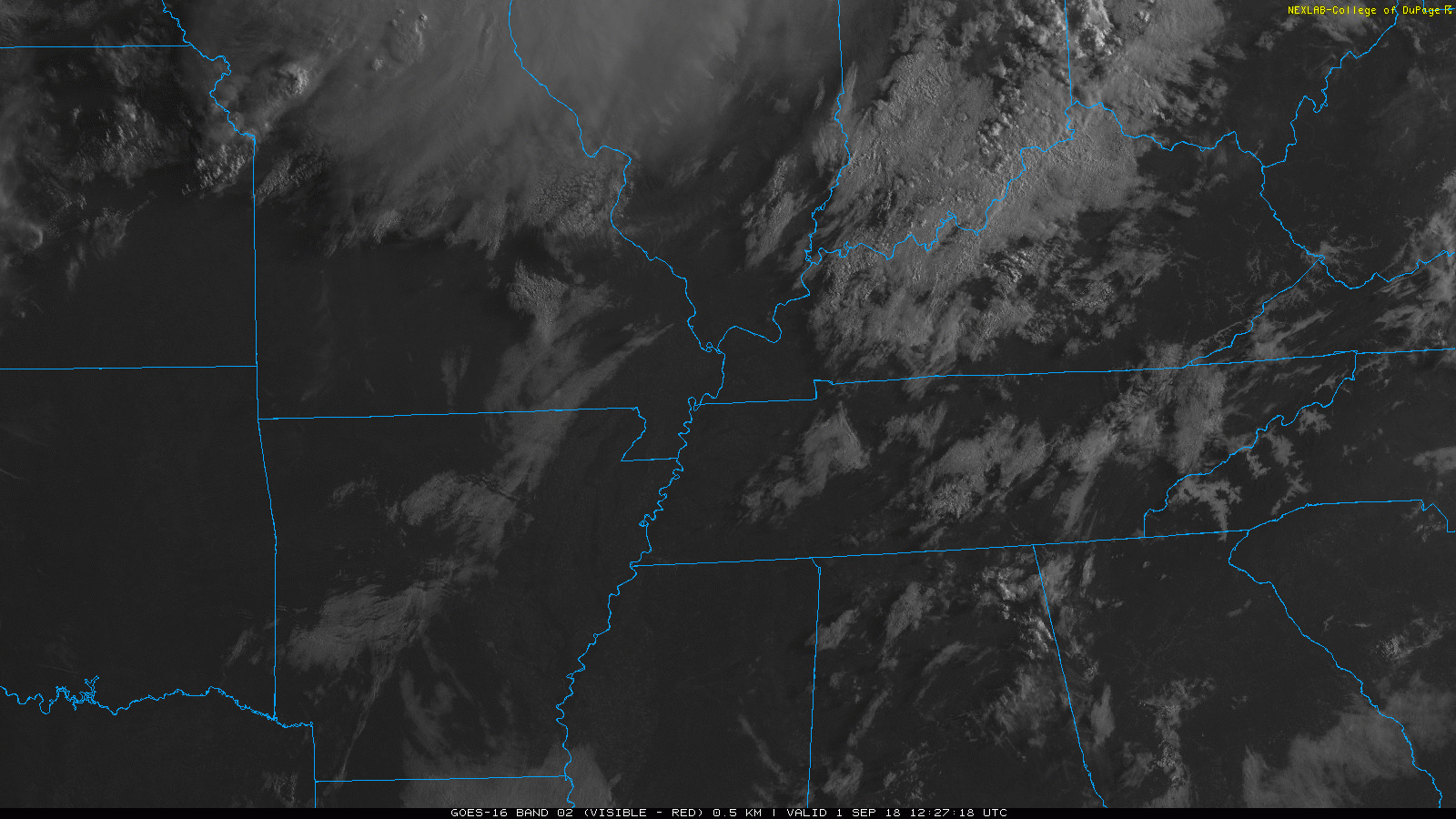 Live on the Green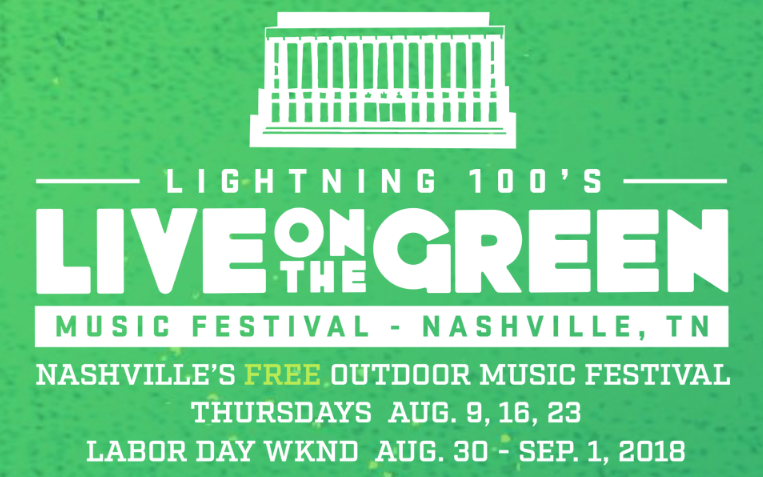 A few showers and thunderstorms could pass overhead in the early afternoon (see HRRR model below). These could be slow moving and carry with them some gusty winds and locally-heavy downpours. If you plan to attend LOTG, be prepared for scattered showers, but don't let this low threat of a passing shower keep you off the green.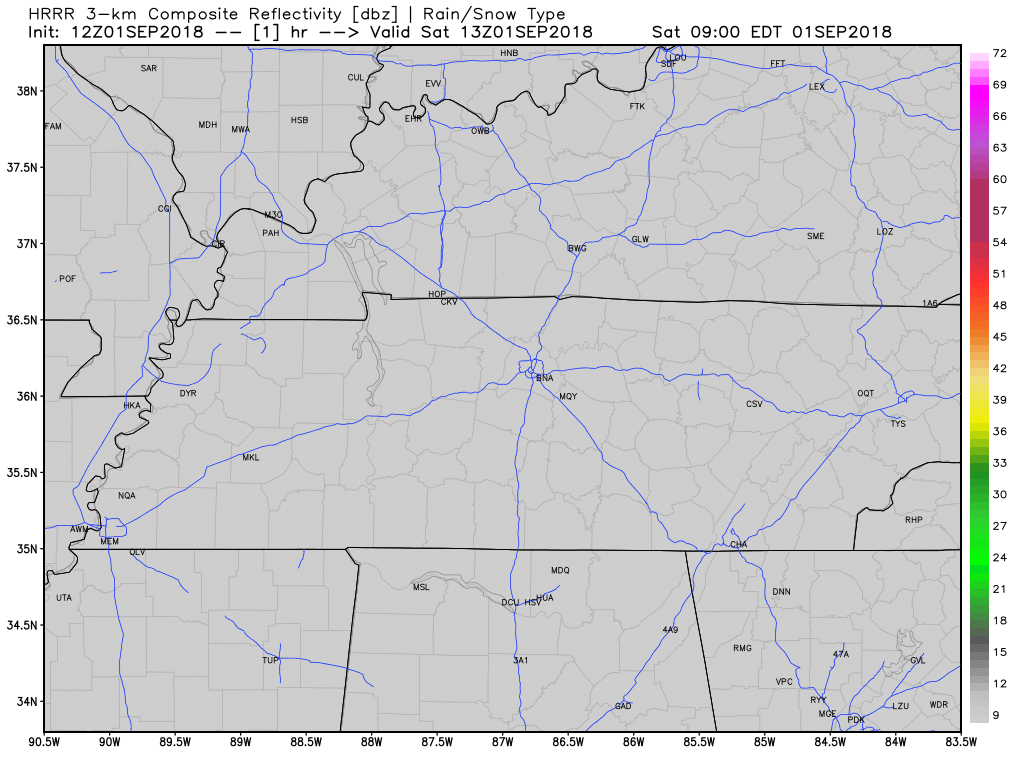 Summertime Pattern Stays for Days
A bubble of high pressure has parked over the eastern coast. It'll stay there for few days, bring us rain-limiting sinking air. Sunday & Labor Day rain chances will be low, with high temps in the low 90s. Wind directions around the high pressure (highlighted with the yellow arrow) will keep dewpoints in the low 70s daily. Gross, but at least it's not washing out the holiday weekend.
Low rain chances in the afternoons, sizzling temps, and muggy dewpoints will be the story through the middle of the week.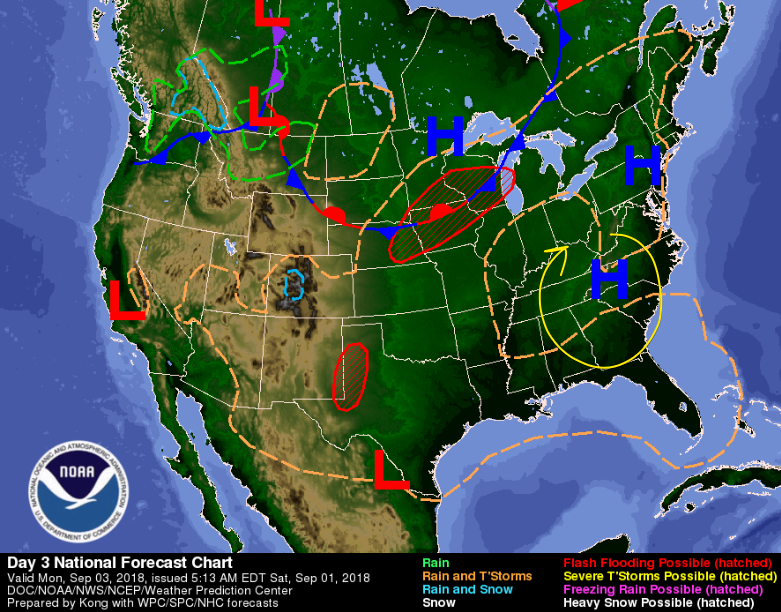 Labor Day Holiday
With high pressure dominating our weather pattern, Labor Day looks mostly rainless, hot, and humid. As always in summer we could see some rain in the afternoons, so pack an umbrella just in case. Stay cool and hydrated as you enjoy your Labor Day holiday!
---