More Summer Time Storms
Ok, everyone on 3… 1, 2, 3, Summer! Time! Pattern! Today is another day in the hot soupy mess. Temperatures will be approaching 90º for a high today with dew points in the 70º range. It will be hot, even in the shade today.
Scattered showers and slow-moving storms with periods of heavy rainfall and gusty winds will be possible again today. This morning's run of the HRRR shows just that. Chances of rain will grow the further east you go. As always, keep in mind models aren't exactly right, they just give us an idea of what we could see. Any storms that go up aren't expected to reach severe levels.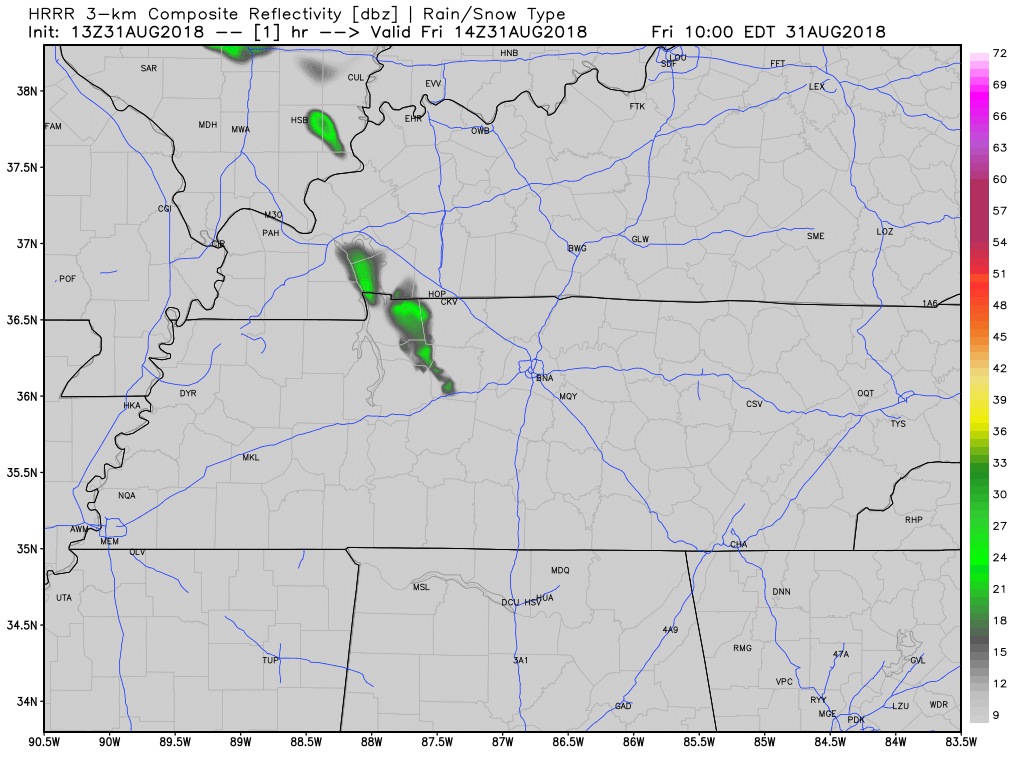 If you've got afternoon plans and get caught beneath a storm, you can expect gusty winds and a quick, heavy downpour.
NWS Nashville thinks storms shouldn't be severe, but they will be big rainmakers. If caught beneath one expect some heavy downpours and gusty winds.
LOTG!!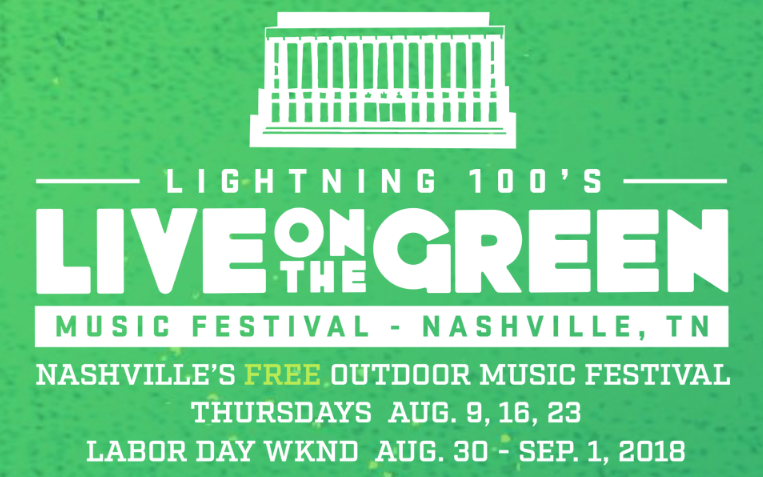 If you're headed to Live On The Green this weekend, keep an eye out for the chance of a passing shower in the afternoons. We'll be live tweeting on site today and tomorrow afternoon to keep you up to date!
Holiday Weekend Storm Chance
The high to our west will weaken as we head into Sunday, allowing for the high off the east coast to drift west. This coupled with broad upper troughing over the western U.S. will keep most of the deeper moisture to our west for the extended portion of the forecast. We`ll still have some moisture around and it looks like most of the week will see mainly diurnally driven showers and thunderstorms. High temperatures aren't expected to stray much from the low 90s for places west of the Plateau and from the mid 80s for the Plateau. Overnight lows will be mainly in the mid 60s and low 70s.

Nashville is wedged in between two upper highs over the next couple of days. This means another chance of scattered afternoon thunderstorms on Saturday afternoon.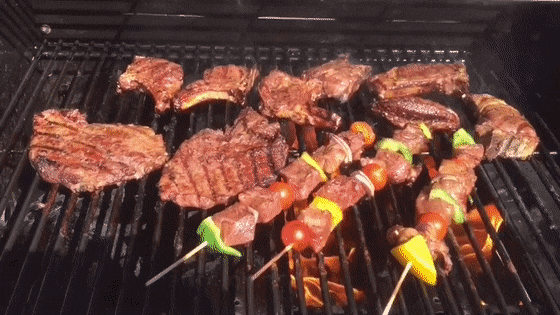 Overall, the holiday weekend will be hot and humid with a chance of showers and storms through Monday. I wish I could tell you when and where, but we just do not have the capability to do that. Bottom line, keep an umbrella handy in case you need it. And a bottle of water! Stay hydrated this Labor Day!
Stay tuned to the evolving forecast on Twitter, @NashSevereWx!
---