Brief Relief!
Step outside this morning, do you feel the drier air? Dew points are going to remain in the mid to low 60s today as the cold front that passed through last night ushers in drier air and relatively cooler temperatures.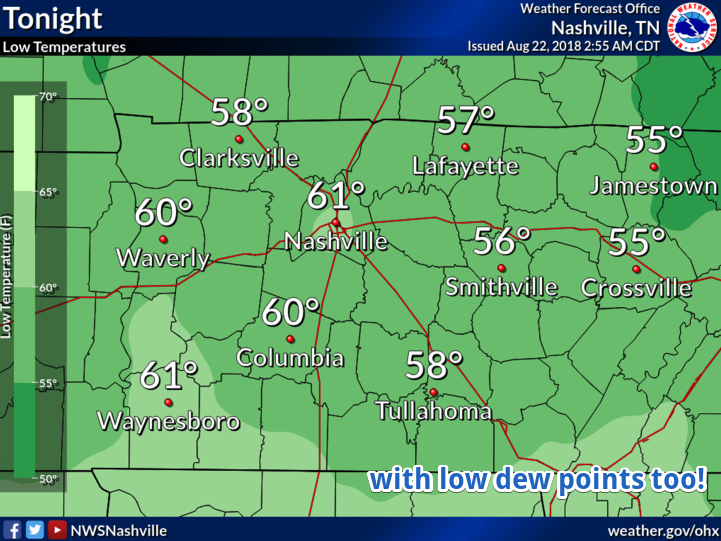 Morning lows Thursday will likely respond to the drier air and fall into the upper 50s. We did get a little spell of this type of air at the end of July, but we haven't seen the widespread 50s that we'll see since the beginning of June. Dewpoints will also be down in the mid-50s during the day on Thursday. It's going to be fantastic.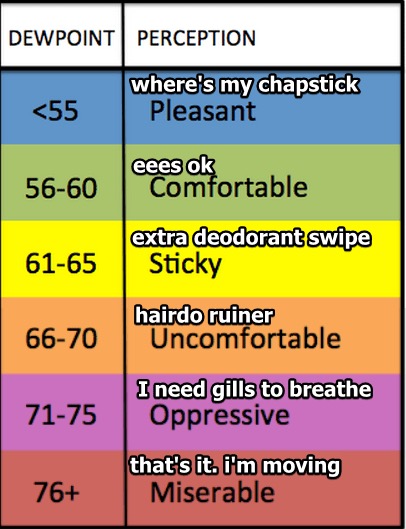 The Little Taste of Fall Does Not Continue
Friday is the day all of this ends. A boundary layer will swing through the area making temperatures and dew points rebound quickly back towards normal for summertime. A chance of rain will return on Friday, however, only a few will see rain as it is not expected to be widespread.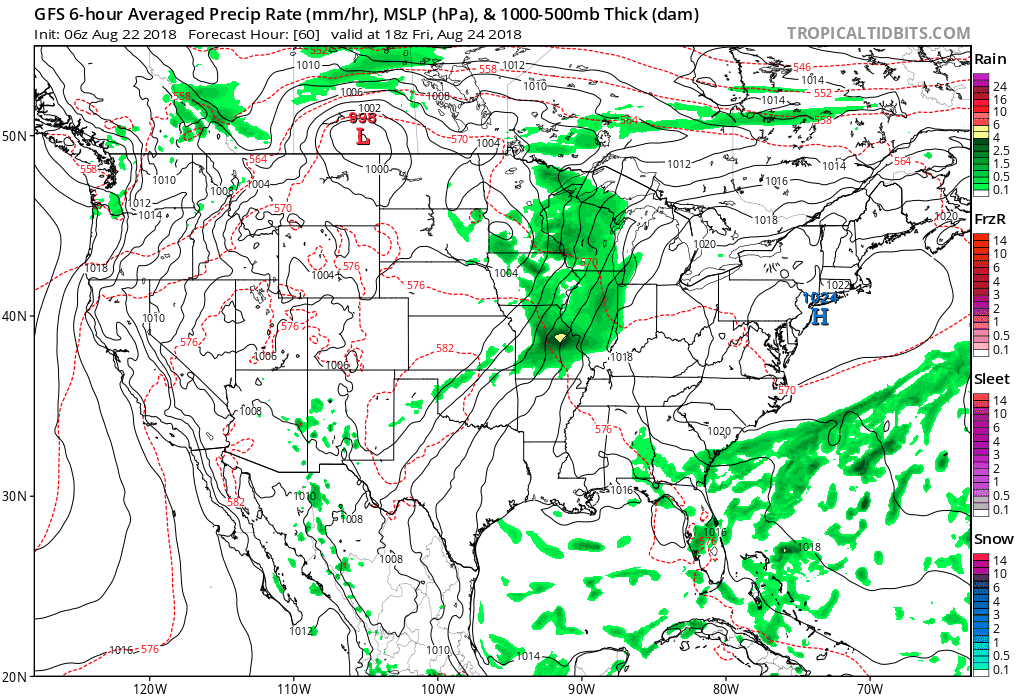 By Saturday, temperatures will climb back into the 90s and most likely stay there through the beginning of next week. In fact, a few mid-90s aren't out of the question on Sunday as a high-pressure asserts itself over the region. Pop-up afternoon showers and thunderstorms make their return Saturday for the foreseeable future.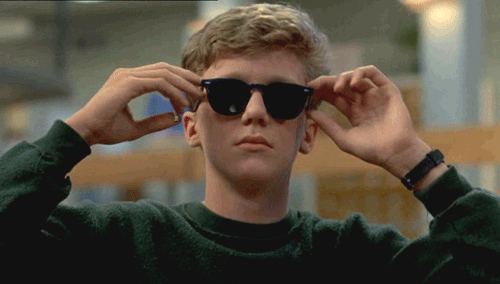 In the meantime, enjoy this spell of relatively cooler air and lower dew points! Updates and more info can always be found @NashSevereWx on Twitter.
---