Severe storms should develop along the Mississippi River later today. The system will move our way and is expected to weaken on arrival.
Details
The Storm Prediction Center has us placed within its "Marginal risk" (1 out of 5) of severe weather today. UPDATE 8:00pm SPC has now upgraded parts of both counties to a "slight" (2 out of 5) risk of severe weather.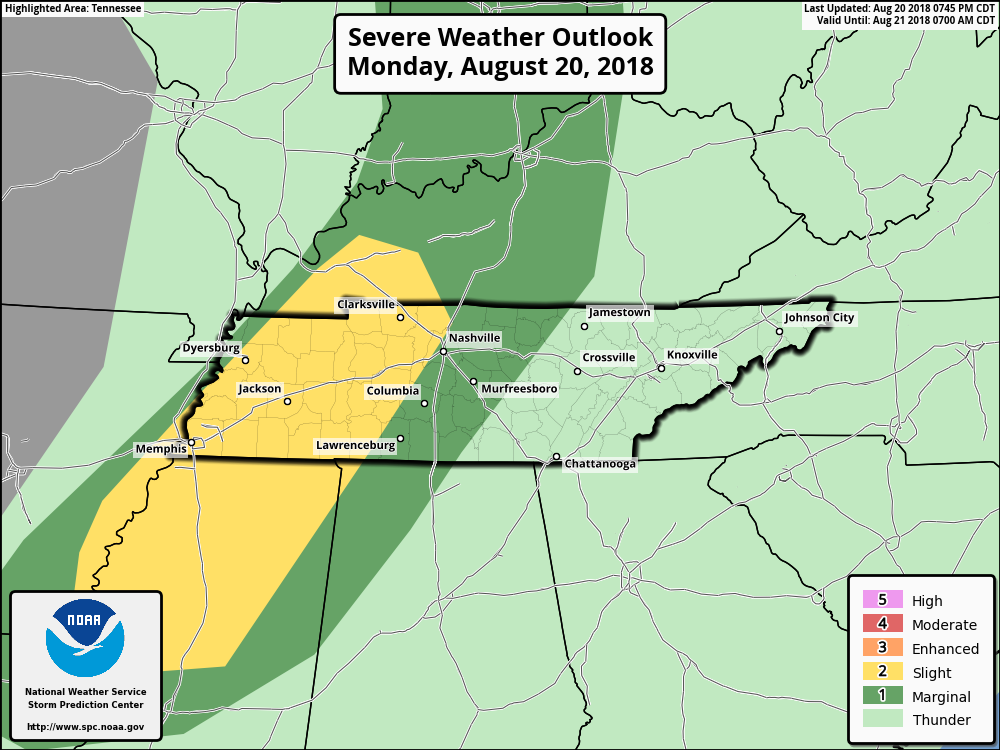 This is quantified as a 5% probability of winds 58+ MPH occurring within 25 miles of you: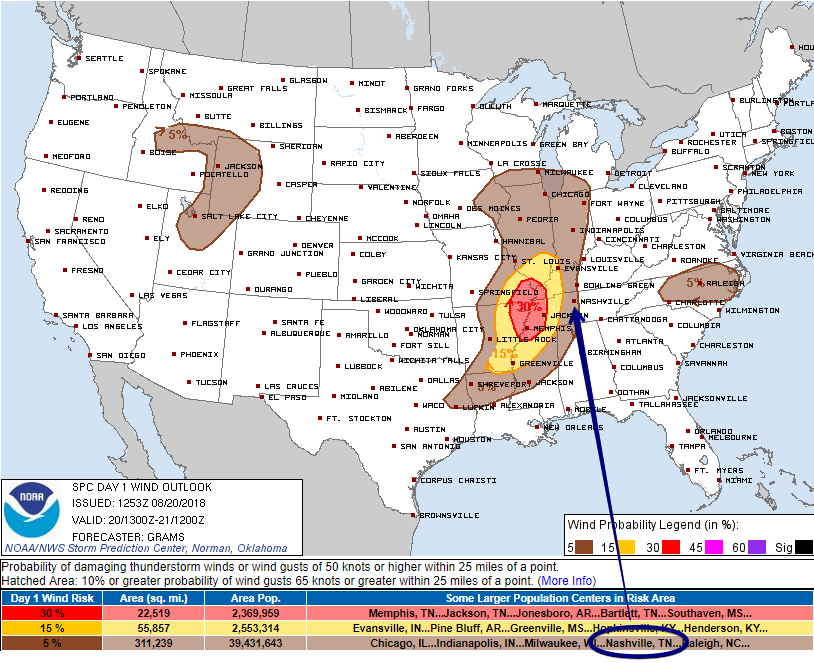 Large hail (1″) is expected west of us. We are excluded, but don't rule out small, pea sized hail tonight. Here's the SPC Hail Outlook: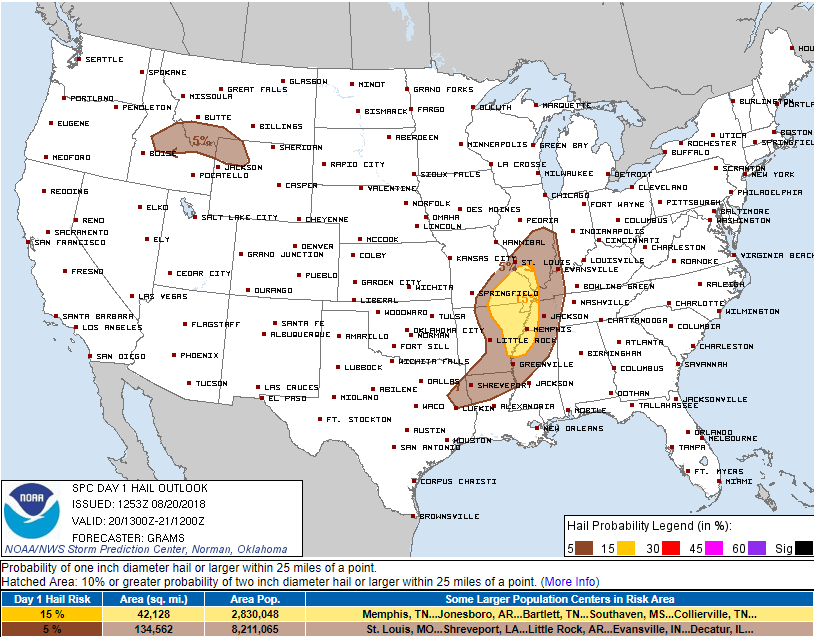 The latest HRRR model run thinks mid-afternoon storms will form from the SW, although those may pass just south and east, missing us. These may be strong but they aren't the "Main Show." The main line is expected around midnight per the HRRR model: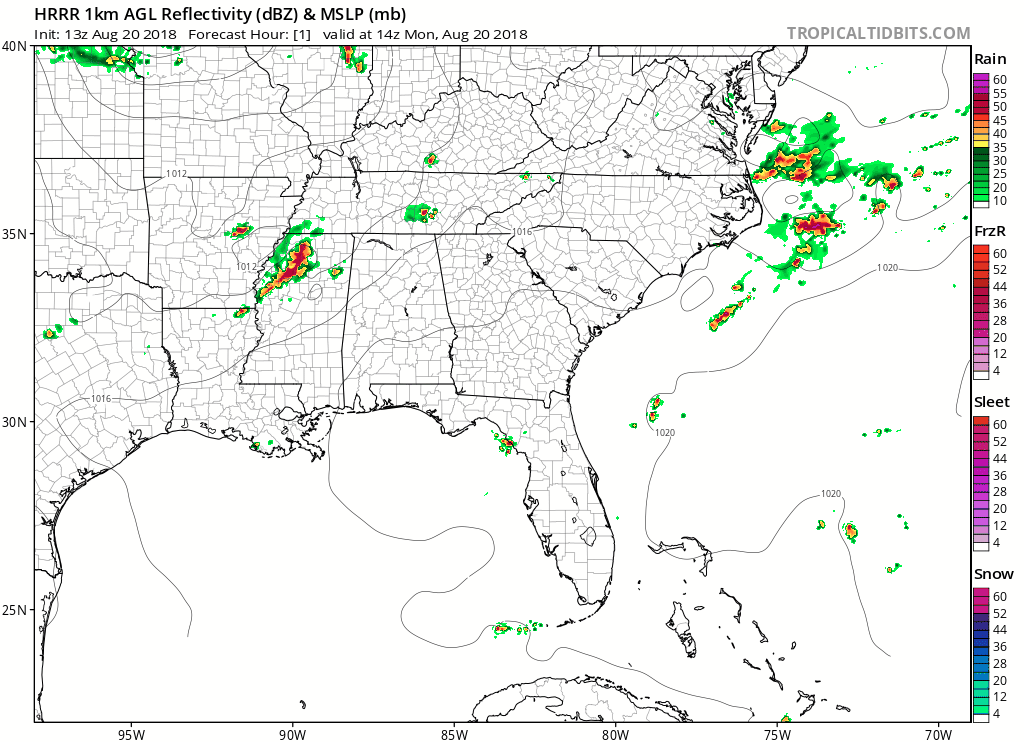 The 3km NAM model has just one main line of storms developing to our west, and quickly pressing east. Arrival time: roughly 10 PM to midnight. As it approaches the storms should weaken, although a few severe could be in the mix.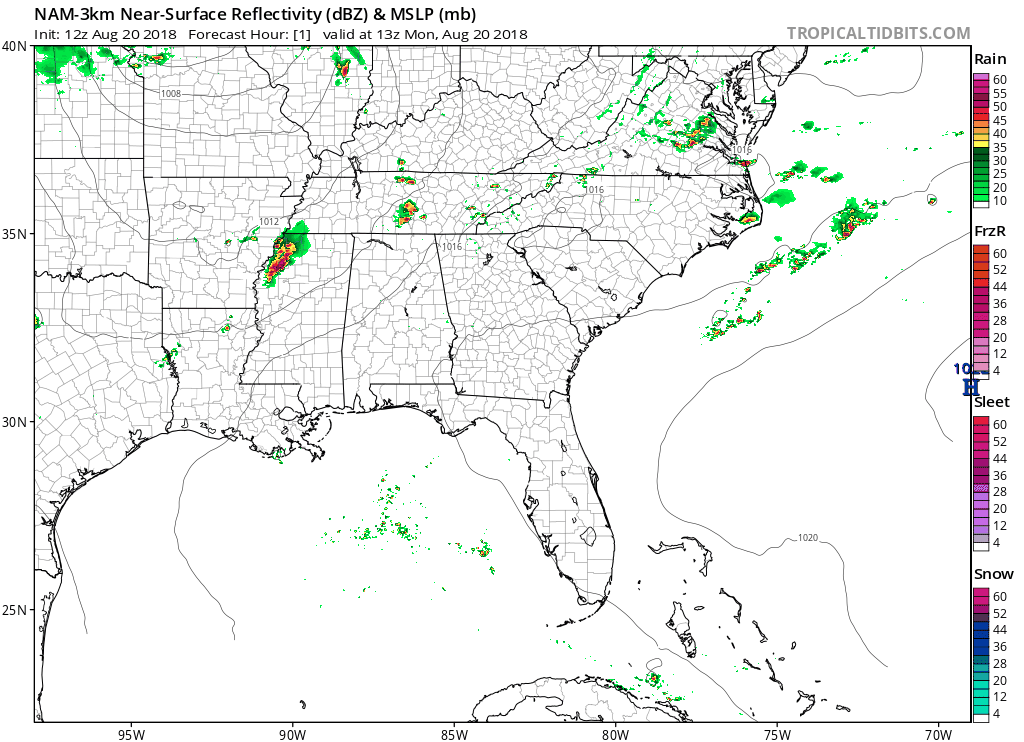 We can't say for certain which of these models will more accurately predict storms today. Keep in mind neither of these models runs is exactly right. We'll have a better handle on the ETA when the storms appear on radar later this afternoon.
Stay weather aware, keep a radar handy, and as always, stay clicked onto @NashSevereWx on Twitter for the latest!
Cold Front Passage Tuesday – Relief!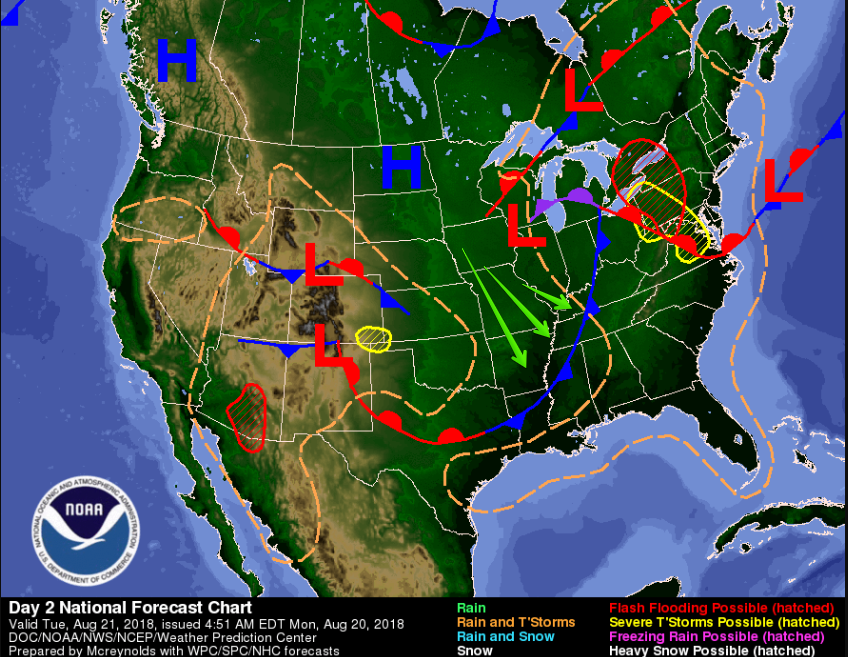 Cooler, drier air will push down through our area with a cold front on Tuesday. Like the microphone in the GIF below, dewpoints are going to drop.
High temps in the low/mid 80s. Dewpoints on their way down into the mid 60s.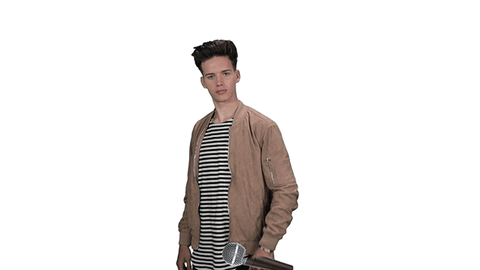 Beautiful Wednesday-Friday
High temps will hover in the mid 80s with dewpoints continuing their downward trend into the low 60s and even into the 50s. Radar should remain dry as cool, even crisp air filters in. Thursday should be the best day.
Summertime Returns This Weekend
A large, upper ridge will build over us late in the weekend. Dewpoints will creep back into the uncomfortable range, high temps return to the low 90s.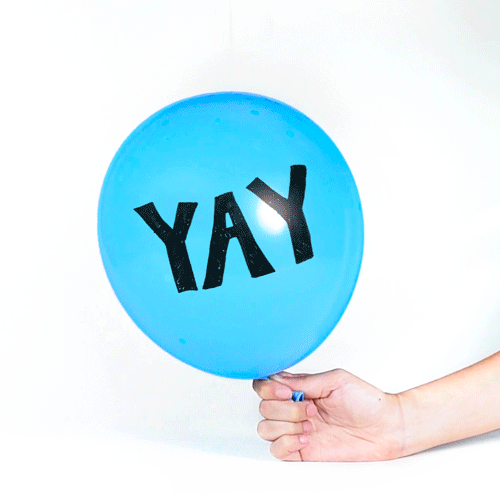 This really bursts our bubble here in Middle Tennessee, but we will be enjoying the humidity relief while it lasts!
---