Dodging Showers in the Afternoon
The air over Nashville is still pretty saturated, so storm formation is likely. Good news: rain cooled-air and plenty of cloud cover will keep high temps in the mid 80's. Dewpoints remain in the low 70s.
If you have outdoor plans today, prepare to dodge a few showers in the afternoon and early evening. These storms could pack gusty winds, a quick downpour and some lightning, but severe weather is not expected.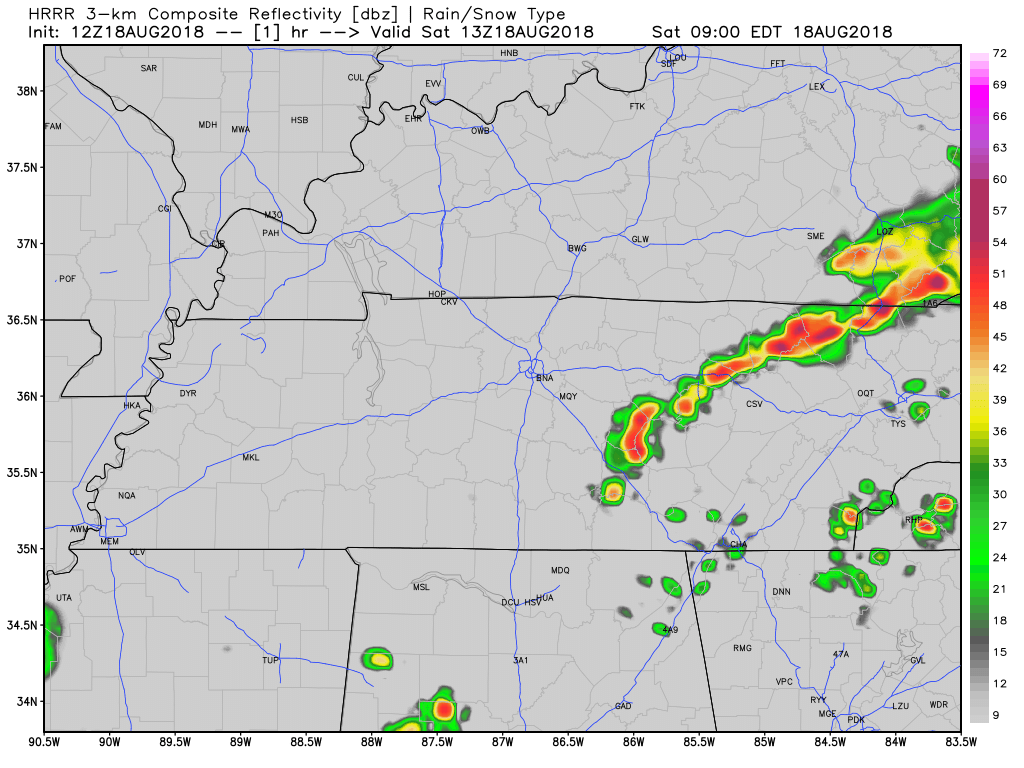 Sunday
A surface front will stall over Middle Tennessee tomorrow. What does this spell for us?
The front will be sagged across Tennessee until early next week. Moist, humid air into Tennessee, so we can expect oppressive humidity to stick around.
Any rain chances will be in the afternoon hours from daytime heating. High's in the upper 80s.
Severe Storms Monday (?)
The SPC has placed us within a Marginal area (1 out of 5) of severe weather for Monday.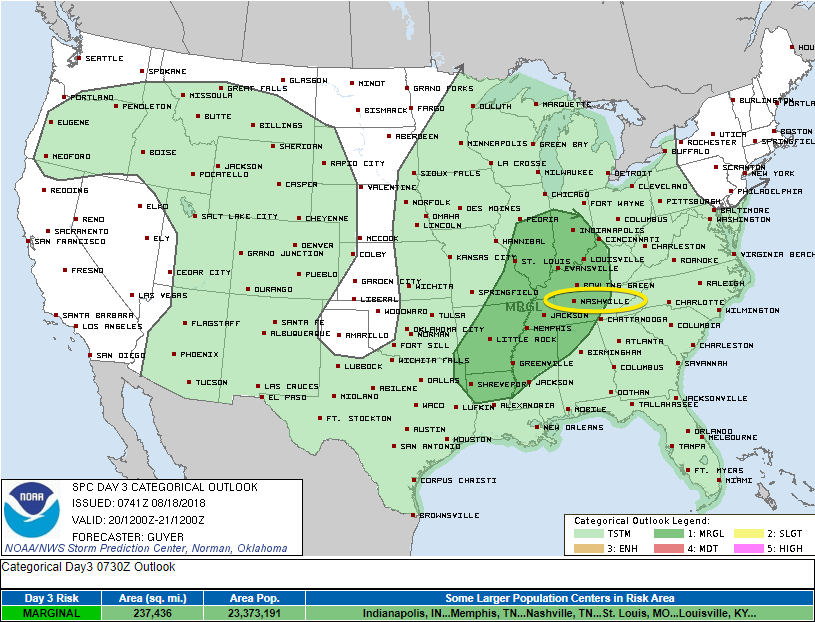 A weak shortwave trough is projected to pass through our area, but we have a couple of possible outcomes:
Tennessee could have widespread cloud cover on Monday, limiting the amount of sunlight making it to the surface. That's less energy for storms to use. If this is the case, as the shortwave approaches, severe weather will be limited to rain showers with a few storms mixed in.
If Tennessee is clear of clouds and sunlight builds energy in the atmosphere, we could see a quick wave of severe storms. If storms do go up, they could be isolated cells with severe potential: some hail, downpour of rain, lightning, but the primary threat is wind.
These are two pretty different outcomes, governed by cloud cover and that comes with plenty of uncertainty. We'll be keeping a close eye on this and will keep you informed as the SPC releases updates.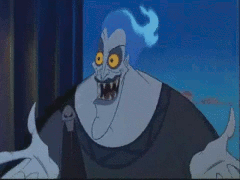 ---