Humidity Drop Today
Thanks to a continuing stream of dry air, dewpoints will be dropping into the upper 50s today. Sinking air is keeping clouds away, allowing the sun to warm us into the low 90s.
Isolated showers out west should not make it to us tonight, as the HRRR model below shows.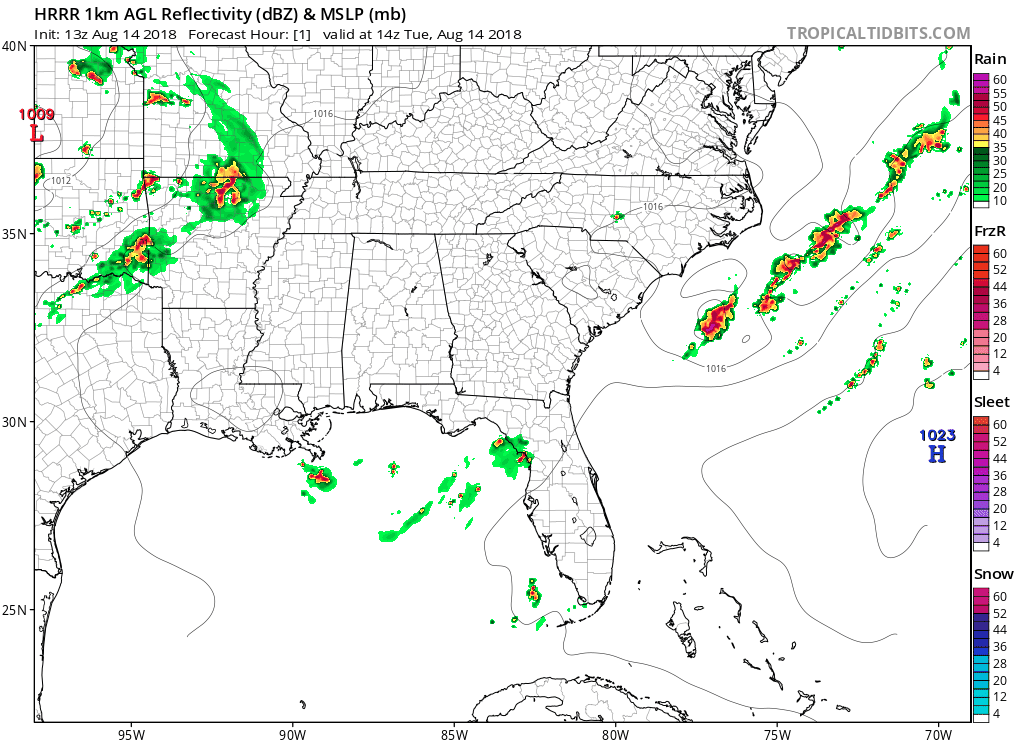 This will be the last day of "nice August" for a while.
Wednesday
South winds will pull moisture into Middle Tennessee, returning us to August-normal uncomfortable humidity. Even with added clouds, high temps will stay locked in to the lower 90s. Expect heat index in the mid 90s.
Increased moisture means rain is possible in the afternoon and evening, but for what it's worth, the NAM3 model keeps rain and thunderstorms to our NW all day.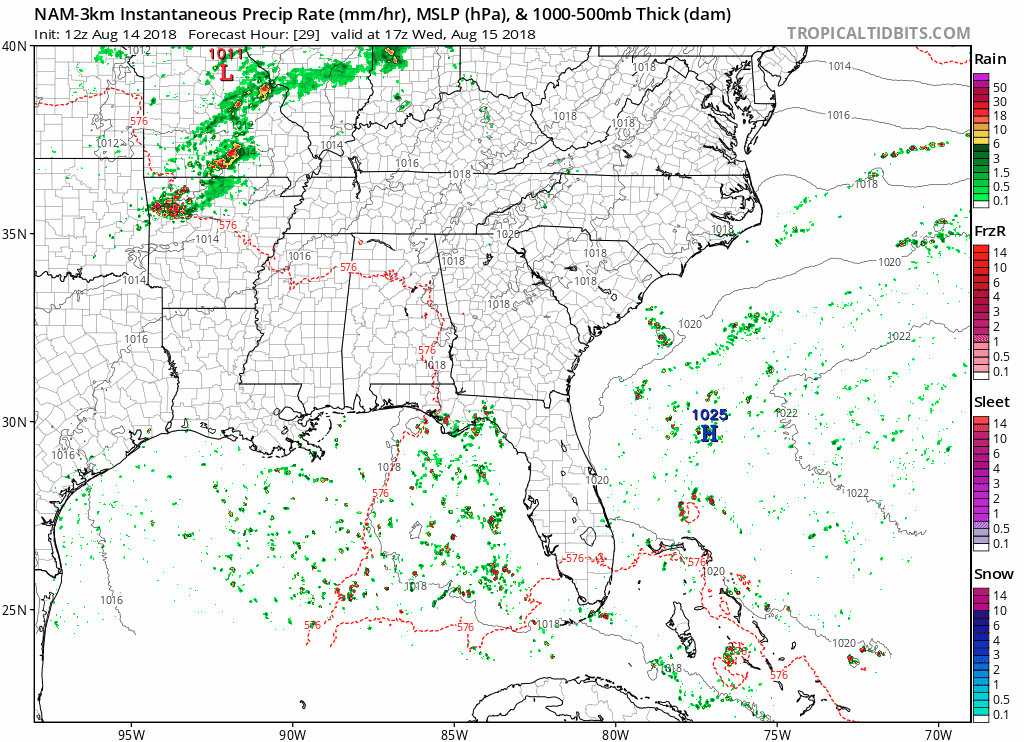 The 12z extended range run of the HRRR model agrees the biggest rain/storms will go NW of us, except it pops off a few isolated "heat of the day" storms around 2-3 PM. Hence the chance of rain tomorrow afternoon and evening.
Off & On Rainy and Stormy Thursday Through the Weekend
Humidity will rocket into oppressive levels, with low 70 dewpoints. Compare that with upper 50s we're getting this afternoon.
A few rain and storm creating disturbances will pass through Middle Tennessee Thursday through the end of the week. The first wave is anticipated Thursday into Thursday evening, although the NAM3 model thinks it'll pass through with a whimper (we'll see about that).
A second wave of rain and storms appears more likely during the day Friday, with periods of heavy rain, gusty winds, and lightning.
Rain/Storm timing into the weekend is difficult to pace. Outdoor events Saturday (such as the Titans game) may have to dodge showers and storms as we battle oppressive humidity. Tomorrow we'll have a better handle on this, when short range high resolution models sample Saturday.
---