Long story short: Hot, lower humidity, no rain chance until Wednesday. Morning dewpoints in the mid 60°s, dropping into the low 60°s in the afternoons.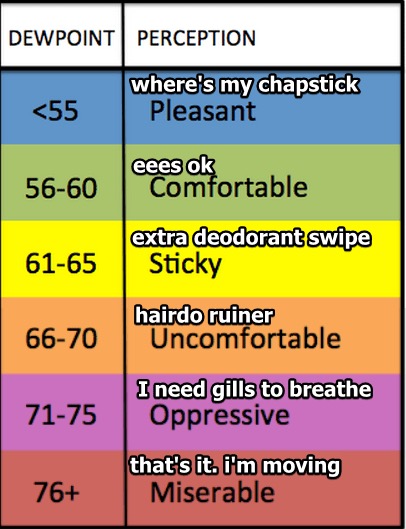 Afternoon high temperatures will be in the low 90s with morning lows in the range of 68º-72º. The average high for this time of the year is 88º.
What is causing this?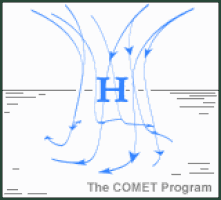 High pressure is building in across the Great Lakes, creating tranquil weather as far south as Nashville. High pressure brings sinking air which squashes thunderstorm development.
Wednesday Through the Weekend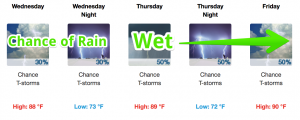 High pressure over the Great Lakes will begin to move away Wednesday. This will open the door for rising temperatures, humidity, and rain chances in Middle Tennessee.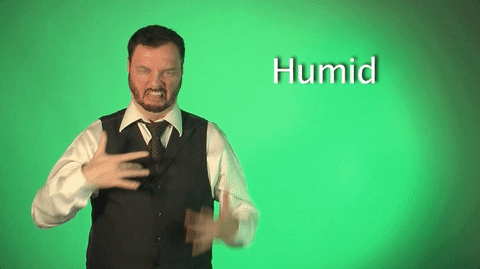 Scattered showers will be around each day through at least Saturday, maybe Sunday as well. Scattered showers will cover a bit more of Middle Tennessee than normal for August, so plan on a chance of rain between Wednesday and Sunday.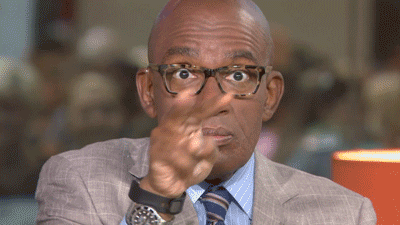 Right now we don't think you will need an ark. About an inch to an inch and a half expected total.
As always, we are watching so stay plugged in on Twitter, @NashSevereWx.
---