Dry air arrived early this morning, and settled in this afternoon: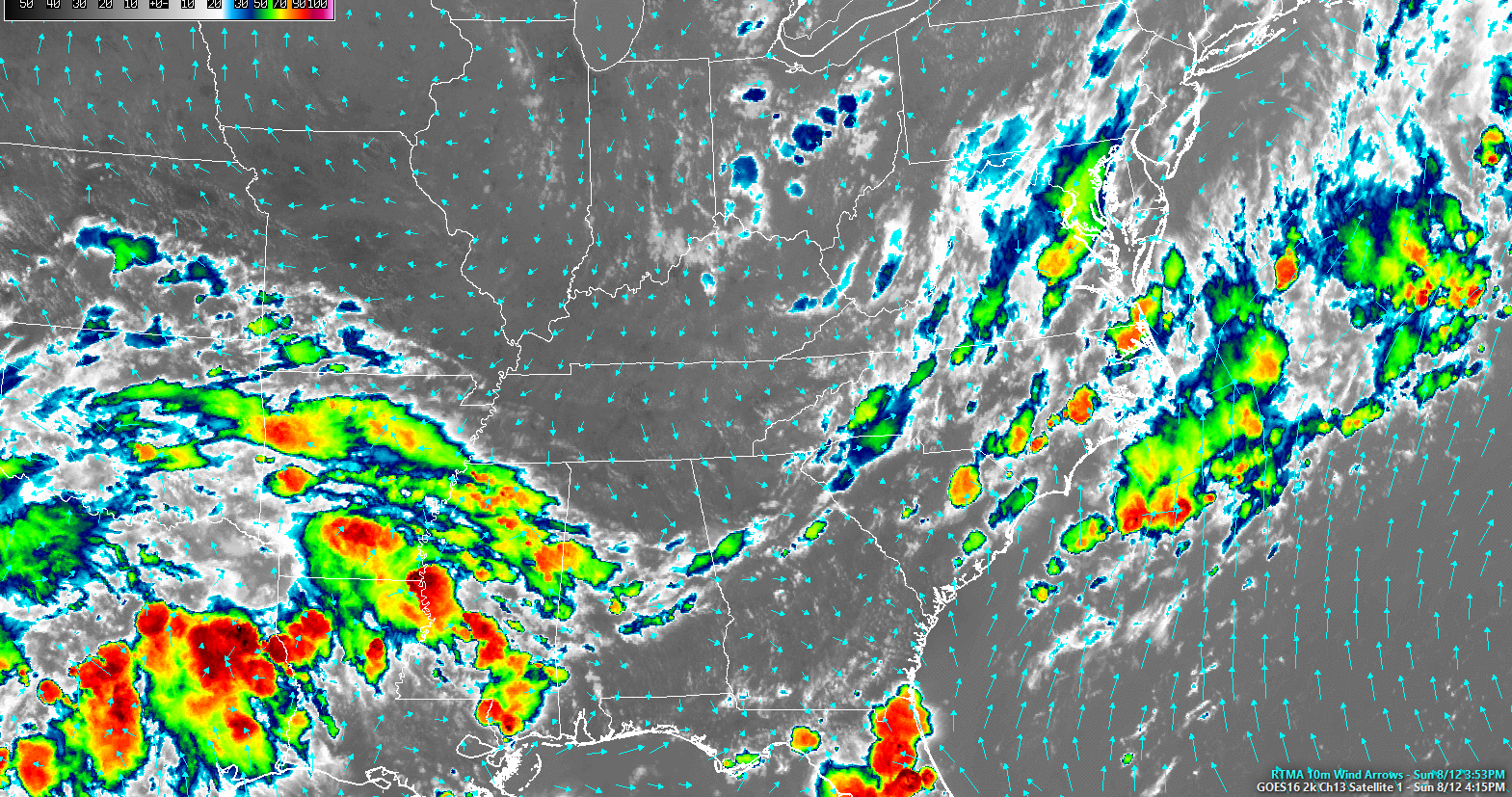 Colors indicate cold clouds tops (rain and storms). Grey is dry and clear.
Early Morning Fog Again
The temp and dew point temps will be close together, so watch out for fog in usual spots near bodies of water.
Dry Start to the Week
High pressure with drier air has taken over. So no rain chances until Wednesday (at the earliest).

Expect lower humidity through Wednesday. Morning dewpoints in the mid 60°s, low 60°s in the afternoons.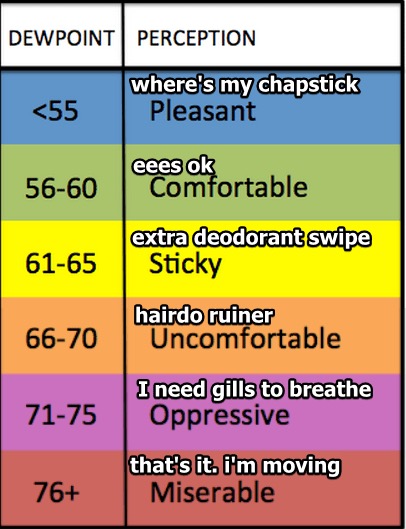 Wednesday Through the Weekend
High pressure will break down. Humidity will rise. A series of disturbances will scatter rain and thunderstorms into Middle Tennessee.
From NWS-Nashville:
Wednesday night could very well mark the beginning of a fairly wet stretch of days. Scattered showers and thunderstorms will be possible each afternoon and evening — and could actually carry into the overnight hours, as well.
Back to several days of sticky-humid, off-and-on rainy and stormy (but not quite severe), August.
---