I found my contact. It fell on the floor. I washed it then located my glasses.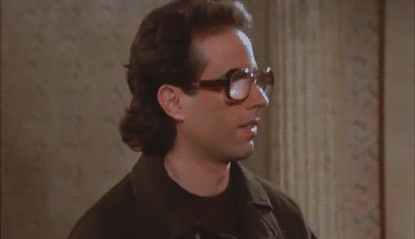 That mid-afternoon thunderstorm did this:
Lighting strike in Wedgewood Houston pic.twitter.com/I6ZRoLoXPC

— Kyle Yates (@kyledyates) August 5, 2018
As I write, rain and storms are ongoing, but they should soon start tapering off. Going down with the sun.
Monday
Near-oppressive humidity, temps in the low 90°s. Heat index upper 90°s.
From NWS-Nashville:
Monday will see similar conditions [similar to Sunday] with isolated thunderstorms in the morning and scattered activity in the afternoon. Another day of moderate instability, but no shear. So a few decent updrafts that produce some gusty winds will be possible, but not expecting much beyond that.
Monday will be another storm lottery day, with the best chance of getting 7-7-7 in the mid/late afternoon. If we get storms, they shouldn't move much. They'll probably contain lightning and heavy rain, and diminish after dark.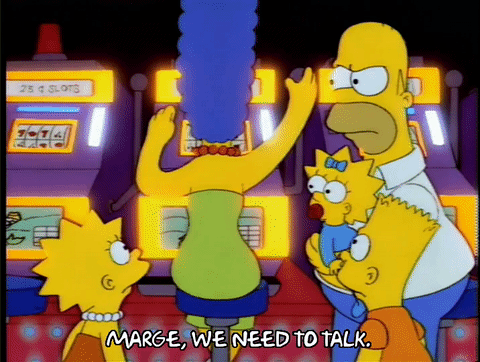 Many of you will get shut out. Again.
Tuesday
Cut and paste Monday's forecast. Insert here.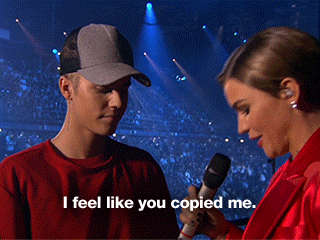 Rainy Wednesday & Thursday
Landowners aggrieved by crunchy grass, rejoice.
The best chance of precip continues to be on Wednesday with the passage of the weak frontal boundary. By Thursday the boundary is expected to have slowed and maybe even stalled across or just south of the mid-state. Models are in agreement with a high chance of precip both Weds and Thurs, but may be overdoing the QPF [that's "Quantitative Precipitation Forecast," meaning NWS thinks it won't rain as much as the models say]. Going with only 0.5 to 1 inch for those two days.
Drought Update: Not really, y'all. Rainfall is above average so far this year (5.98″) and in August (0.58″) in the official ran can at BNA. Some of y'all haven't seen that rain. The official drought monitor says those in east Will Co are "abnormally dry."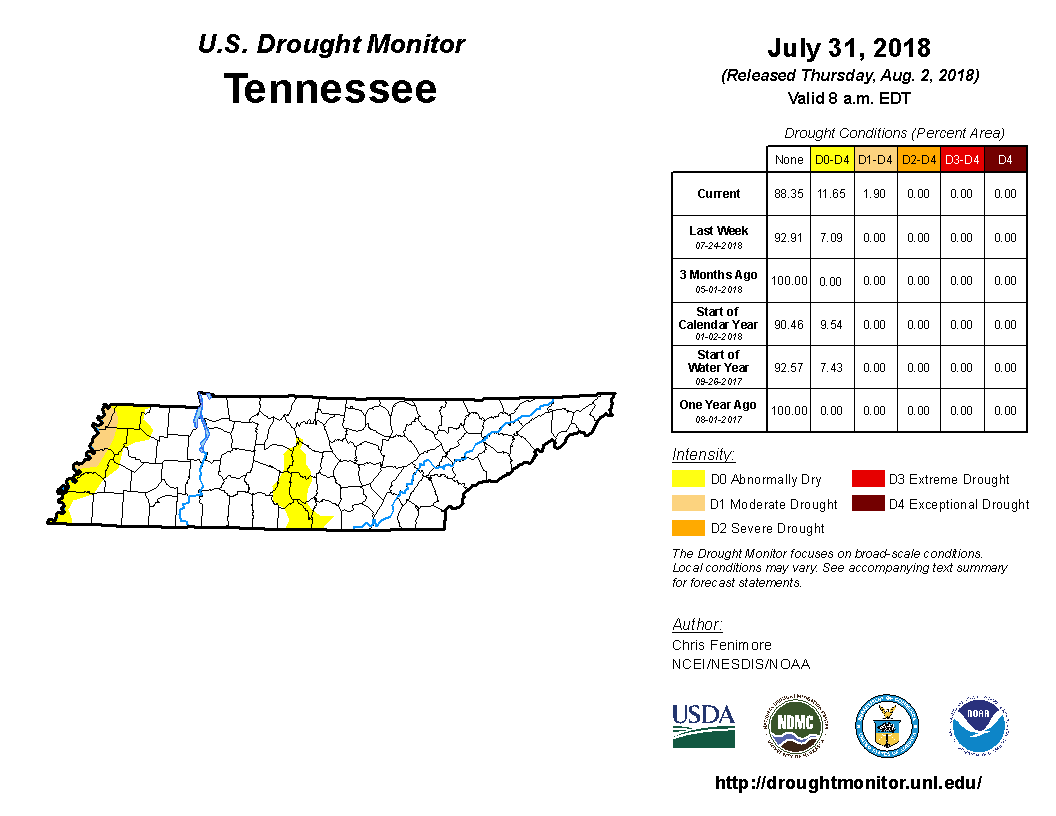 You don't need me to tell you whether you're missing rain. Just look at your grass.
Anyway, back to Wednesday and Thursday. More moisture/humidity means more clouds tossing more shade, so the high temp should stay under 90° both days.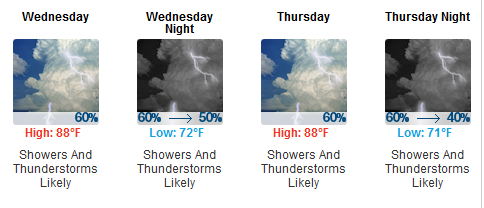 More Rain Friday Into the Weekend?
Maybe. NWS-Nashville wrote:
An upper short wave is expected to develop as we get closer to the weekend and may push another wave of more substantial precip through the area on Thursday night and Friday. Looks like a similar pattern continuing next weekend as the upper trough remains in place.
The Euro model especially likes our rain chances next weekend, but forecast "accuracy" 5-6 days away is meh.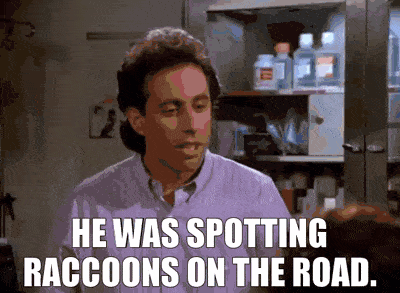 ---