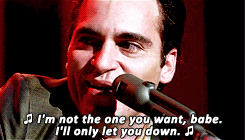 If you were mostly east of I-65, you got some OK rain overnight. Cocorahs observations: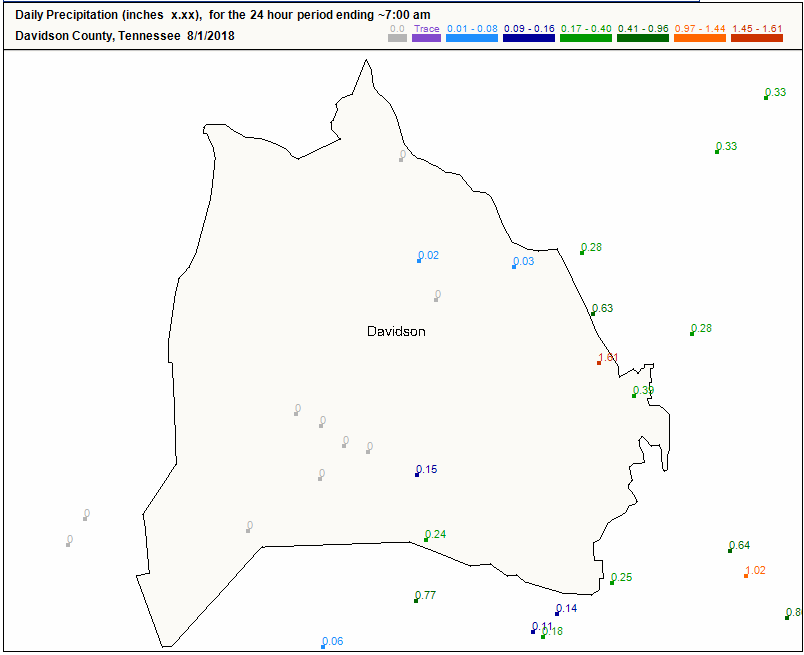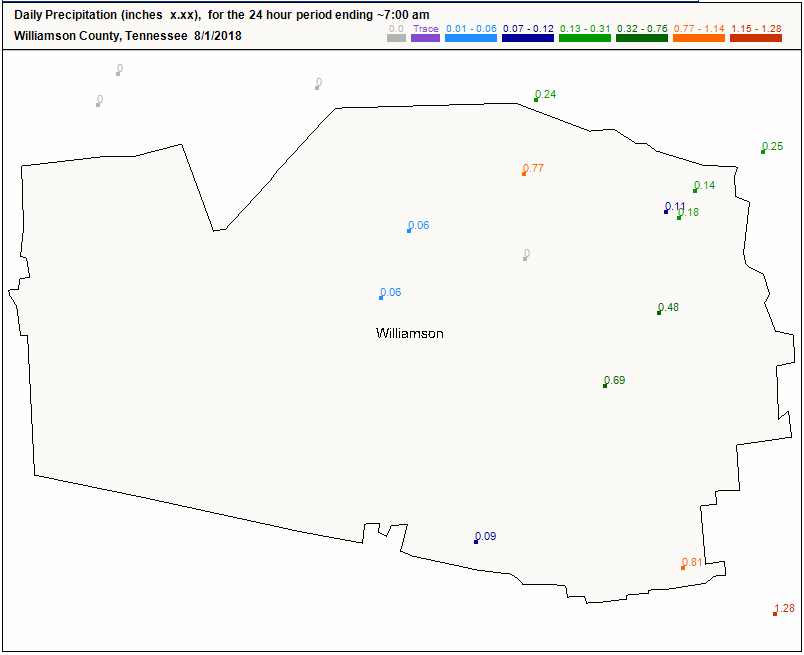 Today we're stuck on the line between wet and dry.
Rain is happening to our east, divided by a surface front over Middle Tennessee. Sinking air (shown by yellow arrows below) has set up west, behind the front, harshing our rain vibe.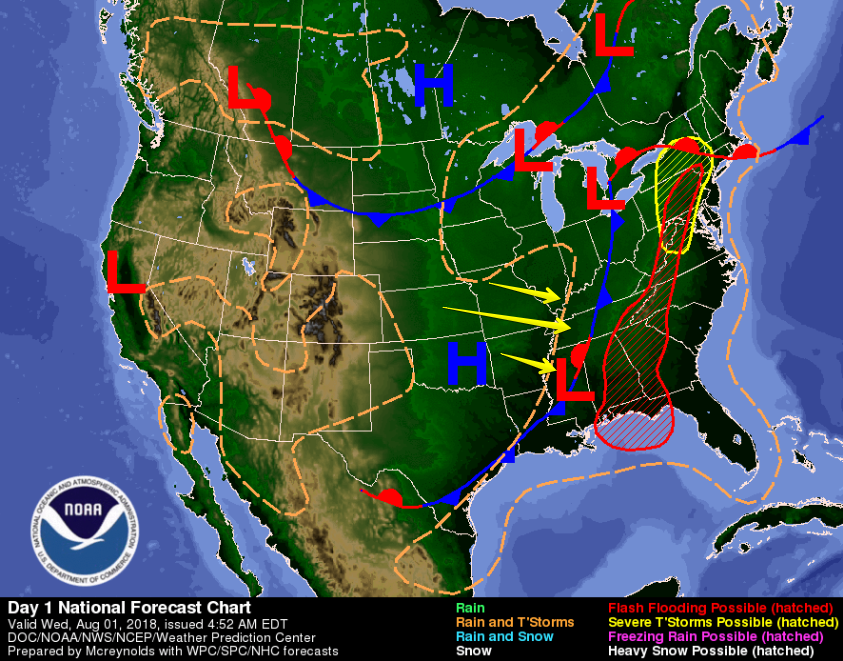 The line is better seen through water vapor imagery. This was taken at 1015 AM. It shows the wet, rainy airmass east and the dry airmass west. We're in the middle.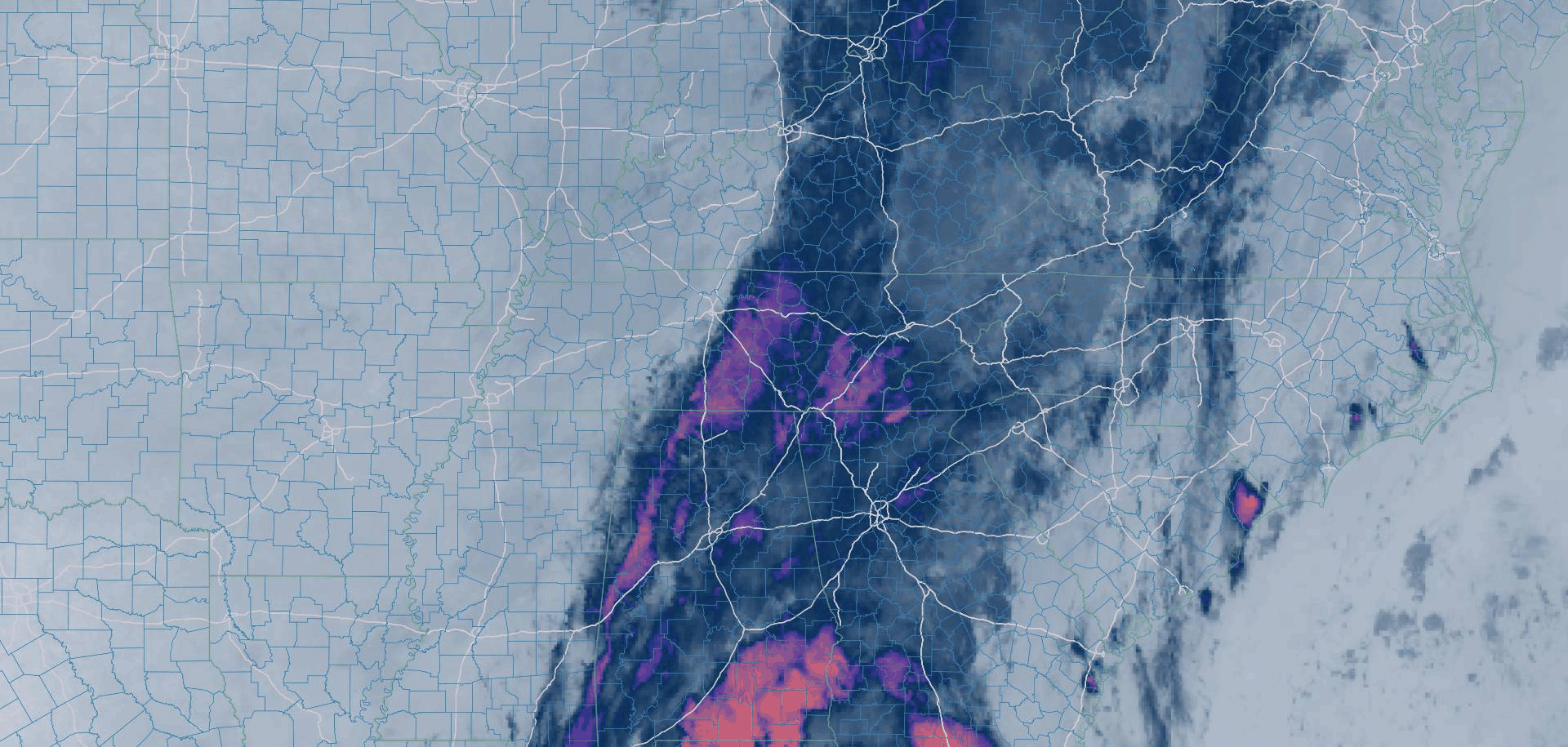 The HRRR model (below) thinks we could see a storm go up over us sometime today, but it predicts most rain falling to our east.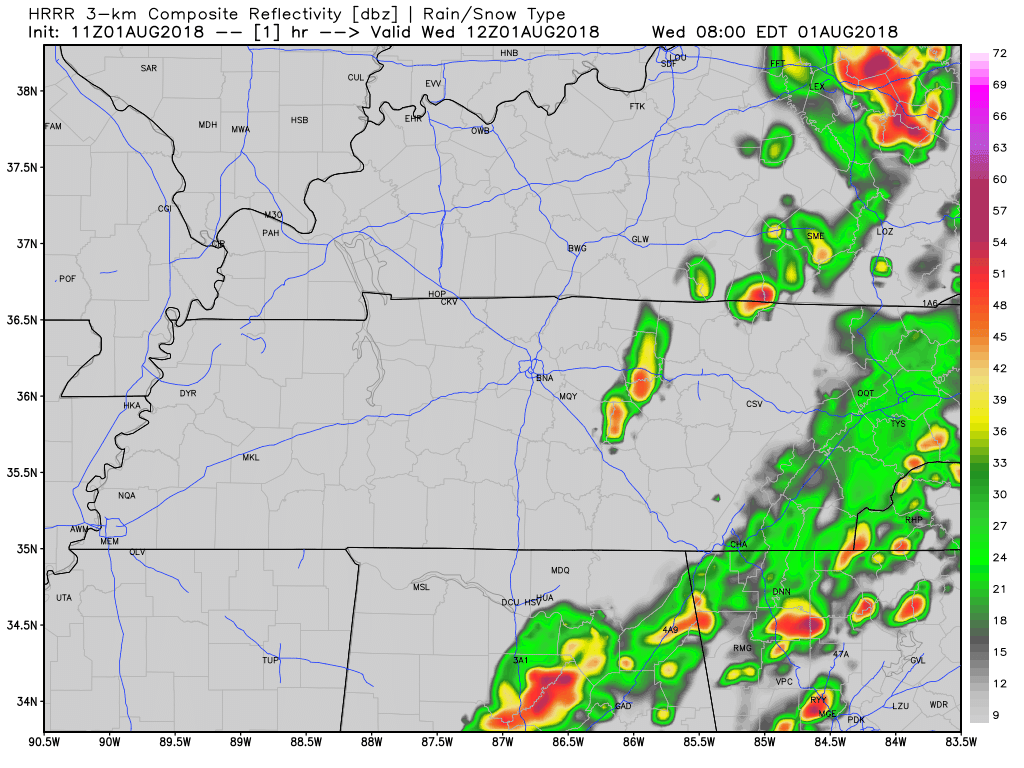 The NAM3 model thinks we could see widespread storms over Nashville in the early evening.
However, if that drier air comes any further east — and it does not have far to go — we'll be shut out.
Thursday & Beyond
Similar forecast for Thursday. Scattered rain chances for Nashville with the bulk of rainfall happening to our east.
Thursday will be our last day with high temps below 90°. Expect high temps in the mid 80°s with uncomfortable dewpoints in the upper 60°s.
Late this week into the weekend, rain will pile up to our southeast (looking at you, Atlanta!), while we return to our normal summertime, humid, afternoon pop-up storm pattern. High temps will climb back into the low 90°s.
Early Next Week
Models shifted from dry to wet, so forecast uncertainty continues. Models agree an upper level high will influence next week's weather, but we don't know where that high pressure will form. If high pressure sets up over the high plains, our week should begin with rain. If not, then nah.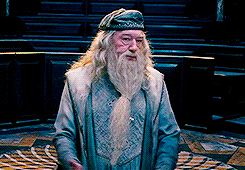 We still have a few days before entering the window of decreased uncertainty.
Stay clicked here as we continue to watch and update the forecast for next week.
---