Skies will be cloudy for much of the day. Good news: clouds will keep our high temp from soaring. High temps in the mid 80°s and dewpoints in the upper 60°s.
GOES-16 Low-Level Water Vapor Imagery shows low pressure slowly swirling over the Midwest (near St. Louis).  It's pulling moisture straight up into Tennessee, keeping our storm chances high.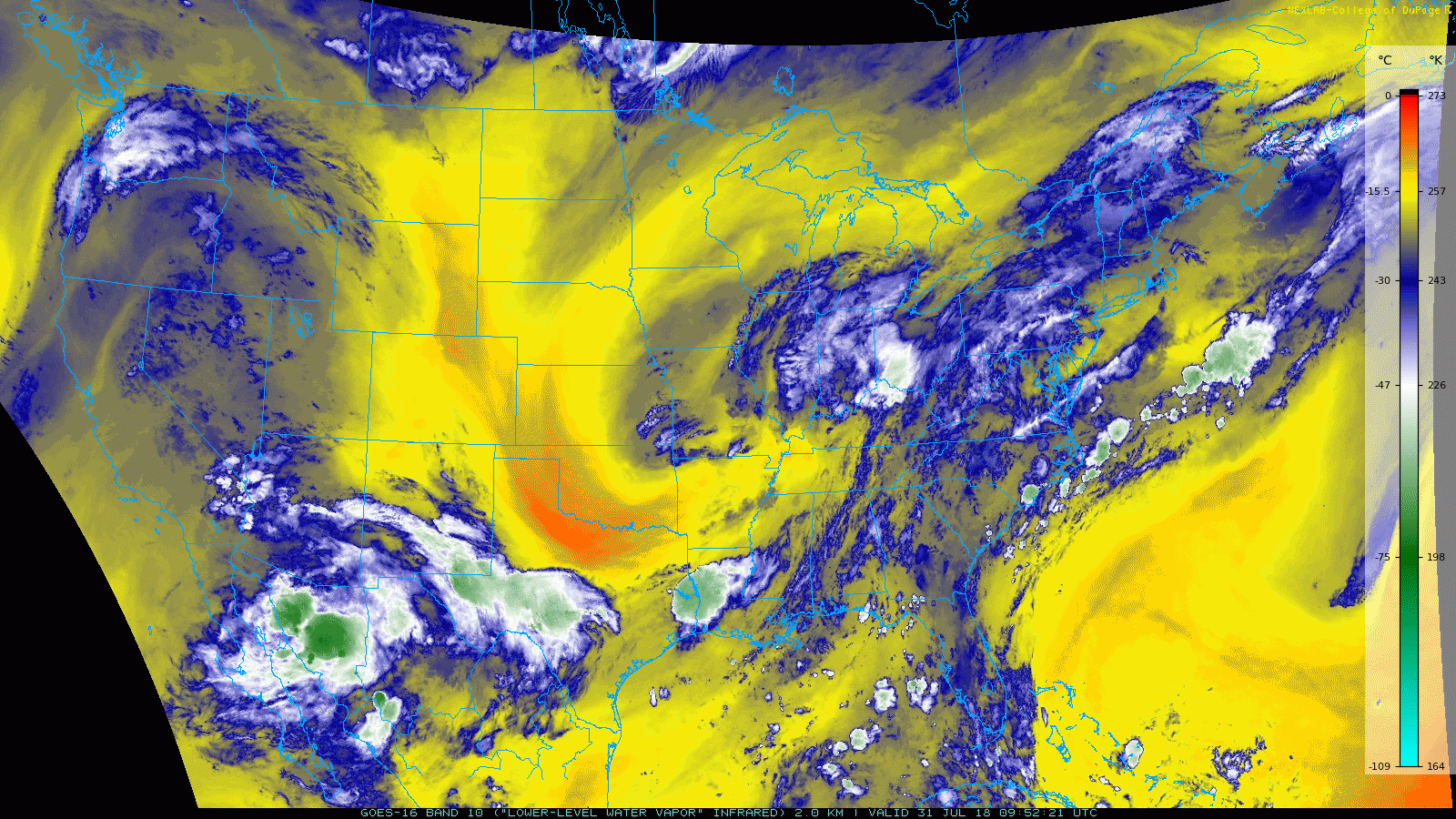 Storm/Rain Chances Today
The HRRR model predicts a few storms over Davidson and Williamson counties late tonight, with most of the rain missing us to the east. The NAM3 model brings the rain a bit closer to us.
With plenty of moisture present, storms that form could cause a quick downpour and gusty winds.
Timing is hard to say, models are never exactly right, so keep a radar close by if you're outdoors. If the models are just a bit off in our direction, we could get the rain we need.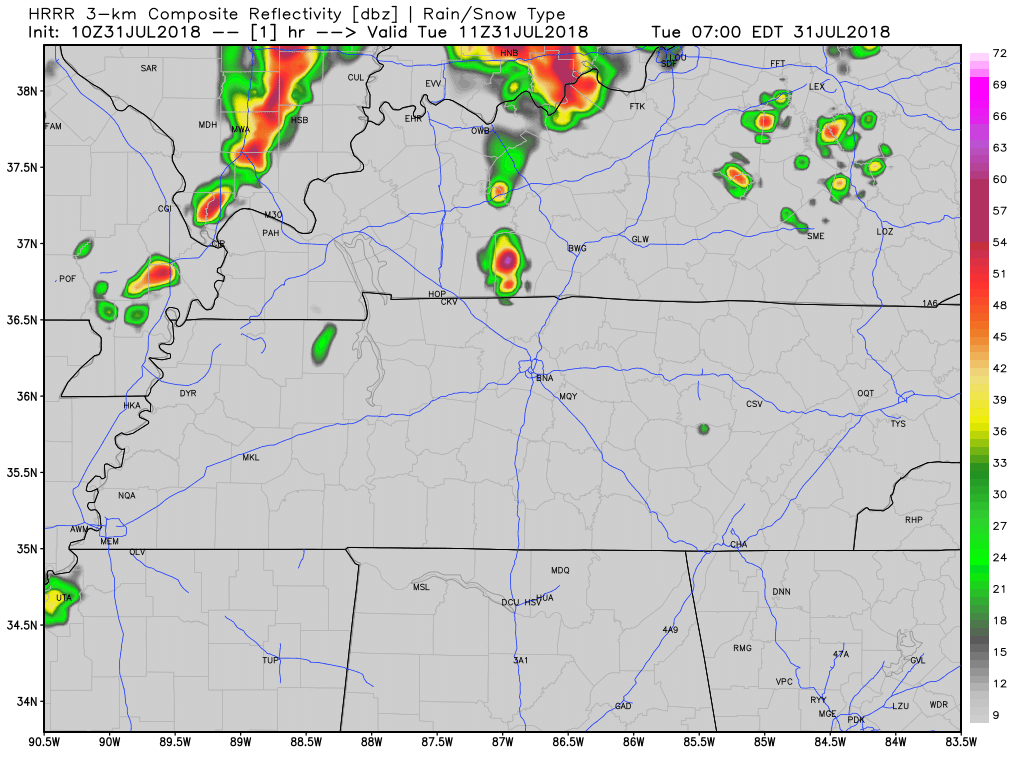 The Weather Prediction Center precipitation forecast shows rainfall totals for today through Wednesday. We could see upwards of 0.25″ here in Nashville, but if you're caught beneath a storm, your rain total could be a bit higher.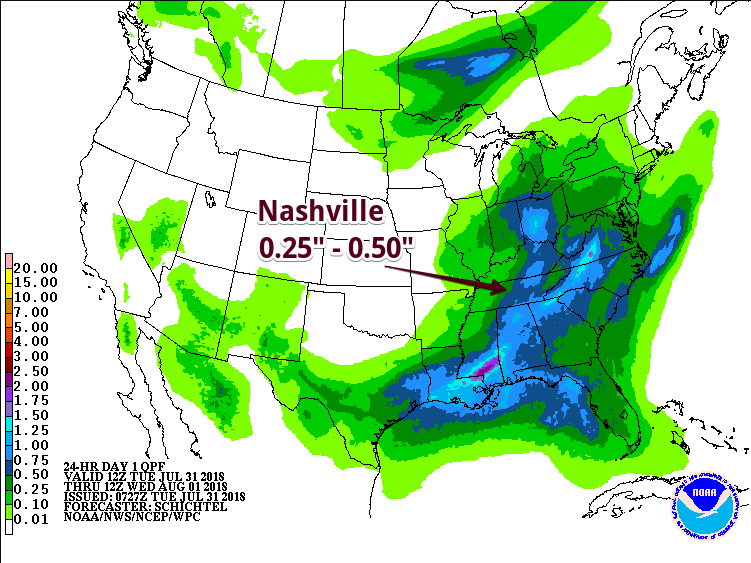 Rain Chances Return Wednesday & Thursday
Wednesday, expect cloudy skies keeping the high temperature in check. A high in the low/mid 80°s with dewpoints in the mid/upper 60°s. We've settled back into "uncomfortable" humidity territory. Most rain chances will remain to our east but we could see a few storms/showers in the afternoon.
A bit more sun Thursday, with a chance of a shower or two popping up during the day.
Looking Forward to the Weekend
Rain chances decrease beginning Friday as the rain-causing trough to our west begins to weaken. Daily, pop-up, afternoon storms are possible.
A heating trend will push high temps back into the 90s, making for a hot and sweaty weekend with your standard summer "heat of the day" pop-up storm chance.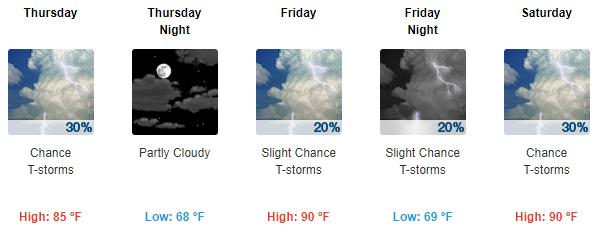 ---