At noon, satellite showed a weak weather system brewing to our west.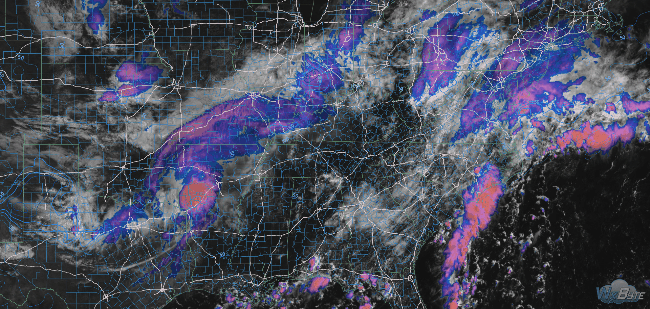 It's moving this way.
Rain is likely later today and tonight. Showers will be hit or miss. Expect unequal distributions of rain in both our counties, and in Middle Tennessee as a whole.
The HRRR model predicts off and on showers beginning later today, through tonight, into Tuesday morning's wee hours:
Thunderstorms are possible, driven by an upper level low rather than the usual summertime "heat of the day" nonsense, so expect storms to be possible long after dark. Lightning, briefly heavy rain are the main "threats," if you're comfy calling them that. I am not sure I am.
Lift, instability, and shear are present, but weak. The Storm Prediction Center removed us from its 5% probability of a severe wind or hail event.
Exact timing is unknown because storms are scattered and uncertain.
This hit or miss rain event should continue through Tuesday afternoon, then begin to taper off Tuesday night.
Meanwhile, humidity is rising.
Those glorious fall dewpoints a few days ago are gone. Expect "uncomfortable" humidity this week.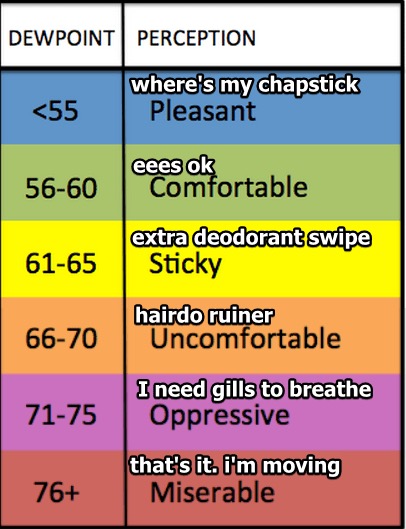 A chance of random, afternoon pop-up showers and storms returns after Wednesday. This will continue through the weekend as humidity rises. NWS-Nashville forecasts humidity near oppressive levels Monday.
Next Week Peek
Long range models think we'll return to summer-normal temps next week (90s!) and, as shown below, above-normal precipitation.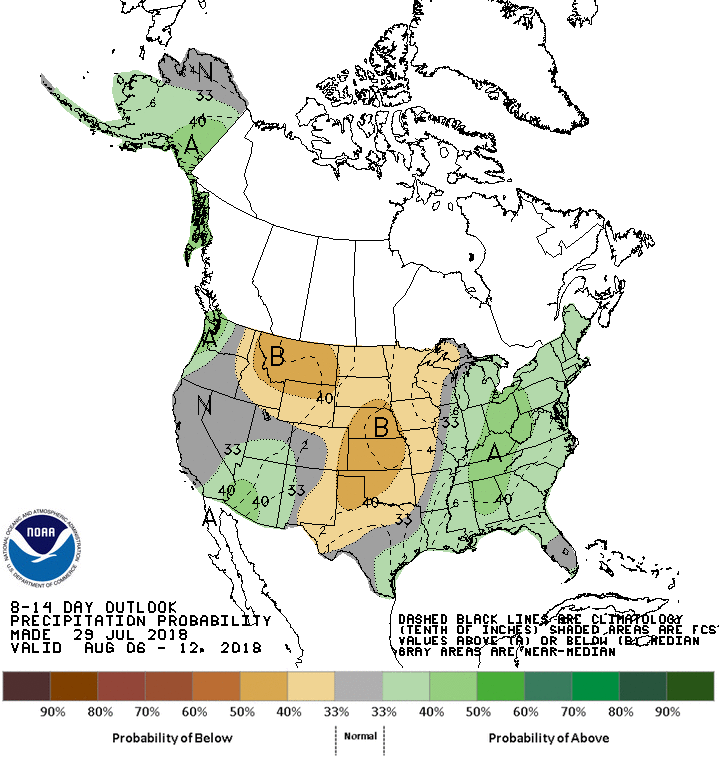 ---