Beautiful Weather Today!
Dry air has taken over Middle Tennessee, bringing with it welcomed relief! High temps will make a run at 90° today, but dewpoints continue to drop. By this evening, dewpoints will sit just below 60°.
Plans tonight? They look great! No rain to dodge.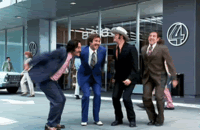 Sunday looks mostly dry, late night rain possible
Not expecting much action for Sunday. High temps could reach 90° again, and dewpoints will jump a few degrees into the low 60s.
Sunday should be dry for most of the day. A late-night shortwave disturbance could make some showers go up but with little severity.
Rain Chances for the Week
Sunday's overnight shortwave disturbance will help funnel moisture back into Middle Tennessee, increasing rain chances on Monday. Daytime heating could use this new moisture to cause some thunderstorms on Monday afternoon.
As for Tuesday, it looks to be our wettest day of the week. Widespread showers and storms could hang around all day. This will keep the high temp down in the low 80s.
By Wednesday evening, the atmosphere should be mostly spent, with most rain moving to the east of us. A broad upper trough will be parked over Tennessee at this point. Any disturbances that pass through it could spark some showers and storms for the end of the coming week.

We're a few days out from the week ahead, so stay tuned as we continue to watch the rain chances!
---