The cold front that came through last night dropped the temperatures slightly and the dew points noticeably. Temperatures will be a bit lower today than yesterday. Looking at a high in the upper 80º range with dew points in the mid to low 60s.
We may have a lingering shower or two after the cold front today. Nothing to make plans for though.
Saturday
Saturday is still looking great with highs in the upper 80s, along with dew points in the low 60s. Still in the stick range, but at least it is not oppressive.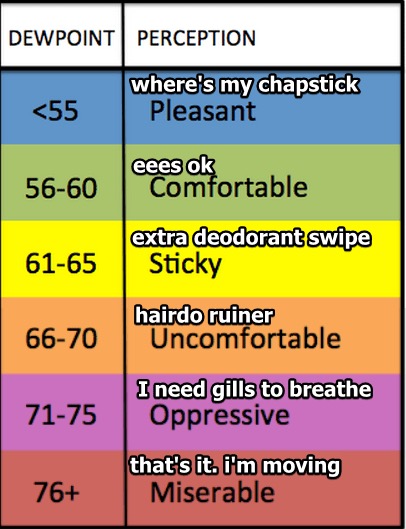 Rain Chances Increase Late Sunday
We have a better chance of more rain next week. NWS Nashville broke it down in their forecast discussion this morning.
The best chance for widespread showers and thunderstorms looks to be Tuesday. The onset of precip will depend on the development and eastward movement of an upper low on Monday afternoon. Current thinking is that scattered showers could begin as early as Monday morning with increasing coverage Monday night into Tuesday. Some periods of heavy rainfall will be possible on Tuesday. By midweek- decreasing precip chances…Temperatures next week are expected to remain around seasonal norms, maybe a few degrees cooler during the day.
Stay clicked here as we keep our eyes on rain chances this week and early next week!
---