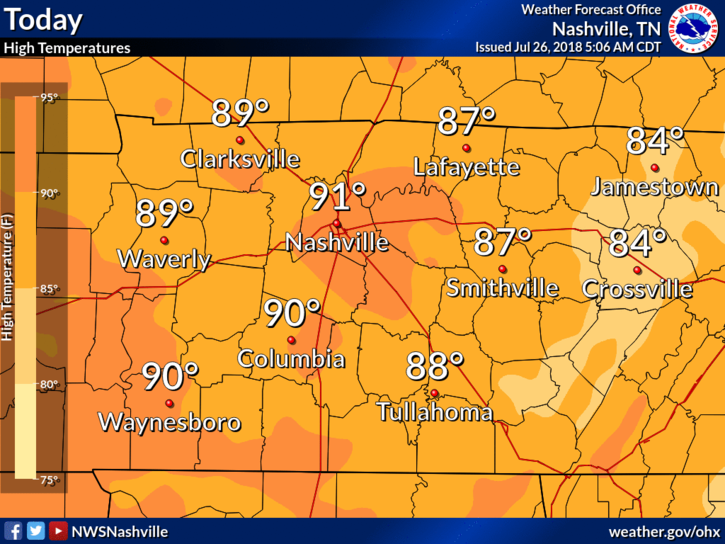 High temps will reach the low 90s for Nashville – that's some of the warmest temps we've seen in a few days. We could be feeling a bit sticky, dewpoints are reading in the mid/upper 60s.
Relief returns as a weak front swings south late tonight, bringing with it increasing chances of rain late this evening.
Cloud cover will be increasing throughout the day.
The NAM 3km shows clear and dry all day long for Williamson and Davidson counties. Afternoon and evening plans are looking good.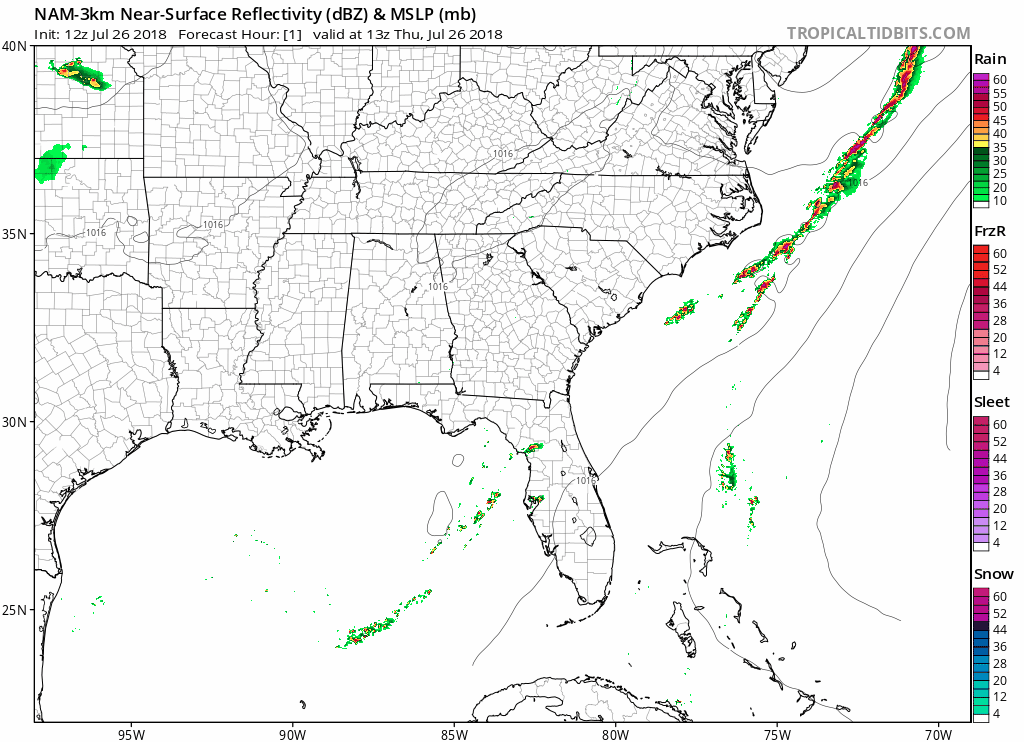 Rain chances for Friday
This front is weak, so we aren't expecting severe weather to come from it. A rumble of thunder or a quick shower can't be ruled out – rain will be mostly contained to the morning. Highs will fall into the mid 80s, with lows in the mid 60s.
Cloud cover will decrease through the afternoon and evening.
Saturday Looks Dry, Rain Chance on Sunday
Friday's frontal passage will influence our Saturday, which looks clear and sunny with highs in the upper 80s for most of Middle Tennessee. Dewpoints will drop a few more degrees into the low 60s.
Plans on Saturday? Looking great!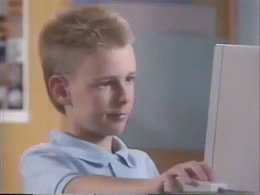 Rain Chances Increase Late Sunday
A large trough will set up over the midwest this weekend, and slowly push east starting Sunday. This will funnel Gulf moisture straight into Tennessee and increase our shower/storm chances Sunday evening. Rain chances continue to increase through early next week.
Stay clicked here as we keep our eyes on rain chances this week and early next week!
---