Plenty of Sunshine Today
High temps will be close to 87° today and with dewpoints remaining in the upper 60s – it'll feel great outside!
We'll have another day of splash-and-dash showers, but we're expecting our Tuesday to remain mostly dry.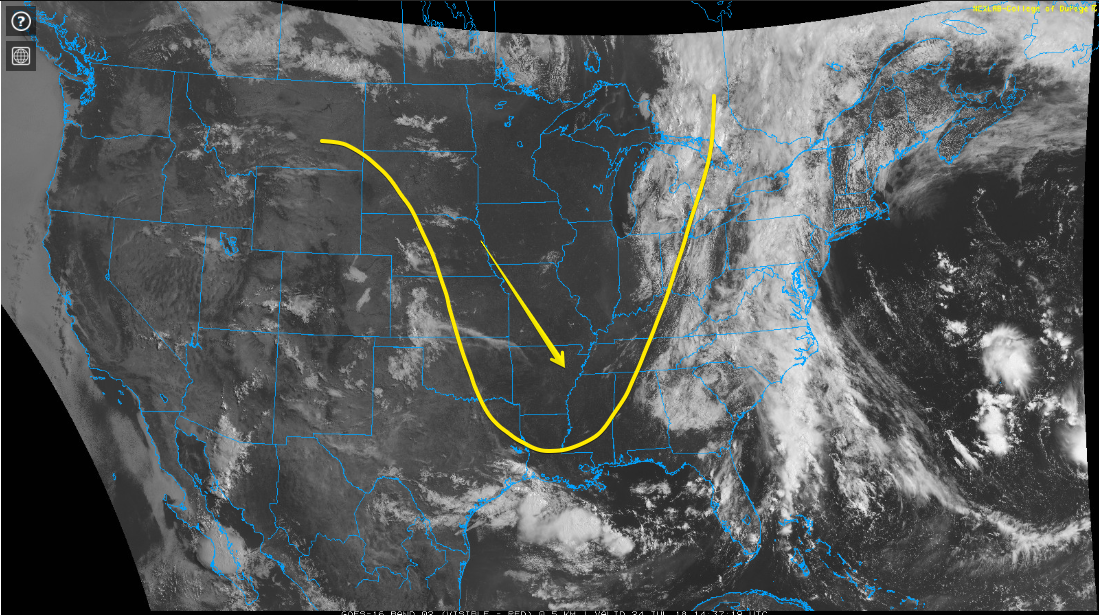 Our weather pattern is being controlled by this large upper trough (yellow line above). It's bringing us winds from the north and sinking air – that means no or very few storms.
This trough will begin marching easteward today, and will be past us by the end of the week, opening the door to increasing rain chances.
Looking at the GOES-16 Visible Imagery loop below…
We can see the lack of storms/clouds to our west and the change to cloudy skies to our east. Satellite imagery is a very handy tool to watch atmospheric characteristics like this!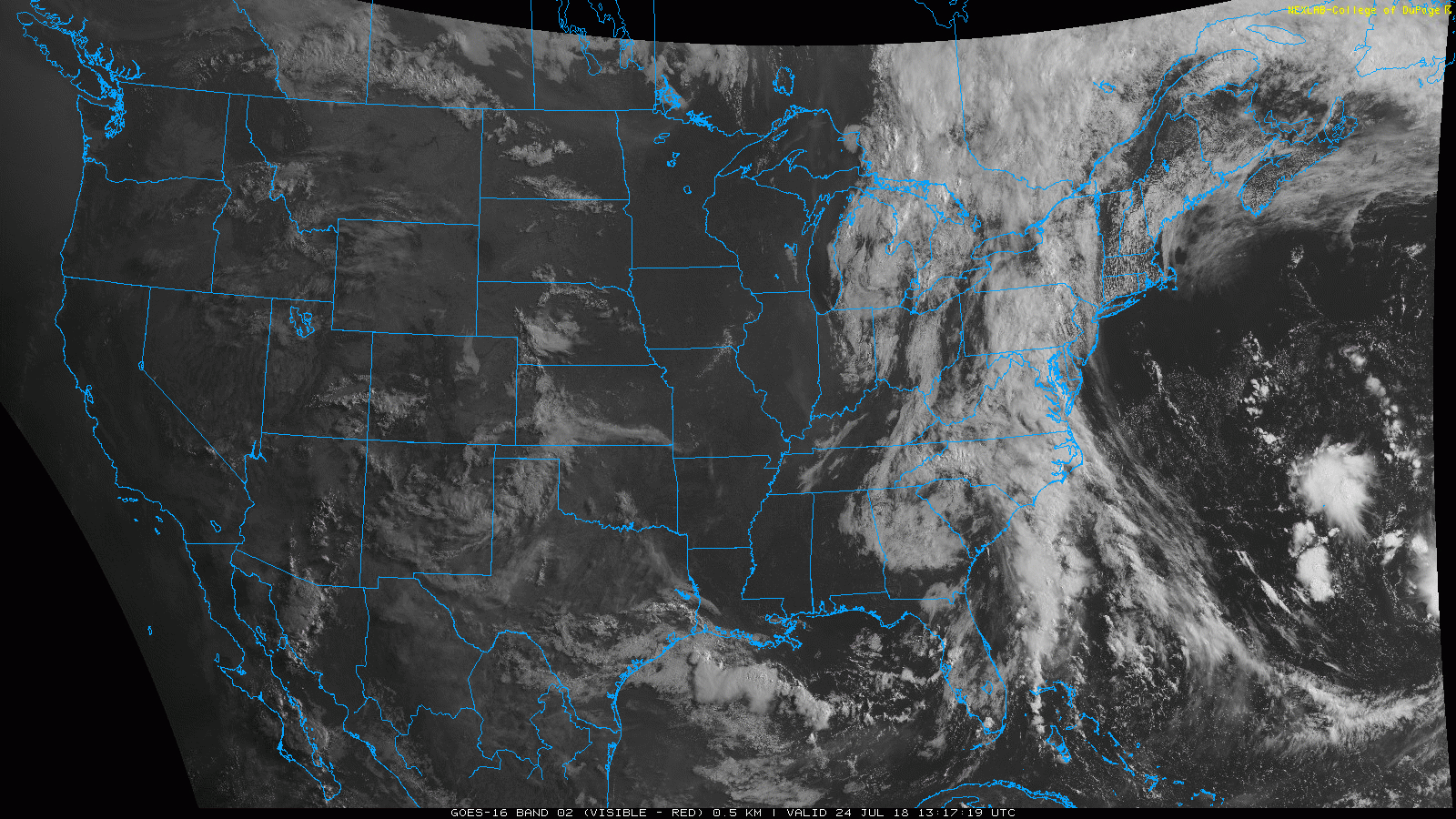 Clear Skies on Wednesday
Wednesday looks mostly clear and sunny with a high near 89°! As this trough pushes east, the area of sinking air will be located right over Tennessee. Sinking air should squash storm formation. IF a shower develops, it should be E of I-65 and, probably, east of us completely.
The NAM 3km doesn't think we'll see much convection on Wednesday. Keep your afternoon/evening plans.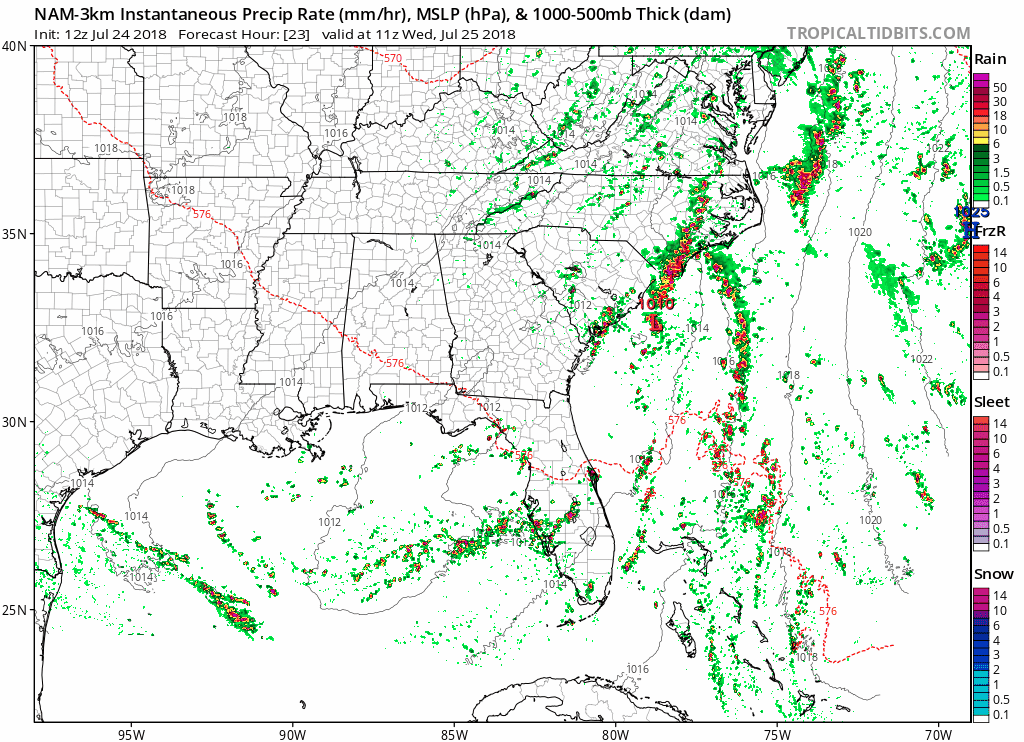 Next Chance of Rain
Late Thursday into Friday morning a weak surface front could drop across Middle Tennessee bringing rain chances back into the forecast.
NWS Nashville isn't expecting severe weather to come out of this system, just some showers and thunder during the day.
On Saturday, a broad trough could set up across the US which could throw some thunderstorms our way. We're still a few days out from Saturday, so stay clicked here for updates on the rain chances for our weekend.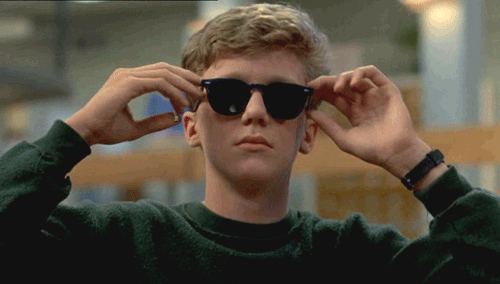 ---